Homepage
> Graduates' employability survey
Graduates' employability survey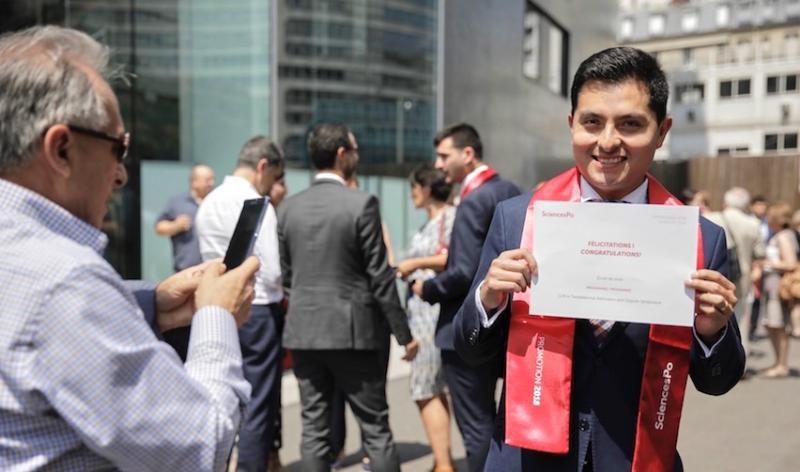 Each year, the Sciences Po Graduate Employability Survey reports on the destinations of our graduates one year after graduation. The poll results offer insight into broad labour market trends, allow us to assess how employers value our degrees and inform our current and future students about the career opportunities available to them after Sciences Po.
See the complete results of the survey on class 2016
Sciences Po Careers ran the 2018 survey with the scientific oversight of Roberto Galbiati, economics professor at Sciences Po and CNRS, and the expertise of the Centre for Socio-Political Data (CDSP).
The 2018 graduate employability survey of the class of 2016 was carried out from mid-November to the end of March 2018—about 18 months after graduation. 1,591 of the 2,095 students who graduated in 2016 completed the survey questionnaire in full. (2016 survey: 1,447 respondents out of 1,944 graduates)

Young graduates class of 2017 : see you in the end of 2018!
if you graduated in 2017, Sciences Po Careers will invite you to answer the survey by the end of the year 2018
THE SURVEY IN 5 KEY FIGURES*
81.3% of graduates responding to our survey made the decision to enter the workforce
90.7% are currently working (91% in 2016, 88.8% in 2015, 85.5% in 2014)
83.7% found their first job within six months of graduating from Sciences Po (88.4% in 2016, 87% in 2015, 81% in 2014)
69% work in the private sector (71% in 2016, 73% en 2015)
34% work outside of France (35% in 2016, 38% in 2015)
Photo: Un diplômé de la promotion 2018
Crédits Inspirience/ Sciences Po
2016-07-01
03.09.2018
Backed by almost 50 years of experience, the Fondation de France is the leading philanthropic network in France. It gathers together founders, donors, volunteer experts, employees and thousands of organizations, each committed and driven by the desire to act.
26.07.2018
Are you willing to recruit at Sciences Po in job or internship ? The Sciences Po Careers website allow you to autonomously post and monitor your offers.
Read more news