Homepage
> ATTENTION - Fermeture estivale de Sciences Po Carrières
ATTENTION - Fermeture estivale de Sciences Po Carrières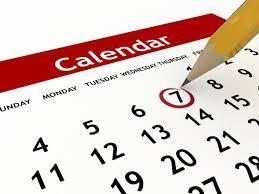 L'accueil de Sciences Po Carrières sera fermé du vendredi 3 août à midi au lundi 20 août 2018 au matin. Pendant cette période, aucune convention de stage ne pourra être signée.
RAPPEL
Les étudiants devant obtenir une convention de stage signée durant cette période sont donc invités à prendre leurs dispositions dès à présent et ce jusqu'au vendredi 3 août.
Réouverture de l'accueil lundi 20 août​ 2018.
Rappel des formalités obligatoires :
2018-06-22
03.09.2018
Backed by almost 50 years of experience, the Fondation de France is the leading philanthropic network in France. It gathers together founders, donors, volunteer experts, employees and thousands of organizations, each committed and driven by the desire to act.
26.07.2018
Are you willing to recruit at Sciences Po in job or internship ? The Sciences Po Careers website allow you to autonomously post and monitor your offers.
Read more news