Accenture
Business Auditing, Consulting
Accenture, référence mondiale du conseil et des technologies, accompagne les plus grands groupes internationaux dans leur transformation, de la stratégie à la mise en œuvre.
À l'heure des révolutions liées au digital (e-commerce, cloud computing, data analytics, mobilité…), nous combinons nos expertises en stratégie, conseil, digital, technologie et gestion déléguée d'opérations pour aider nos clients à renforcer leur performance et créer de la valeur sur le long terme. Nous intervenons sur des projets degrande ampleur dans des
secteurs d'activités variés :
Communication et Haute technologie,
Banque,
Assurance,
Santé et Secteur public,
Industrie,
Distribution,
Télécom,
Energie,
Développement durable
Accenture accompagne ses clients dans toutes les phases de leur transformation, de la stratégie à la mise en œuvre :
Identifier les opportunités pour préparer l'avenir de nos clients
Accompagner la transformation des entreprises et administrations avec des solutions innovantes
Déployer de grands projets informatiques
Permettre aux organisations de se concentrer sur leur cœur de métier

Intégrer les équipes multiculturelles et pluridisciplinaires d'Accenture c'est évoluer au cœur de l'innovation et des nouvelles technologies au sein d'un environnement international dynamique et stimulant. C'est aussi bénéficier d'un apprentissage permanent sur les missions grâce à un encadrement de qualité et également au travers de formations innovantes et opérationnelles. Des consultants, des anciens de Sciences Po, seront ravis de vous faire part de leur expérience.

Retrouvez Accenture au Forum Sciences Po Entreprises vendredi 29 septembre 2017 à la Maison de la Chimie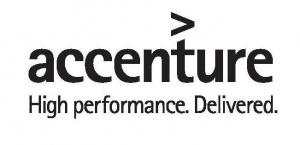 Contact details
118 avenue de France
75013 Paris, France
Website
| | |
| --- | --- |
| LinkedIn | |
| Viadeo | |
| Facebook | |
| Twitter | |
Opportunités & missions pour nos étudiants
Le processus de recrutement
1. Votre candidature nous intéresse : vous êtes convoqué(e) à une demi-journée dans nos locaux pour :
un entretien de motivation avec un manager
un cas pratique sous forme de serious game
une étude de cas collective
2. Votre candidature est retenue : vous êtes convié(e) à un dernier entretien avec un associé, décisionnaire final. Cette partie ne s'applique pas aux recrutements des stagiaires.
www.recrute.accenture.fr
Our offers on the network
Back
Students / Graduates
Login
29.03.2017
Are you willing to recruit at Sciences Po in job or internship ? The Career service's website allow you to autonomously post and monitor your offers.
02.11.2017
Le 16 Juin, Sciences Po Avenir change de nom et dévoile le nouveau site du Service carrières. Plus clair et plus fluide, il offre à l'ensemble des utilisateurs de nouveaux outils pour favoriser la mise en relation étudiants / employeurs et l'insertion professionnelle.
Read more news