VEOLIA
Industry, Energy and Transport
Veolia propose une gamme complète de services environnementaux d'approvisionnement en eau et recyclage des eaux usées, collecte, traitement et valorisation des déchets, fourniture de chaleur et de climatisation et optimisation des processus industriels. Ces solutions veillent à concilier le développement des activités humaines et le respect de l'environnement.
En 2015, le Groupe, grâce à ses 173 000 collaborateurs dans le monde, a desservi 100 millions de personnes en eau potable et 63 millions en assainissement, valorisé plus de 42 millions de tonnes de déchets sous forme de matière et d'énergie et a assuré les besoins en énergie de 3,4 millions de logements collectifs et plus de 2 000 sites industriels. L'innovation, l'efficacité, le sens du client et l'engagement sociétal sont la force du groupe et l'une des clés de son succès.

Les missions que nous proposons, de quelques semaines à plusieurs mois, permettent aux jeunes talents de mieux cerner nos activités et de s'imprégner de notre culture d'entreprise. Vos premiers pas parmi nous sont certainement des moments privilégiés pour confirmer votre parcours professionnel, vous investir dans une mission, rencontrer les acteurs et nouer de véritables liens professionnels.

Retrouvez VEOLIA au Forum Sciences Po Entreprises vendredi 29 septembre 2017 à la Maison de la Chimie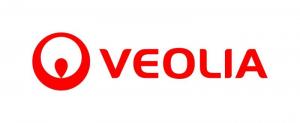 Contact details
36-38 avenue Kléber
75016 Paris, France
Website
Opportunités & missions pour nos étudiants
Veolia vous propose des emplois durables dans des métiers de proximité quels que soient votre parcours, votre âge et vos profils.
Quelle que soit votre expérience ou votre pays d'origine, nous vous offrons l'opportunité de travailler dans un contexte professionnel innovant et multiculturel. Nous attachons une grande importance à votre personnalité, vos ambitions, votre créativité, votre enthousiasme et votre capacité à entreprendre.
Le développement de nos activités est source d'opportunités en France comme à l'étranger.
La proximité et la complémentarité des différents secteurs d'activités du Groupe vous permettront grâce à une politique de formation unique en France et dans le monde d'être en constante évolution.
Our offers on the network
Back
Students / Graduates
Login
29.03.2017
Are you willing to recruit at Sciences Po in job or internship ? The Career service's website allow you to autonomously post and monitor your offers.
02.11.2017
Le 16 Juin, Sciences Po Avenir change de nom et dévoile le nouveau site du Service carrières. Plus clair et plus fluide, il offre à l'ensemble des utilisateurs de nouveaux outils pour favoriser la mise en relation étudiants / employeurs et l'insertion professionnelle.
Read more news