L'OREAL GROUPE
Commerce, Retail
Créé il y a plus d'un siècle par un chimiste visionnaire prénommé Eugène Schueller, L'Oréal est aujourd'hui le leader mondial de la cosmétique grâce à 34 marques internationales et une présence dans 140 pays. Pour l'année 2015 le chiffre d'affaire du groupe s'est élevé à 26 milliards d'euros.
À l'origine de ce succès ? De fortes innovations et l'obsession de la qualité dans tous nos métiers.
Aujourd'hui, avec l'ouverture de marchés émergents, notre mission s'élargit pour répondre à l'immense diversité des nouveaux consommateurs.
Toute l'entreprise est tournée vers ce nouvel horizon : s'enrichir d'équipes de plus en plus mobiles et diversifiées, faire preuve d'audace
entrepreneuriale pour atteindre un nouveau milliard de consommateurs, se donner les moyens d'être une entreprise responsable exemplaire.
Pour contribuer à rendre le monde plus beau, nous avons besoin de vous et de votre talent !
Nos 34 marques internationales sont organisées par circuit de distribution réparties en 5 Divisions opérationnelles :
Produits Grand Public (supermarchés, hypermarchés…)
L'Oréal Luxe (circuit du sélectif : parfumeries, grands magasins,Travel Retail)
Produits professionnels (salons de coiffure, instituts de beauté)
Cosmétique Active (circuit de distribution « santé » : pharmacies, parapharmacies, drugstores)
The Body Shop (boutiques)….

Et si c'était vous ? Plus que des diplômes et des formations, votre personnalité est votre meilleur atout. Vous êtes une personne créative, ambitieuse et pragmatique, au caractère entreprenant, fortement impliquée et capable d'apporter votre contribution au développement mondial de nos Affaires. Vous souhaitez vous révéler au sein de nos équipes très diverses et relever des défis dans un groupe International attaché à des valeurs communes… Il vous appartient d'inventer de nouveaux produits, de nouveaux services, de créer et satisfaire de nouveaux désirs.

Retrouvez L'OREAL au Forum Sciences Po Entreprises vendredi 29 septembre 2017 à la Maison de la Chimie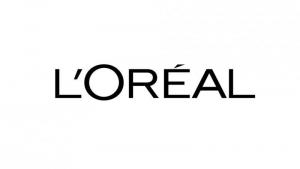 Contact details

PARIS, France
Website
| | |
| --- | --- |
| LinkedIn | |
| Facebook | |
| Twitter | |
Opportunités & missions pour nos étudiants
L'Oréal accueille et développe en France chaque année des stagiaires et apprentis pour accompagner les Talents de l'ensemble de ses entités
et divisions. Intrapreneurs et innovateurs dans l'âme, ils se consacrent chaque jour à inventer le futur de la Beauté pour bientôt 2 milliards de
consommateurs.
Ces missions de qualité se déroulent sur une durée moyenne de 6 mois et demeurent une voie privilégiée de
recrutement.
La diversité des métiers et des projets stratégiques de l'entreprise permet de multiples parcours professionnels personnalisés. Changement de poste, de domaine d'activité, de Division ou de pays : voilà la vision de la mobilité chez L'Oréal !
Pour réaliser vos ambitions, L'Oréal vous accompagne dès votre recrutement et vous propose des formations adaptées et des possibilités d'évolution de carrière.
> Consultez nos offres de stages et d'emplois ou déposez votre candidature en ligne sur : career.loreal.com
Une fois sélectionné(e), vous passerez un entretien avec les RH puis nos opérationnels (2/3 pour un stage et 4/5 pour un emploi).
Our offers on the network
Back
Students / Graduates
Login
29.03.2017
Are you willing to recruit at Sciences Po in job or internship ? The Career service's website allow you to autonomously post and monitor your offers.
02.11.2017
Le 16 Juin, Sciences Po Avenir change de nom et dévoile le nouveau site du Service carrières. Plus clair et plus fluide, il offre à l'ensemble des utilisateurs de nouveaux outils pour favoriser la mise en relation étudiants / employeurs et l'insertion professionnelle.
Read more news