SANOFI
Industry, Energy and Transport
SANOFI a pour ambition d'être un leader mondial et intégré de la santé, centré sur les besoins des patients.

Rejoignez SANOFI et prenez part à notre ambition : protéger la santé, apporter l'espoir et améliorer la qualité de vie des sept milliards de personnes dans le monde.

Grâce à un environnement dynamique et diversifié, nous vous offrons des opportunités de développer vos compétences, réaliser vos objectifs et apporter votre contribution à des innovations capitales en matière de santé.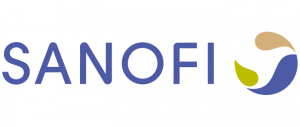 Contact details
2B AVENUE DE MARBOTTE
21000 DIJON, France
Our offers on the network
Back
Students / Graduates
Login
29.03.2017
Are you willing to recruit at Sciences Po in job or internship ? The Career service's website allow you to autonomously post and monitor your offers.
02.11.2017
Le 16 Juin, Sciences Po Avenir change de nom et dévoile le nouveau site du Service carrières. Plus clair et plus fluide, il offre à l'ensemble des utilisateurs de nouveaux outils pour favoriser la mise en relation étudiants / employeurs et l'insertion professionnelle.
Read more news