BOUYGUES SA
Industry, Energy and Transport
Fondé en 1952, Bouygues est un grand groupe industriel diversifié, à dimension internationale. Les métiers s'organisent autour de trois activités : la Construction et les infrastructures de transport avec Bouygues Construction, Bouygues Immobilier et Colas ; les Télécoms avec Bouygues Telecom et les Médias avecTF1.
Présent dans plus de 100 pays, le groupe Bouygues dispose de solides atouts pour poursuivre son développement. Commune à ses cinq filiales, la culture du groupe Bouygues se caractérise par un savoir-faire dans la gestion de projets et un management des équipes reposant sur les principes de respect, de confiance et d'équité. Fort de plus de 120 000 collaborateurs, le groupe Bouygues a réalisé un chiffre d'affaires de plus de 32 milliards d'euros en 2015.

Le groupe Bouygues mène une politique de

stages dynamique. Les stages proposés sont très variés ainsi que les profils recherchés, à l'image de la diversité des métiers du Groupe. Ils sont la source privilégiée par Bouygues pour l'embauche de jeunes diplômés.

En moyenne, les stages sont d'une durée de 3 à 6 mois ou s'effectuent également dans le cadre de formations en alternance. Les stagiaires sont indemnisés en fonction de leur niveau d'étude.

Retrouvez Bouygues au Forum Sciences Po Entreprises vendredi 29 septembre 2017 à la Maison de la Chimie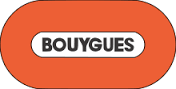 Contact details
32 avenue Hoche
75008 Paris, France Tel: 0139027335
SIRET N° : 57201524600216
Website
| | |
| --- | --- |
| LinkedIn | |
| Viadeo | |
| Facebook | |
| Twitter | |
Our offers on the network
Back
Students / Graduates
Login
29.03.2017
Are you willing to recruit at Sciences Po in job or internship ? The Career service's website allow you to autonomously post and monitor your offers.
02.11.2017
Le 16 Juin, Sciences Po Avenir change de nom et dévoile le nouveau site du Service carrières. Plus clair et plus fluide, il offre à l'ensemble des utilisateurs de nouveaux outils pour favoriser la mise en relation étudiants / employeurs et l'insertion professionnelle.
Read more news