Homepage
> MORE THAN 600 VACANCIES AVAILABLE AT THE CAREER FAIR !
MORE THAN 600 VACANCIES AVAILABLE AT THE CAREER FAIR !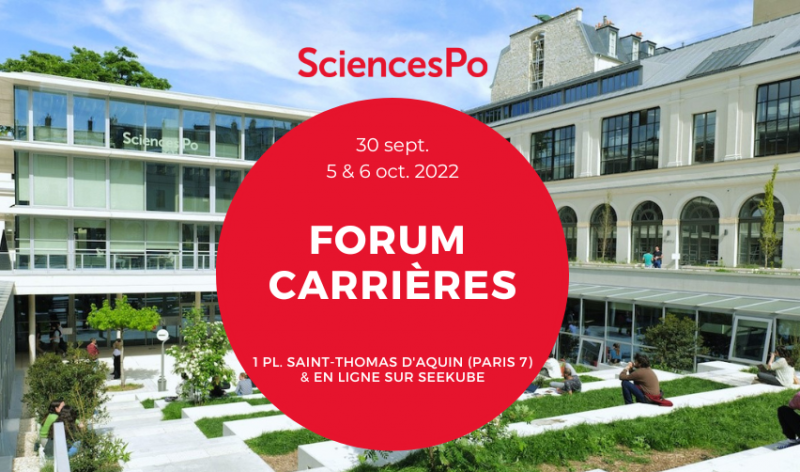 Meet recruiters from over 70 companies representing a variety of sectors and industries ! Attend the in-person career fair on Friday September 30 th on the 1 Saint-Thomas campus and attend the virtual career fair on Wednesday October 5 th and Thursday October 6 th on Seekube. With over 600 positions available, your next internship, apprenticeship or 1st job is just around the corner.
+70 companies in attendance, 600 vacancies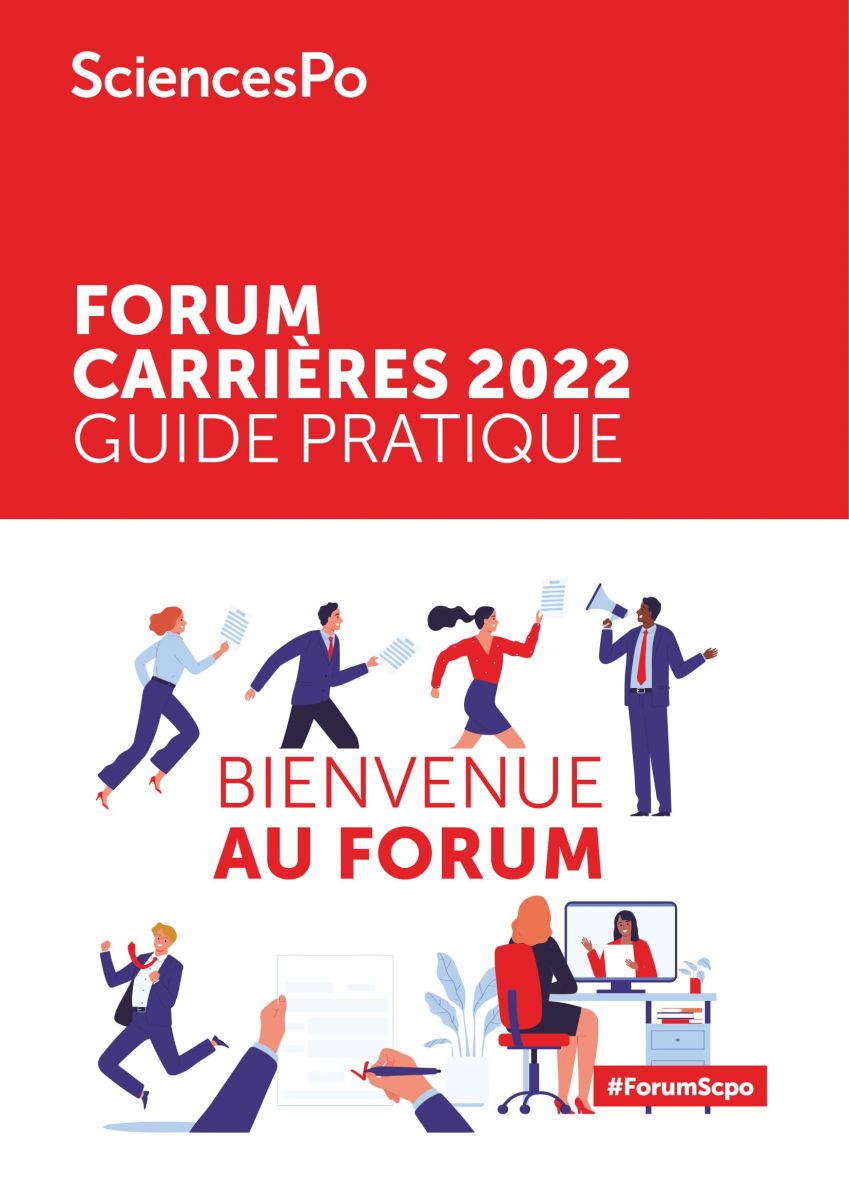 View the 2022 Careers Fair's guide
View participating companies by sector
Prepare your Career Fair!
Friday September 30 th : Meet companies in person at Sciences Po on your 1 Saint-Thomas campus !
Before meeting with recruiters, find out which companies will be participating and which positions are available on Seekube.
Wednesday October 5 th and Thursday October 6 th

: Meet companies online on Seekube ! Meetings must be scheduled ahead of time before Tuesday October 4 th .
COACHING AREAS
Sciences Po Careers
Looking for someone to review your resume ? To practice your pitch ?
To provide you with some last minute tips on how to make the most of the career fair ? Sciences Po Careers advisors will be available online and on site to help you prepare for your interviews (in French and English).
Coaching partners
Sciences Po Alumni : advice on how to build your career
Sciences Po Alumni: advice on how to build your career Members of Sciences Po Alumni's professional groups will be present to answer all your questions and give you valuable advice on how to build your career by leveraging the power of networking.
Association for the Employment of Executives (APEC)
APEC consultants will provide you with more details on the sectors/industries you are interested in knowing more about and general job market trends.
Business France : volounteer opportunities
All you need to know about international volunteer opportunities in companies and public administrations (VIE-VIA).
Impact Careers Coaching
PEXE, Réseau national des éco-entreprises

Groupe Environnement et développement durable de Sciences Po Alumni

Carenews

Sciences Po Environnement

jobs_that_makesense
THE SCIENCES PO ACCESSIBLE PROGRAMME
Meet recruiters from companies supporting our Sciences Po Accessible programme.
Recruiters from the following partners companies will be present at Maison des Sciences Po. Come and meet them to find out more about their opportunities, commitments, missions and accessibility programmes.
Accenture • Association Handiem • Groupe ADP • BNP Paribas • BNP Paribas Cardif • KPMG • EY • L'Oreal • Natixis • Services de la Première Ministre • Societe Generale
Last modified 2022-09-26
04.09.2023
If you are looking for interns or future employees, our guide 'Recruit at Sciences Po' will provide the relevant information about our students, the careers we train them for and how to leverage this great pool of talent to meet your recruitment needs.
06.09.2023
Launched by two graduates (class of 2020) from Law School : Agnès de Fortanier (Master in Economic Law) and Thomas Harbor (dual degree Sciences Po HEC), What's up EU is a newsletter putting together a concise, well-documented, and informative weekly wrap-up of the news that matters at a continental scale — from a European perspective. Sciences Po Careers interviewed Augustin Bourleaud, in charge of its edition, who is currently a double master's degree student between Sciences Po and the London School of Economics.
Read more news