Homepage
> Marie | Master finance et stratégie
Marie | Master finance et stratégie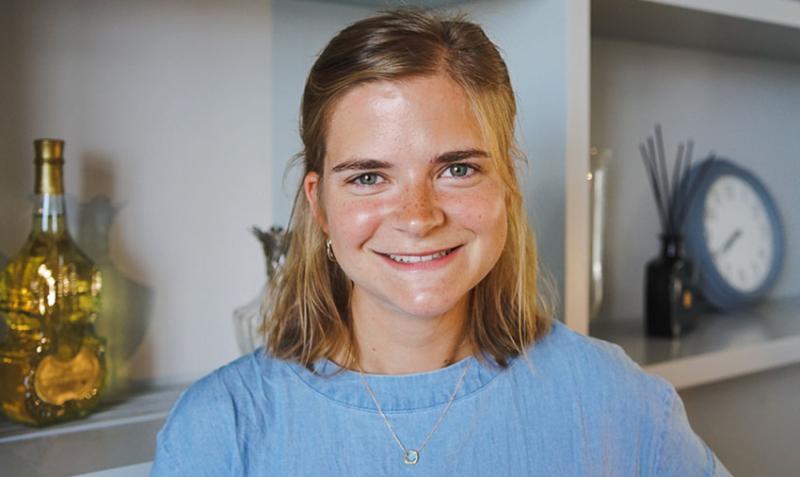 Pourriez-vous vous présenter en quelques mots et nous décrire votre parcours universitaire ?
J'ai intégré le collège universitaire de Sciences Po après le bac. J'ai eu la chance de réaliser une troisième à Santiago du Chili, où j'ai paradoxalement (re)découvert la pâtisserie française !
De retour à Sciences Po, j'ai décidé de passer mon CAP pâtisserie en parallèle de ma première année du Master finance et stratégie. J'ai réalisé une année de césure durant laquelle j'ai travaillé au lancement d'une gamme de pâtisseries à faible indice glycémique, Oh Oui !.
Je consacre mon dernier semestre de master à un projet entrepreneurial développé avec mes deux sœurs : Tchac, une plateforme VOD dédiée aux recettes de chef.fe.s.
Last modified 2022-10-11
27.01.2023
If you are looking for interns or future employees, our guide 'Recruit at Sciences Po' will provide the relevant information about our students, the careers we train them for and how to leverage this great pool of talent to meet your recruitment needs.
20.12.2022
On Friday, September 29, the Careers Fair was held for the first time on Sciences Po's 1 Saint Thomas Campus. More than 1,000 Sciences Po students and graduates attended the event where they met with over 70 different employers to discuss internships, apprenticeships and job opportunities.
Read more news