Homepage
> Focus on Digital Careers after Sciences Po
Focus on Digital Careers after Sciences Po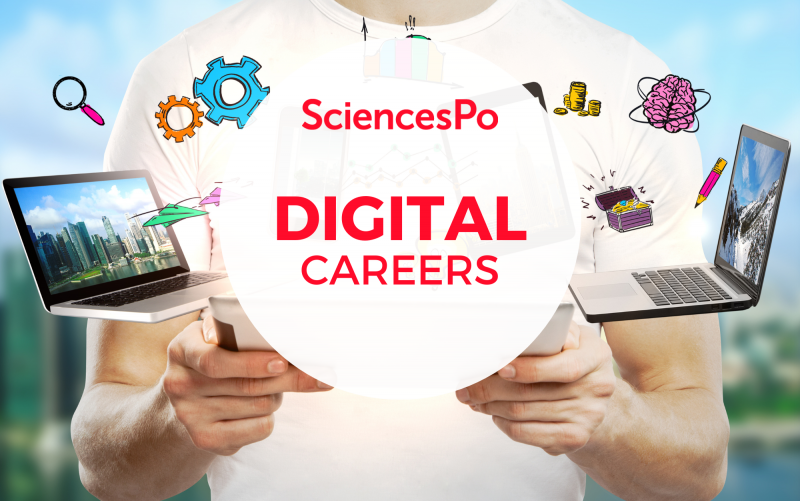 The current digital revolution is impacting all of society's actors in all of their relationships and social interactions: citizens, companies, economic and political organizations, all of our activities are now connected, measured, analyzed, stored and predictable. Faced with this profound transformation that affects all sectors of the economy, new professions have emerged: data analyst, data scientist, data protection officer, artificial intelligence or digital transformation consultant...what skills does a Sciences Po profile require in this sector?
WHERE ARE OUR GRADUATES NOW?

CHOOSE YOUR MASTER

School of Management and Impact
"Companies have all gone through, or are currently going through, their digital transition and the platform economy has revolutionised our daily activities. Communication, marketing, finance, strategy, human resources and so on can no longer be understood and managed without a thorough knowledge of the methods and techniques specific to digital technology. Consequently, all the Master's programmes at the School of Management and Impact, which are highly professionally-focused, include in-depth study of the digital tools specific to each discipline and sector of activity.
A compulsory "data & digital technology" course (60 hours) common to all Master's programmes consolidates this sector-based learning. It enables students to put the role of data into perspective, but also to use the social sciences to develop a deep understanding of and a critical approach to the societal, ethical, legal, strategic, and economic issues of the digital world. Students also acquire the tools (from basic to advanced) to develop autonomy in using digital technology, to "speak data" as a digital expert, and to master the fundamental logical and quantitative elements of data and digital technology."
Discover the School of Management and Impact's Masters programmes:
Read the interview of Florent Bonaventure, Executive Director of School of Management and Impact
School of Public Affairs
The Digital, New technology and Public Policy stream offered by Sciences Po's School of Public Affairs is a unique interdisciplinary program in which students acquire the fundamental theoretical, practical and critical skills they need to shape the future of public policy in the digital era.
The Digital, New Technology and Public Policy specialization is open to any student of the Public Policy Master's degree or the European Affairs Master's degree of the School of Public Affairs. It offers an interdisciplinary educational program taught in English by Sciences Po professors and practitioners in the digital sector. The courses equip students with the necessary tools to thrive in this area, and to understand the economic, social, legal, political and ethical effects of digital technology (data, artificial intelligence, algorithms, machine learning tools, etc.).
Read the interview of Léa Douhard, Academic Advisor of the stream
Centre for entrepreneurship
The Centre for Entrepreneurship offers Sciences Po students—whatever their level or programme—lectures, study trips, and a wide range of courses, from introductory to advanced. Twenty courses and workshops are taught each semester by instructors from the business and innovation community, and are attended by more than 350 students. The themes range from an introduction to entrepreneurship to design thinking, the pitch, business plans, and coding.
More than 100 innovative startups have already benefited from an incubation period at Sciences Po. Our entrepreneurs benefit from a complete support offer, including access to premises, legal and accounting support, a Business Angels fund, training workshops, bimonthly peer-to-peer learning meetings, inspirational after-work sessions, and a mentoring programme.
The médialab
The médialab is an interdisciplinary research laboratory comprised of sociologists, engineers and designers. It conducts thematic and methodological research to investigate the role of digital technology in our societies.
ressources
Sciences Po Alumni Groupes and professional
Identify other graduates in Digital
Contact Sciences Po's graduates on Linkedin
Useful links and websites
La French Tech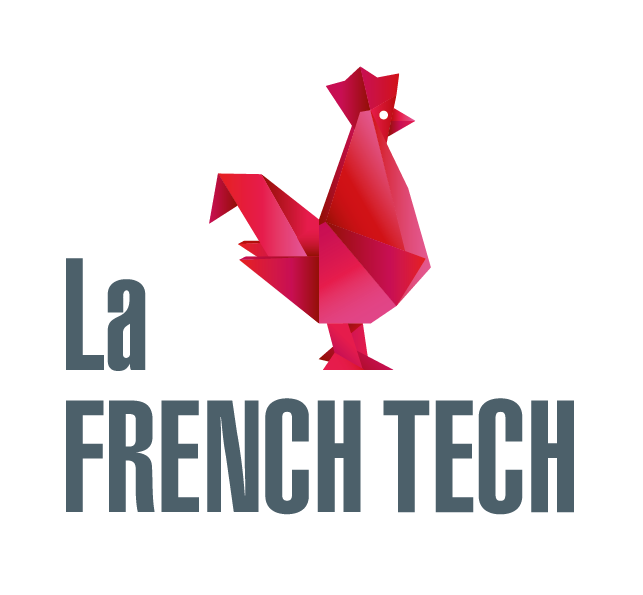 "La French Tech" is our startup scene here in France. It's also a unique movement bringing together startups, investors, policymakers and community builders.
Our mission ? To make France one of the greatest places in the world to launch and grow global companies that make sense for our future.
France Digitale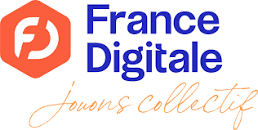 We are an independent organization (and it's rare enough to be highlighted!) that gathers startups and investors to defend innovation in France and in Europe. Our mission is to bring out European digital champions.
European Unions's digital skills and jobs platform
The Platform provides open access to a wide variety of high-quality information and resources for everyone interested in the broad topic of digital skills and jobs. Its smart search and filtering functions help you easily find what you need and connect with whom you need. With relevant, up-to-date content and dynamic, collaborative spaces, the platform caters to the needs of all users independently of their level of expertise. It also enables the Digital Skills and Jobs Community to grow and thrive together.
Last modified 2023-04-04
04.09.2023
If you are looking for interns or future employees, our guide 'Recruit at Sciences Po' will provide the relevant information about our students, the careers we train them for and how to leverage this great pool of talent to meet your recruitment needs.
06.09.2023
Launched by two graduates (class of 2020) from Law School : Agnès de Fortanier (Master in Economic Law) and Thomas Harbor (dual degree Sciences Po HEC), What's up EU is a newsletter putting together a concise, well-documented, and informative weekly wrap-up of the news that matters at a continental scale — from a European perspective. Sciences Po Careers interviewed Augustin Bourleaud, in charge of its edition, who is currently a double master's degree student between Sciences Po and the London School of Economics.
Read more news