Homepage
> MON APPRENTISSAGE CHEZ CHANEL
MON APPRENTISSAGE CHEZ CHANEL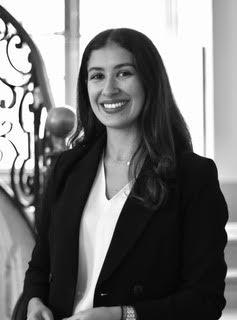 Étudiante en master Marketing et Société, Kaouthar a opté pour l'apprentissage.Elle occupe le poste d'Assistante Product Owner chez Chanel et explique ses missions dans cette entreprise de luxe.
En quoi consiste votre mission d'apprenti ?
Kaouthar Azzoune (K.A) - En tant qu'Assistante Product Owner, je suis chargée de recueillir les besoins métier, participer à la conception de la solution, rédiger des tickets, gérer le backlog de la plateforme et sa prioritisation. Une fois le besoin développé, je suis ensuite chargée de le tester et former les équipes dessus.
Pourquoi conseillez-vous l'apprentissage ?
(K.A) L'apprentissage nous permet d'acquérir une expérience professionnelle concrète et de nous immerger dans le monde du travail nous permettant d'avoir une longueur d'avance sur notre vie professionnelle.
Elle permet également de mettre en pratique nos compétences et de renforcer notre CV, car cela montre aux employeurs potentiels que l'étudiant a déjà une expérience significative.
Pour ma part, l'alternance m'a permis de nourrir ma curiosité et d'affirmer mon choix de carrière tout en m'offrant une formation théorique à l'école et pratique en entreprise.
Last modified 2023-03-28
04.09.2023
If you are looking for interns or future employees, our guide 'Recruit at Sciences Po' will provide the relevant information about our students, the careers we train them for and how to leverage this great pool of talent to meet your recruitment needs.
06.09.2023
Launched by two graduates (class of 2020) from Law School : Agnès de Fortanier (Master in Economic Law) and Thomas Harbor (dual degree Sciences Po HEC), What's up EU is a newsletter putting together a concise, well-documented, and informative weekly wrap-up of the news that matters at a continental scale — from a European perspective. Sciences Po Careers interviewed Augustin Bourleaud, in charge of its edition, who is currently a double master's degree student between Sciences Po and the London School of Economics.
Read more news