Networking apprentissage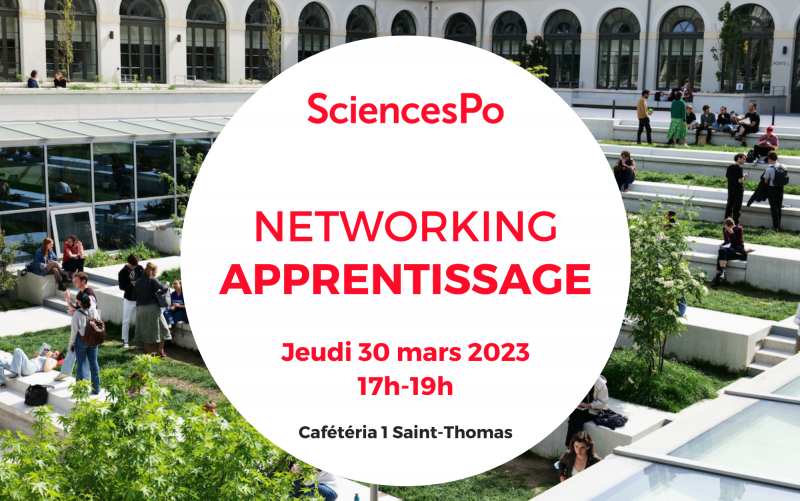 Vous êtes en master 1 et hésitez entre un stage et un apprentissage ? Jeudi 30 mars de 17h à 19h venez à la rencontre de celles et ceux qui ont fait ce choix. Ils partageront avec vous leur expérience et pourront vous aider à identifier votre futur apprentissage!
École d'affaires publiques
École Urbaine
Lise PATRON, Chargée de mission - Appui à l'animation territoriale -

Programme Habiter Mieux

Zacharie KARTENER, En apprentissage au sein de la DGPR (Direction Générale de la Prévention des Risques, MINISTÈRE DE LA TRANSITION ECOLOGIQUE ET SOLIDAIRE), auprès du sous-directeur à la connaissance des aléas et de la prévention.
École du management et de l'impact
Autres noms d'étudiants et diplômés à venir!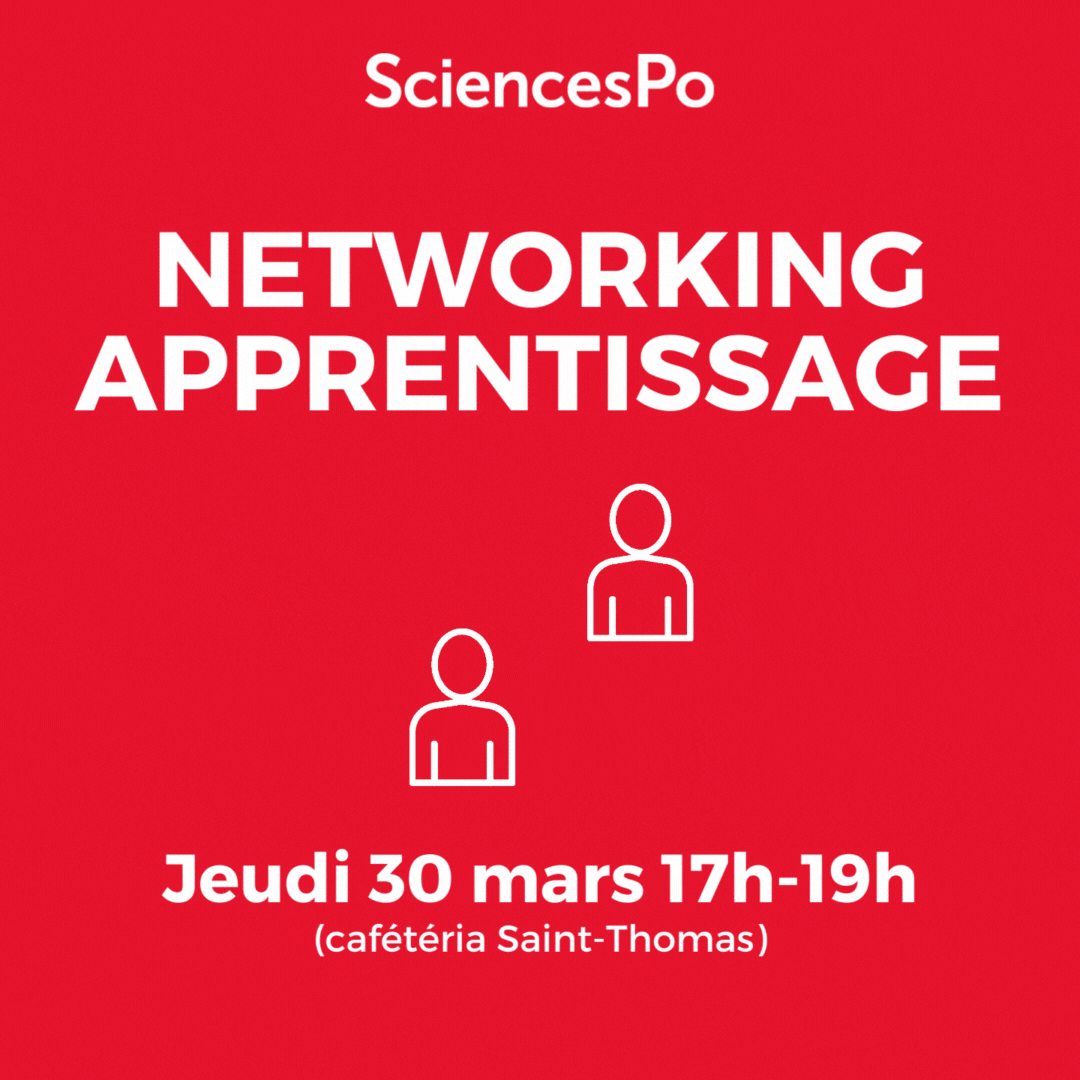 Last modified 2023-03-28
04.09.2023
If you are looking for interns or future employees, our guide 'Recruit at Sciences Po' will provide the relevant information about our students, the careers we train them for and how to leverage this great pool of talent to meet your recruitment needs.
06.09.2023
Launched by two graduates (class of 2020) from Law School : Agnès de Fortanier (Master in Economic Law) and Thomas Harbor (dual degree Sciences Po HEC), What's up EU is a newsletter putting together a concise, well-documented, and informative weekly wrap-up of the news that matters at a continental scale — from a European perspective. Sciences Po Careers interviewed Augustin Bourleaud, in charge of its edition, who is currently a double master's degree student between Sciences Po and the London School of Economics.
Read more news