Homepage
> Michele Fioretti reçoit un prix pour sa recherche sur le vrai impact social des entreprises
Michele Fioretti reçoit un prix pour sa recherche sur le vrai impact social des entreprises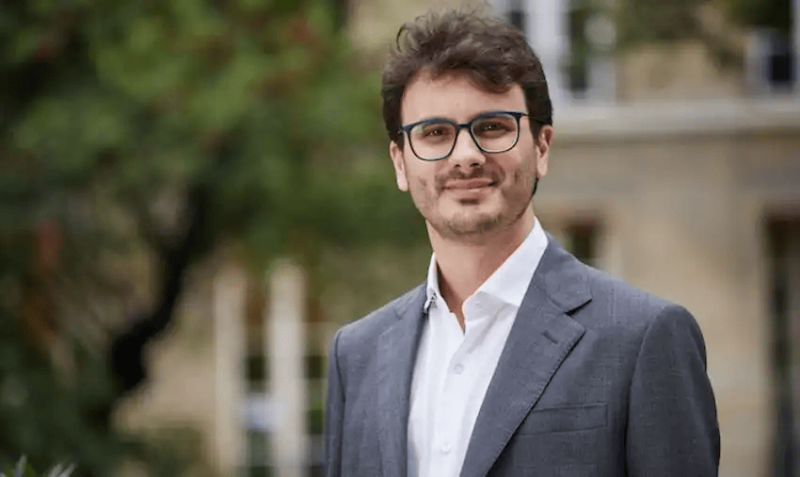 L'Association Française de Science Économique (AFSE) a annoncé le lauréat 2023 de son Prix Edmond Malinvaud : Michele Fioretti. Il est le quatrième chercheur de Sciences Po à recevoir ce prix depuis sa création en 2010.
L'AFSE est une organisation à but non lucratif qui a été fondée en 1950. Elle vise à promouvoir l'échange de connaissances et la participation de ses membres au débat public en matière de politiques économiques. Elle est ouverte à tous les économistes, qu'ils travaillent dans des universités, des structures de recherche publiques, des organismes gouvernementaux ou des entreprises privées. L'AFSE décerne chaque année le Prix Edmond Malivaud qui récompense le meilleur article publié dans une revue répertoriée ECONLIT au cours des deux dernières années par un jeune économiste affilié à un laboratoire français.
Michele Fioretti, membre permanent de notre Département d'économie, a reçu le Prix Edmond Malivaud 2023. Il a été choisi comme lauréat de ce prix pour son article intitulé Caring or pretending to care? Social impact, firms' objectives, and welfare, publié en novembre 2022 dans le Journal of Political Economy. Michele Fioretti recevra son prix lors du Congrès annuel de l'AFSE que le Département d'économie a l'honneur d'accueillir à Sciences Po du 14 au 16 juin 2023.
Le jury souhaitait mettre en lumière le thème de la responsabilité sociale des entreprises, un sujet peu traité en recherche sous l'angle de l'impact quantitatif des politiques de RSE. Cet article a le mérite d'ouvrir la boîte noire de l'impact social afin de comprendre les conséquences en termes de bien-être pour les agents concernés. Les résultats obtenus par le chercheur soulignent notamment que les consommateurs pourraient avoir un rôle limité en tant que justification des dépenses sociales des entreprises. L'impact social serait en fait davantage une affaire de compromis entre l'entreprise et ses fournisseurs plutôt que ses consommateurs. Ce constat suggère de nouvelles pistes de recherche, étant donné que la majeure partie de la littérature sur la responsabilité sociale se concentre sur les choix des consommateurs.
Le jury a particulièrement apprécié la combinaison des techniques de recherche utilisées par le jeune économiste : analyse de microdonnées issues de grands ensembles de données, méthodes économétriques, développement d'un nouveau modèle structurel pour démêler les mécanismes de l'offre et de la demande. Tout au long de cet article qu'il a rédigé seul, Michele Fioretti montre qu'il maitrise la boîte à outils de l'économiste moderne et qu'il l'utilise efficacement pour faire la lumière sur un sujet central.
Crédit photo : Michele Fioretti, lauréat du Prix Edmond Malinvaud 2023.
Last modified 2023-09-04
04.09.2023
If you are looking for interns or future employees, our guide 'Recruit at Sciences Po' will provide the relevant information about our students, the careers we train them for and how to leverage this great pool of talent to meet your recruitment needs.
06.09.2023
Launched by two graduates (class of 2020) from Law School : Agnès de Fortanier (Master in Economic Law) and Thomas Harbor (dual degree Sciences Po HEC), What's up EU is a newsletter putting together a concise, well-documented, and informative weekly wrap-up of the news that matters at a continental scale — from a European perspective. Sciences Po Careers interviewed Augustin Bourleaud, in charge of its edition, who is currently a double master's degree student between Sciences Po and the London School of Economics.
Read more news