Vive les diplômés 2015!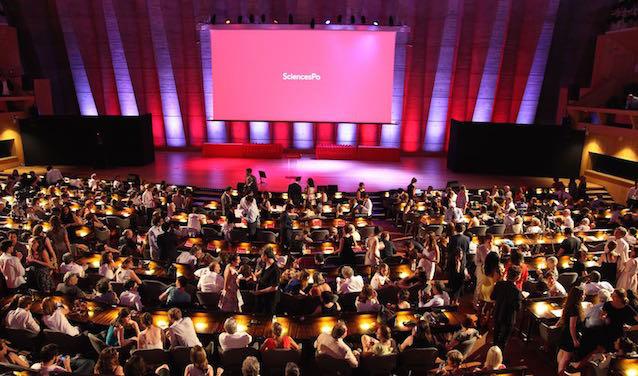 Revivez la diplômation des 1er & 2 juillet
Vive les diplômés 2015 !
Deux ministres, une étoile montante des médias, des selfies, des parents avec leur appareil photo et leur fierté, des responsables pédagogiques émus, des professeurs vibrants, des mots qui comptent et des visages qui sourient : la cérémonie de diplômation 2015 qui se tenait les 1er & 2 juillet à l'UNESCO - à revivre en images - a été exceptionnelle à plus d'un titre.
D'abord par le nombre, avec près de 1400 diplômés toutes écoles confondues, et, pour la première fois, plus de 2000 parents et proches qui les accompagnaient au cours de trois cérémonies successives.
Ensuite par les invités d'honneur et la force de leurs discours adressés à cette promotion 2015 dans la splendide salle de l'UNESCO : la ministre des Affaires étrangères suédoise Margot Wallström, et deux anciens élèves, le ministre de l'Économie Emmanuel Macron, et la journaliste Léa Salamé.
Enfin par l'émotion collective intense qui a réuni responsables pédagogiques, professeurs et parents, tous éblouis par le talent et le chemin parcouru par leurs étudiants et leurs enfants depuis leurs premiers pas (à Sciences Po). Vive la belle promotion 2015 et bon vent !
Découvrez les Écoles & masters de Sciences Po
Last modified 2015-07-08
15.07.2021
The results of the 2021 Graduate Employability Survey on the class of 2019 show that Sciences Po students remain very attractive to employers, with 9 out of 10 graduates in professional activity. Despite a job market facing difficulties, 82% of our 2019 graduates found their first job in less than 6 months, and nearly ¾ of them have a stable profession. There are still just as many (37%) working abroad, in 84 countries. Discover all the results of our survey!
30.08.2021
You are a student looking for information about internships or career fairs? you are an employer willing to recruit our students in jobs or an internship? Find here the list of your Sciences Po Careers
Read more news