Vive les diplômés 2015!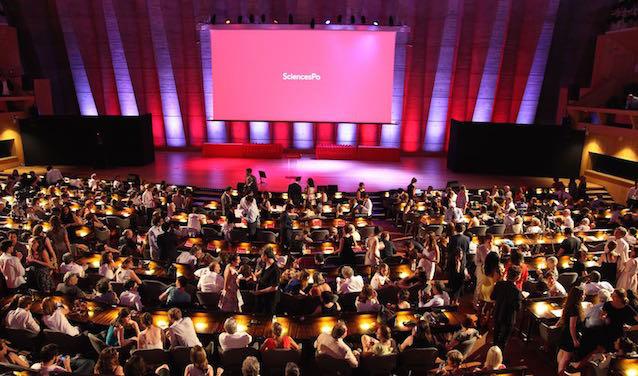 Revivez la diplômation des 1er & 2 juillet
Vive les diplômés 2015 !
Deux ministres, une étoile montante des médias, des selfies, des parents avec leur appareil photo et leur fierté, des responsables pédagogiques émus, des professeurs vibrants, des mots qui comptent et des visages qui sourient : la cérémonie de diplômation 2015 qui se tenait les 1er & 2 juillet à l'UNESCO - à revivre en images - a été exceptionnelle à plus d'un titre.
D'abord par le nombre, avec près de 1400 diplômés toutes écoles confondues, et, pour la première fois, plus de 2000 parents et proches qui les accompagnaient au cours de trois cérémonies successives.
Ensuite par les invités d'honneur et la force de leurs discours adressés à cette promotion 2015 dans la splendide salle de l'UNESCO : la ministre des Affaires étrangères suédoise Margot Wallström, et deux anciens élèves, le ministre de l'Économie Emmanuel Macron, et la journaliste Léa Salamé.
Enfin par l'émotion collective intense qui a réuni responsables pédagogiques, professeurs et parents, tous éblouis par le talent et le chemin parcouru par leurs étudiants et leurs enfants depuis leurs premiers pas (à Sciences Po). Vive la belle promotion 2015 et bon vent !
Découvrez les Écoles & masters de Sciences Po
Last modified 2015-07-08
04.09.2023
If you are looking for interns or future employees, our guide 'Recruit at Sciences Po' will provide the relevant information about our students, the careers we train them for and how to leverage this great pool of talent to meet your recruitment needs.
06.09.2023
Launched by two graduates (class of 2020) from Law School : Agnès de Fortanier (Master in Economic Law) and Thomas Harbor (dual degree Sciences Po HEC), What's up EU is a newsletter putting together a concise, well-documented, and informative weekly wrap-up of the news that matters at a continental scale — from a European perspective. Sciences Po Careers interviewed Augustin Bourleaud, in charge of its edition, who is currently a double master's degree student between Sciences Po and the London School of Economics.
Read more news