Homepage
> Les participants du Forum Sciences Po Entreprises édition 2015
Les participants du Forum Sciences Po Entreprises édition 2015
Près de 70 entreprises et une dizaine de start-ups participeront au Forum Sciences Po Entreprises. Découvrez leur fiche et opportunités à pourvoir le jour du Forum
Guide pratique du Forum 2015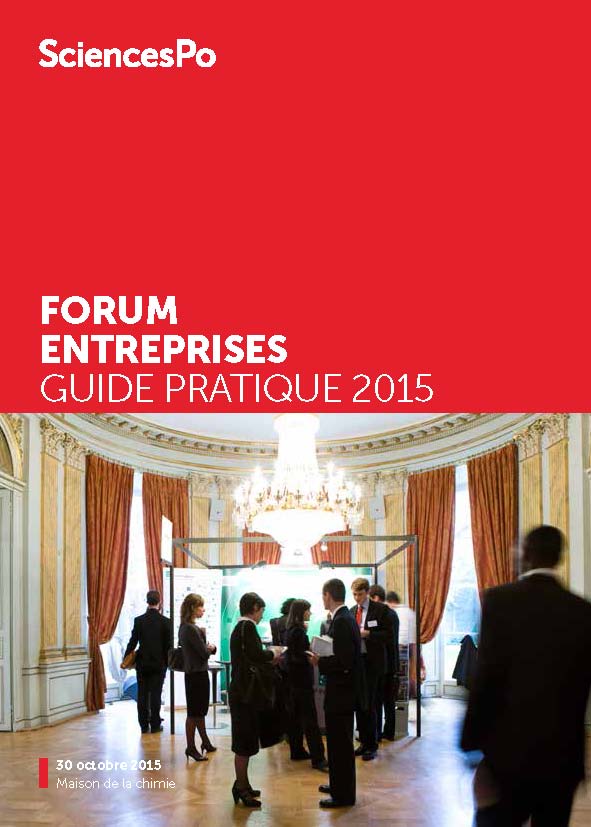 fiches entreprises et opportunités
audit conseil
| | | | | |
| --- | --- | --- | --- | --- |
| | | | | |
| | | | | |
| | | | | |
| | | | | |
industrie services luxe distribution transport environnement
banque finance assurance
media presse communication divertissement
corner start up
espace Sciences Po Alumni :
rencontrez des entrepreneurs qui ont fait sciences po
Lors du Forum, sur l'espace Sciences Po alumni, une quinzaine d'entrepreneurs, tous diplômés de Sciences Po et de toutes générations confondues sont disponibles pour vous rencontrer individuellement, vous aider dans vos choix et vous délivrer des conseils utiles pour vos futurs projets.
En savoir plus
préparation aux entretiens de recrutement avec Looking for Talents
Looking for Talents est une association gérée par les étudiants du master Organisations et Management des Ressources Humaines de SciencesPo qui vise à mettre en pratique, en partenariat avec diverses entreprises (BNP Paribas, Stagiaires sans Frontières, Ubisoft ...), leur formation au recrutement et à l'entretien RH.
Si vous souhaitez passer un entretien de simulation, vous entraîner au pitch (se présenter en 2 minutes auprès des entreprises du forum) ou renouveler votre photo de CV, rendez-vous au stand LFT où des étudiants motivés et des professionnels des ressources humaines vous attendent.
Last modified 2015-10-30
15.07.2021
The results of the 2021 Graduate Employability Survey on the class of 2019 show that Sciences Po students remain very attractive to employers, with 9 out of 10 graduates in professional activity. Despite a job market facing difficulties, 82% of our 2019 graduates found their first job in less than 6 months, and nearly ¾ of them have a stable profession. There are still just as many (37%) working abroad, in 84 countries. Discover all the results of our survey!
30.08.2021
You are a student looking for information about internships or career fairs? you are an employer willing to recruit our students in jobs or an internship? Find here the list of your Sciences Po Careers
Read more news