Homepage
> Forum des métiers du droit 2016
Forum des métiers du droit 2016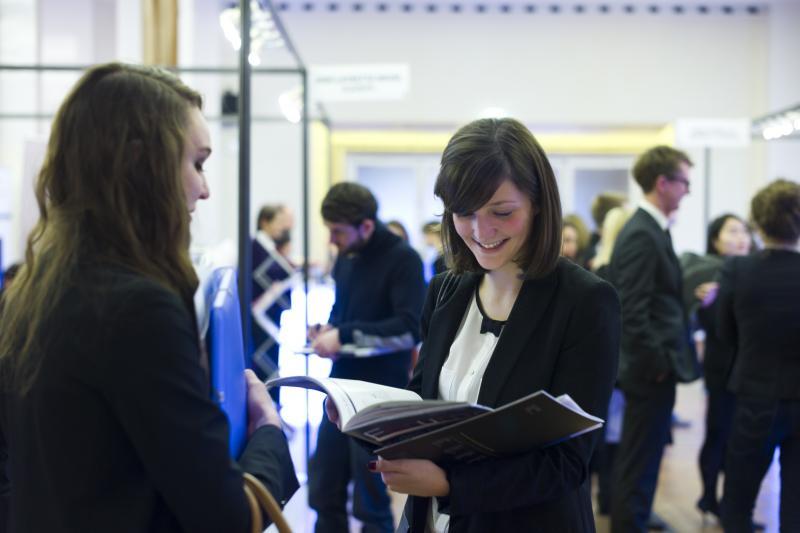 Vendredi 22 janvier 2016, le Forum annuel des métiers du droit rassemblera 35 cabinets d'avocats, des administrations publics et plus de 400 étudiants intéressés par les carrières juridiques et judiciaires.
FORUM DES MÉTIERS DU DROIT
VENDREDI 22 JANVIER 2016
14h-18h
Maison de la Chimie

Le Forum des métiers du Droit de Sciences Po mobilise les étudiants et jeunes diplômés de Sciences Po, principalement issus de l'École de Droit ou intéressés par les carrières juridiques et judiciaires, que ce soit en cabinet d'avocat ou dans l'administration judiciaire.

Il permet aux étudiants et diplômés participants de:

s'informer sur les cabinets d'avocats, leurs domaines d'expertises et opportunités
s'informer sur les carrières en administration judificia
trouver un stage optionnel ou obligatoire
développer son réseau au sein des cabinets participants

→

35

cabinets participants dans différents domaines d'expertise


→

400

étudiants et jeunes diplômés


→

3

tables rondes métiers (Juriste, avocat d'affaires, concours)


→

1 Espace Carrière Conseil (AJSP, AFJE, ACE, Cercle Montesquieu...)


→

1

Espace Info Concours (ENM, ENSP, EOGN, ENAP...)
TABLES RONDES SUR LES MÉTIERS DU DROIT


08h30-13h30 - AMPHI JEAN MOULIN
13, rue de l'Université
08h30-10h00 - Le Métier de Juriste d'entreprise
Modération
Marcellin JEHL,
Président Association des Juristes de Sciences Po
Intervenants :
Doris Lynn SPEER
DJ Adjoint Fusion Acquisition Alstom (AFJE)
Martial HOULLE
DJ Direct Energie (Cercle Montesquieu)
Julie QUAIS
Diplômée Sciences Po 2012, Juriste Droit des affaires/propriété intellectuelle, Danone
10h15-11h45 - Le métier d'avocat d'affaires
par les Avocats associés des Cabinets
Clifford Chance et
Gide Loyrette Nouel
12h00-13h30 - Les métiers du droit accessibles par concours
École Nationale de la Magistrature (ENM),
École Nationale Supérieure de Police (ENSP)
École National d'Administration Pénitentiaire (ENAP)
Inscription obligatoire aux tables rondes métiers dans votre Espace Étudiant
Dossier pédagogique/Inscriptions pédagogiques en ligne/Inscriptions spécifiques 15/16/Inscription Sciencespo Service Carrières 2015/2016s 2016
Forum édition 2016
LES PARTENAIRES DE L'ÉCOLE DE DROIT
TOUS LES CABINETS
| | | |
| --- | --- | --- |
| | | |
| | | |
| | | |
| | | |
| | | |
| | | |
| | | |
| | | |
| | | |
| | | |
Espace Info Concours
Espace Conseil Carrières
Last modified 2016-01-19
21.08.2019
The 2019 Graduate Employability Survey asked the Class of 2017 what they were up to now. Their responses indicated that Sciences Po graduates are entering the job market even more quickly than in previous years, with 87% landing a job less than 6 months after graduating (compared to 83.6% for the Class of 2016).
25.09.2019
On Friday 27 september 2019 from 10am to 5pm, the Sciences Po Careers Fair will gather at Porte de Versailles more than 100 participants (amongst which companies, public administrations, international organisations...) willing to recruit our students and graduates in a wide range of industries and activities.
Read more news