Homepage
> RECRUIT SCIENCES PO TOP STUDENTS FOR YOUR 2016 JOB/INTERNSHIPS OPENINGS!
RECRUIT SCIENCES PO TOP STUDENTS FOR YOUR 2016 JOB/INTERNSHIPS OPENINGS!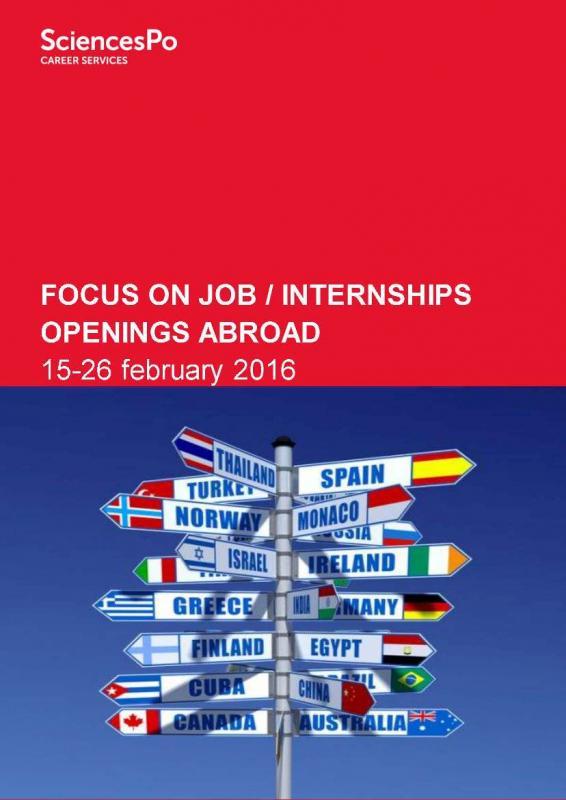 Are you looking for high potential students and young graduates ? Post your 2016/2017 career opportunities on the Sciences Po Career website now, enhance your visibility among our students and be the first to recruit Sciences Po high potentials
Sciences Po has more than 30 master's degree programmes which all combine academic fundamentals with professional exposure. The majority of the programmes are in English, others are in French or require both languages. They all provide students with a broad-based curriculum which allows a rapid access to a wide array of positions in the international marketplace. Sciences Po graduates possess unique profiles which are highly sought after by leading recruiters.

WHO CAN PARTICIPATE ?

employer from any sector located outside France and unable to meet in person in Paris ?

International organizations,

public administrations,

private firms,

think-tanks,

NGO's, lobbies,

associations...

→

39%

of Sciences Po students are recruited prior to graduation

→

80%

find a job within six months following graduation

→

Common professions for Sciences Po graduates include Consulting, Marketing and Communications, Financial Services, International Relations and Security

→

39%

of alumni start their career outside France

*Figures based on a 2015 employment survey of Sciences Po graduates
NOT HAVE AN ACCOUNT?





> SIGN UP AND POST YOUR OFFER

CLICK HERE



> SIGN UP AND POST YOUR OFFER LATER

CLICK HERE
WHAT HAPPENS FROM 15 TO 26 FEBRUARY ?
> During 2 weeks from 15 to 26 February, Sciences Po students and graduates will be actively encouraged to apply to your offers
The Career service will focus on all your opportunities :
Once you posted your offers, students will access your presentation and opportunities by clicking on your logo promoted on the homepage of the Sciences Po Career's website
> From Feb 15th : Stay connected and be in touch with students
Each time a student applies, your receive an email notification with his complete application
At anytime you can access your account and manage all applications
> Be the 1st to recruit !
Organise your phone and skype interviews during these 2 weeks
CONTACTS
Audrey SCHULER, Head of Information and Communication
+331 45 49 50 24
Find out more about Sciences Po's graduate programmes
Julia LINDBOM, Careers advisor
+331 45 49 53 11
*************************************
ENHANCE YOUR VISIBILITY AMONG STUDENTS !
Once you created your account, access your company profile to update/edit your general presentation, logo, videos, careers & opportunities,recruitment process, recruitment process, targeted profiles...) in your desktop/my profile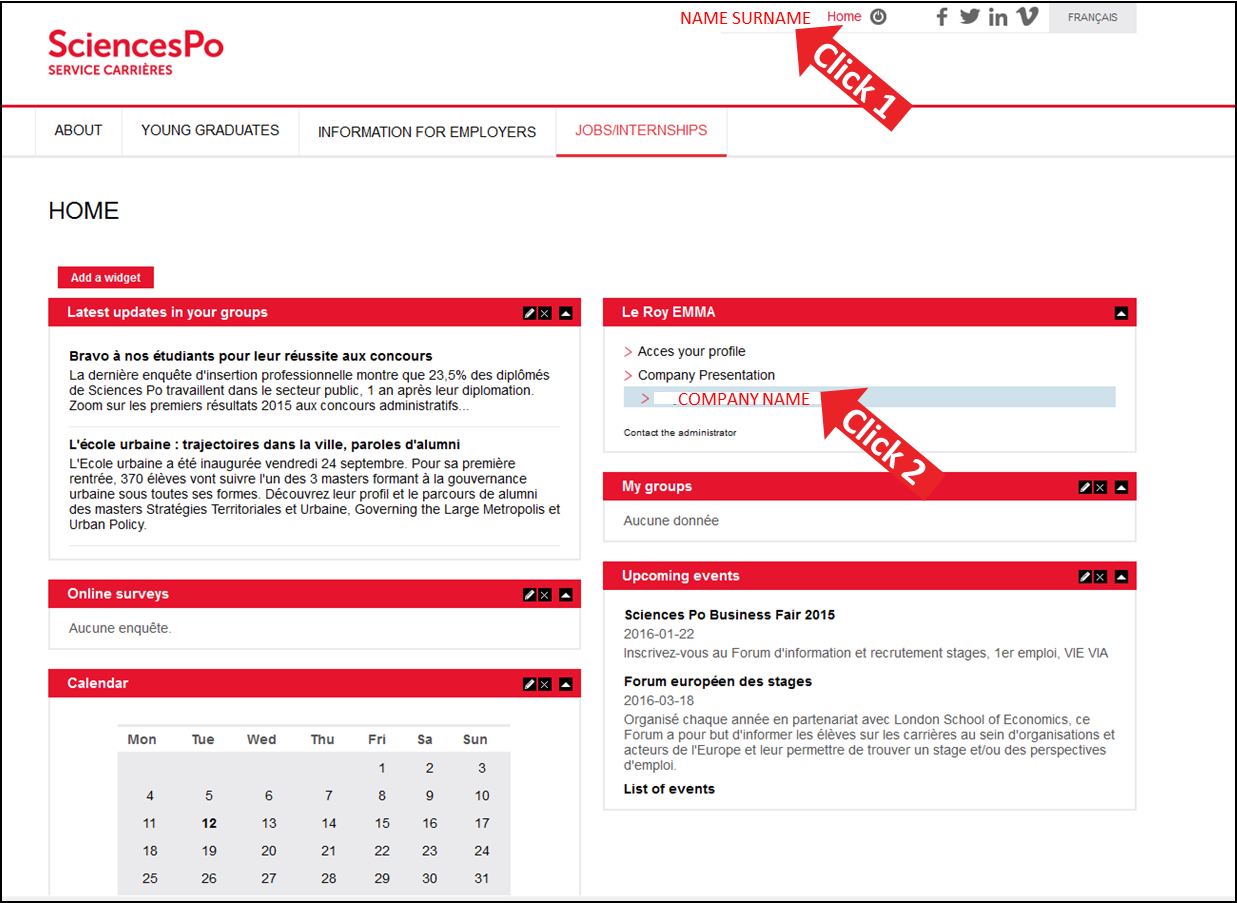 Last modified 2016-01-25
21.08.2019
The 2019 Graduate Employability Survey asked the Class of 2017 what they were up to now. Their responses indicated that Sciences Po graduates are entering the job market even more quickly than in previous years, with 87% landing a job less than 6 months after graduating (compared to 83.6% for the Class of 2016).
16.09.2019
On Friday 27 september 2019 from 10am to 5pm, the Sciences Po Careers Fair will gather at Porte de Versailles more than 100 participants (amongst which companies, public administrations, international organisations...) willing to recruit our students and graduates in a wide range of industries and activities.
Read more news