Homepage
> Cycle de conférences et ateliers sur l'égalité femme / homme
Cycle de conférences et ateliers sur l'égalité femme / homme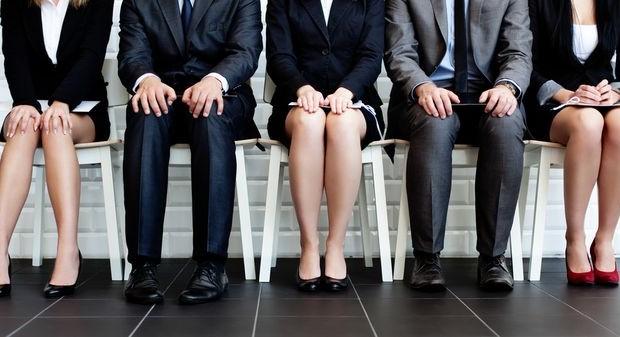 Écarts de rémunération à l'embauche, accès plus lent aux responsabilités, difficultés à concilier carrière et vie privée... les débuts dans la vie professionnelle ne sont pas toujours aisés.
Conférence inaugurale,
« WOMEN ENTERING THE PROFESSIONAL WORLD: WHAT YOU NEED TO KNOW ? »
par Anne BORING
MARDI 16 FEVRIER 12:30 - 14:30

The rules of the game in the professional world are quite different from the ones that students are familiar with at the university level. Women often find themselves to be at a disadvantage in the new environment they enter following graduation. By the time they become familiar with the rules of this new game (a few years after they have entered the workforce), they are often earning lower salaries and are lagging behind in terms of career advancement compared to their male colleagues.
This conference draws on the findings of academic research to highlight the main obstacles that women frequently face when entering the workforce. The goal of this conference is to help recent and soon-to-be graduates think about and avoid the common pitfalls that women often fall into at the start of their careers.
Anne Boring holds a PhD in Economics from the University Paris Dauphine. She has been a lecturer in economics at Sciences Po since 2010, and a member of the OFCE's team working on the European research project called EGERA (Effective Gender Equality in Research and the Academia) since 2014. In her current research projects, she studies gender biases and stereotypes at the university level and beyond, their impact on women's career choices, and gender differences in career trajectories and wages.
Conference in English
Atelier 1
« ARTICULER VIE PERSONNELLE ET VIE PROFESSIONNELLE »
par Hélène KLOECKNER
JEUDI 10 MARS 12:30 - 14:30
Engagement associatif, pratique sportive ou culturelle, vie amicale et familiale : comment les préserver quand on entre dans la vie active ? Peut-on les valoriser auprès des recruteurs et des employeurs ? Les hommes et les femmes sont-ils concernés de la même façon ?
Hélène Kloeckner est référente égalité femmes-hommes à Sciences Po, pour tous les publics de l'institution. Elle a auparavant travaillé au Laboratoire de l'égalité, et co-dirigé la collection « Égale à égal » aux éditions Belin.
Atelier 2
« CONSTRUIRE SA CARRIÈRE EN ENTREPRISE (QUAND ON EST UNE FEMME) »
par Corinne HIRSCH
VENDREDI 18 MARS 12:30 - 14:30
A travers un stage ou un premier emploi, vous avez découvert les rouages des organisations du travail (stratégie, management, développement...). Pourtant, votre collègue de bureau semble avancer plus vite que vous; comme si des forces invisibles jouaient un rôle prépondérant... Afin de vous aider jouer les bonnes cartes dès le début de votre vie professionnelle, Corinne Hirsh vous invitera à découvrir les leviers implicites du fonctionnement des organisations du travail et les bonnes pratiques pour développer votre carrière.
Corinne Hirsch a développé 25 ans de carrière et une triple compétence : cadre international, conseil aux entreprises, égalité entre les femmes et les hommes. Elle a créé Aequiso et intervient régulièrement sur la mixité auprès des entreprises ou des organisations publiques, des associations ou des réseaux de femmes. Elle est administratrice et Vice-présidente du Think tank de PWN-Paris (Professional Women's Network), et administratrice du Laboratoire de l'égalité.
Atelier 3
« NÉGOCIER SON SALAIRE (QUAND ON EST UNE FEMME) »
par Dominique GOUTERON
VENDREDI 8 AVRIL 12:30 - 14:30
L'écart de salaire entre hommes et femmes reste important dans les entreprises. Pour parvenir à l'égalité des rémunérations, chacune de nous est concernée et peut agir efficacement en négociant à la hausse son propre salaire, sa propre indemnité de stage. Cet atelier examinera avec les participantes les freins à la négociation, et au succès de celle-ci, pour les femmes. Il apportera les moyens techniques et relationnels utiles en situation de négociation, qu'elle ait lieu avec des femmes ou avec des hommes, recruteurs, manageurs, mais aussi réseaux de co-optation.
Dominique Gouteron a exercé une carrière de DRH, de communicante, puis de chef d'entreprise dans le conseil. Elle est administratrice d'Association et d'entreprise. Diplômée de Sciences Po Paris, elle intervient en coaching auprès de managers, d'Executive et de professions libérales.
Conférence de clôture
« AMBITION ET CARRIÈRE: LES RÉFLEXIONS ET LES CONSEILS D'UNE FEMME EN RESPONSABILITÉ »
par Charline AVENEL
LUNDI 18 AVRIL 12:30 - 14:30
Décryptage sans tabou de quelques sujets qui se posent à nos jeunes diplômées : se faire connaître, se « vendre », négocier son salaire, réussir son arrivée dans un job, disposer d'une autorité légitime, faire valoir son travail, être disponible tout en préservant sa vie personnelle.
Charline Avenel, 37 ans, diplômée de Sciences Po et de l'Ecole nationale d'administration, est aujourd'hui Secrétaire générale de Sciences Po, après avoir été directrice adjointe de l'agence nationale de la recherche, fait 5 ans de cabinet ministériel comme conseillère budgétaire puis directrice adjointe du cabinet auprès de Valérie Pécresse et Laurent Wauquiez, et après avoir débuté sa carrière au Ministère des finances (direction du budget). Une carrière rapide, la connaissance du monde du pouvoir, des responsabilités de management assez lourdes et une vie bien remplie...
Inscription obligatoire sur votre Espace Étudiant
Dossier pédagogique, Inscriptions pédagogiques en ligne, inscriptions spécifiques 2015/16, inscriptions Sciences Po Service Carrières 2015/16
Last modified 2016-02-05
15.07.2021
The results of the 2021 Graduate Employability Survey on the class of 2019 show that Sciences Po students remain very attractive to employers, with 9 out of 10 graduates in professional activity. Despite a job market facing difficulties, 82% of our 2019 graduates found their first job in less than 6 months, and nearly ¾ of them have a stable profession. There are still just as many (37%) working abroad, in 84 countries. Discover all the results of our survey!
30.08.2021
You are a student looking for information about internships or career fairs? you are an employer willing to recruit our students in jobs or an internship? Find here the list of your Sciences Po Careers
Read more news