Homepage
> Comment le stage de 3A m'a aidé à appréhender le marché du travail
Comment le stage de 3A m'a aidé à appréhender le marché du travail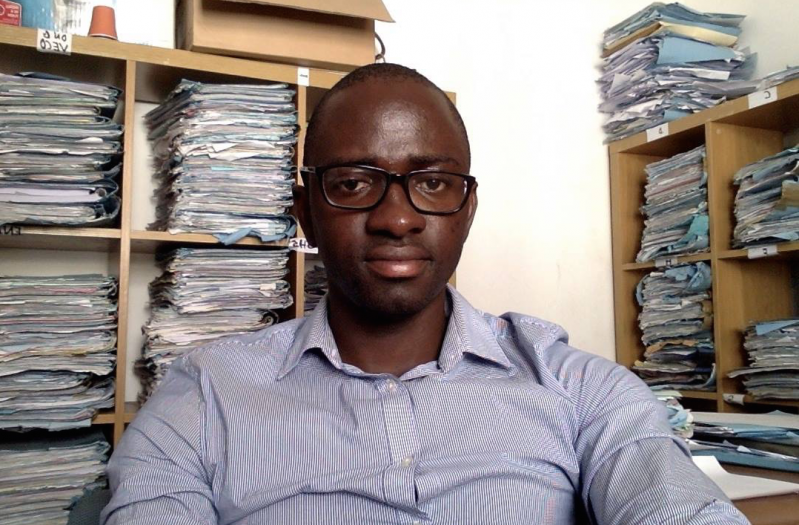 De retour à Paris, entre les murs de Sciences Po, Oumar Yarani Keita rentre tout juste d'un stage 3A de huit mois effectué au sein d'un cabinet d'avocats au Sénégal. Il a mené sa recherche de stage comme une recherche d'emploi, et souhaite partager sa méthode de recherche avec tous les étudiants qui chercheraient un stage....
"j'hésitais entre le stage et le séjour d'études"
Comme tout le monde, en intégrant Sciences Po, je me réjouissais de pouvoir passer toute une année à l'étranger, en 3è année. Mais cet enthousiasme a peu à peu laissé place à un immense embarras : j'hésitais entre partir en stage ou en séjour d'études...Je ne savais que choisir. Cette difficulté de choix était liée au fait que je n'avais pas d'objectifs précis quant à mon projet de 3A. Je ne savais pas quel objectif privilégier : progresser en langues étrangères ou découvrir le monde professionnel dans le cadre d'un stage ? C'est à partir du moment où j'ai su répondre à cette question que je me suis décidé à effectuer un stage. Comme la plupart d'entre nous, mes expériences professionnelles se limitaient à un ou deux mois, pendant les vacances d'été. Je me suis dit qu'avec le stage, j'aurais l'opportunité d'un séjour prolongé dans le monde professionnel ce qui me permettrait, en plus de l'expérience professionnelle qu'il permet d'acquérir, de confirmer ou d'infirmer mon projet de master. Voilà donc en quelques mots ce qui a motivé mon choix sur le stage.
la recherche du stage de 3A : "un « champ de combat » auquel il fallait se préparer à la fois physiquement et psychologiquement"
Si j'ai eu du mal à choisir entre stage et séjour d'étude, j'avais néanmoins une idée précise de mon futur master. J'envisageais de rejoindre le master Droit économique. Pour cela, je me suis dit qu'il me fallait trouver mon stage dans un secteur juridique et plus précisément au sein d'un cabinet d'avocats. J'ai d'abord commencé à chercher aux États-Unis. Au cours de ma 2A, j'ai rencontré une étudiante qui était en stage en cabinet d'avocats à New York. Je l'avais contactée par mail après avoir lu son rapport de stage en salle de documentation de Sciences po Avenir (Service carrières aujourd'hui). Cette rencontre m'a permis d'une part, de bénéfifcier de plus amples informations sur le master Droit économique, et d'autre part, d'obtenir à l'issue de mon entretien, les cordonnées de ce cabinet très facilement. J'ai alors pu envoyer mes dossiers de candidature mais malheureusement sans succès … Ainsi va la recherche de stage ! J'ai par ailleurs envoyé d'autres candidatures spontanées, une quinzaine, à partir du mois de mars, aux offres que je trouvais sur le site du Service carrières, mais soit je ne reçevais pas de réponse, soit si j'en reçevais une, elle était négative. C'est alors que j'ai compris que la recherche d'un stage pouvait être un « champ de combat », auquel il fallait se préparer à la fois physiquement et psychologiquement. En plus de ces aptitudes, il fallait aussi être stratégique et rester objectif.
"Il ne me restait plus qu'une confiance tenace en moi-même...normal, je suis un sciencespiste !"
J'avais alors pris conscience de mes difficultées: je voulais intégrer un cabinet d'avocat, sans réseau ni formation préalable en droit. Dès lors, sur quels atouts pouvais-je compter ? Il ne me restait plus qu'une confiance tenace en moi-même (normal, je suis un sciencespiste !) mais aussi j'avais ma passion du droit et ma détermination à trouver un stage au sein d'un cabinet d'avocats.
Après une période de découragement à l'issue de l'envoi infructueux de mes candidatures spontanées aux Etats-Unis, j'ai arrêté de chercher. Il faut dire que j'avais d'autres préoccupations encore plus pressantes : Assurer la validation de ma deuxième année (2A), ce qui était loin d'être gagné ; je devais donc me préoccuper du plus urgent.
"C'est à l'issue des examens de fin d'année, que j'ai repris mes recherche, avec un nouveau souffle, une nouvelle détermination et surtout avec une autre stratégie"
Avec le recul, je dirais ce qui m'a manqué dans mes premières recherches, c'était l'absence de suivi après l'envoi des dossiers de candidature. Beaucoup de mes candidatures sont restées sans réponse et de mon côté je ne relançais pas. Je me dis que j'aurais peut-être pu avoir mon stage aux États-Unis si j'avais relancé les employeurs, en téléphonant directement.
"Ce sont en effet les appels téléphoniques qui ont été pour moi, ma recette miracle"
J'ai abandonné la piste des États-Unis pour concentrer mes recherches sur l'Afrique francophone. Même si je visais à la fois l'amélioration linguistique (ce qui me motivait pour le choix des États-Unis) et l'acquisition d'une expérience professionnelle précise, je dois dire que ce qui me tenait le plus à cœur, c'étais le fait d'avoir une expérience professionnelle en rapport avec mon futur master. Le choix d'une zone géographique plutôt qu'une autre m'importait peu. J'étais prêt à aller n'importe où, pourvu que ce soit dans le secteur juridique.
Quand j'ai choisi l'Afrique, j'ai donc changé de stratégie. Au lieu d'envoyer des mails, j'ai opté pour des contacts téléphoniques. J'avaistrouvé la page jaune des cabinets d'avocats du Sénégal. Je me suis alors mis à les appeler un à un au téléphone. Après une vingtaine de coups de fil sans succès, j'avoue que j'avais commencé aussi à douter de l'efficacité de cette méthode. Mais j'ai eu la bonne idée de relancer un cabinet dont la secrétaire m'avait demandé la veille de rappeler l'avocat principal le lendemain, ayant été absent le jour de mon appel. C'est ce coup de téléphone qui a été mon coup de grâce puisque lorsque j'ai eu Maître Ibrahima Gueye, l'avocat principal, il m'a immédiatement donné son accord de principe, sous réserve de lui envoyer mon CV et une lettre de motivation, ce qui fut fait dans les minutes qui ont suivi notre entretien téléphonique. Le secrétariat du cabinet m'avait alors confirmé par mail deux jours plus tard l'acceptation de ma demande de stage.
De cette expérience, je retiens que la recherche de stage qu'elle s'étale sur une longue ou courte période, est un moment de stresse et d'angoisse. On n'est jamais loin du découragement avec l'enchainement des rejets de nos candidatures, ce qui peut affecter notre moral.
Mon principal conseil : sachez préciser ce que vous ne cherchez pas, ne vous éparpillez pas, intéressez-vous aussi aux zones géographiques moins convoitées, on y trouve parfois plus facilement que dans la zone voulue et l'accueil y est formidable. Évitez donc de ne vous concentrer que sur des pays comme Etats-Unis, Canada….
Enfin, tout dépend de votre objectif ! En tout cas, je vous souhaite bonne chance et bon courage !
Last modified 2016-04-19
15.07.2021
The results of the 2021 Graduate Employability Survey on the class of 2019 show that Sciences Po students remain very attractive to employers, with 9 out of 10 graduates in professional activity. Despite a job market facing difficulties, 82% of our 2019 graduates found their first job in less than 6 months, and nearly ¾ of them have a stable profession. There are still just as many (37%) working abroad, in 84 countries. Discover all the results of our survey!
30.08.2021
You are a student looking for information about internships or career fairs? you are an employer willing to recruit our students in jobs or an internship? Find here the list of your Sciences Po Careers
Read more news