Homepage
> Mon premier emploi chez CMA-CGM : un aboutissement après des stages variés à l'international
Mon premier emploi chez CMA-CGM : un aboutissement après des stages variés à l'international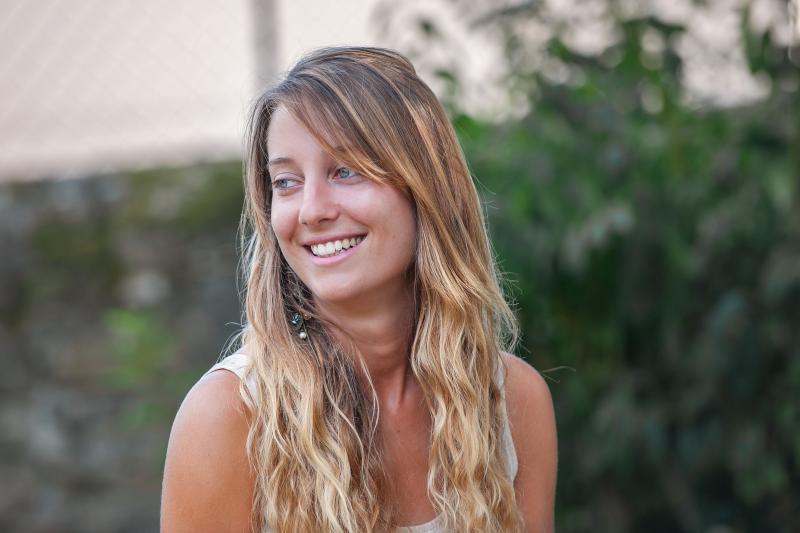 Diplômée en juin 2015 du master Marketing et Etudes, Perline est Commerciale de zone chez CMA-CGM. Focus sur une expérience poussée par les flots marins et en immersion internationale au sein du groupe mondial marseillais de transport maritime par conteneurs.
"J'ai diversifié mes expériences de stages pour développer les horizons"
Au cours de mon master Marketing & Études à Sciences Po, j'ai effectué une année de césure en stage chez L'Occitane en Provence puis chez Danone Produits Frais France. Je souhaitais avant toute autre expérience faire mes premiers pas dans des entreprises françaises à fort potentiel, au sein des départements Marketing et Merchandising qui font le lien entre les équipes commerciales et les équipes de développement produits. J'ai ensuite effectué mon stage de fin d'études en Australie dans une Agence de Communication et Relations Presse spécialisée dans la mode et les produits haut de gamme.
Le but de ces stages était pour moi de diversifier mes expériences, afin de découvrir le maximum de secteurs et de métiers pour entrer dans le monde du travail avec des horizons déjà bien développés.
Le double choix d'un ancrage régional (PACA) et d'une ambiance résolument internationale
Originaire de Barcelonnette dans les Alpes de Haute Provence, je souhaitais avant tout retourner en région PACA. CMA CGM est évidemment un acteur incontournable de la région, premier employeur de la ville de Marseille et avec une dimension internationale très forte. J'ai postulé depuis l'Australie à une offre de Commerciale de Zone, un emploi 100% bilingue pour lequel la stratégie commerciale et le relationnel avec des équipes internationales étaient particulièrement mis en avant.
Les RH m'ont rapidement contactée et ont été flexibles sur les modes de communication, me proposant un entretien téléphonique/Skype puis un entretien physique dès mon retour en France. Un mois à peine après mon atterrissage, je faisais déjà mes premiers pas dans la plus haute tour de la ville.
"Responsabilités, autonomie et relationnel ponctuent mes missions au quotidien"
En tant que Commerciale de Zone, je suis responsable commerciale des chargements en provenance d'Asie sur sept pays en Adriatique et Méditerranée de l'Est. Au contact des agents commerciaux sur place, nous définissons la politique tarifaire, assurons l'animation des ventes et le suivi des performances afin d'optimiser les revenus et le remplissage des navires.
C'est un poste très intéressant car au cœur même d'une industrie complexe, toujours en mouvement et avec des problématiques extrêmement diversifiées.
Même en tant que junior, les responsabilités confiées sont grandes, ce qui rend le job très formateur et pour lequel autonomie, rigueur, adaptabilité et sens du relationnel sont essentiels.
La dimension internationale ici est totale : nous travaillons en anglais, en contact avec les agences européennes et asiatiques, et avec de nombreux collaborateurs internationaux au sein du siège. Nous avons également l'occasion de voyager pour rendre visite à nos agences et nos clients.
J'ai aujourd'hui envie de connaitre l'industrie des transports maritimes, mais aussi de me laisser la possibilité de saisir un nouveau challenge…
A l'image de mes premières expériences, j'imagine mon avenir professionnel comme rempli de découvertes et de nouveaux challenges.
J'ai encore énormément de choses à découvrir et à apprendre, dans cette industrie d'abord, mais également ailleurs et dans le monde.
Actuellement poussée par les flots marins auprès des supers équipes de la direction des lignes Asie-Méditerranée au siège de CMA CGM, je vais de l'avant et me laisse bien sûr toutes les portes ouvertes pour envisager ce que l'avenir me réserve.
En savoir plus
consulter la fiche entreprise et les offres à pourvoir chez CMA-CGM
Last modified 2016-06-01
15.07.2021
The results of the 2021 Graduate Employability Survey on the class of 2019 show that Sciences Po students remain very attractive to employers, with 9 out of 10 graduates in professional activity. Despite a job market facing difficulties, 82% of our 2019 graduates found their first job in less than 6 months, and nearly ¾ of them have a stable profession. There are still just as many (37%) working abroad, in 84 countries. Discover all the results of our survey!
30.08.2021
You are a student looking for information about internships or career fairs? you are an employer willing to recruit our students in jobs or an internship? Find here the list of your Sciences Po Careers
Read more news