Homepage
> WHAT'S IT LIKE TO STUDY ON THE MEDITERRANEAN COAST?
WHAT'S IT LIKE TO STUDY ON THE MEDITERRANEAN COAST?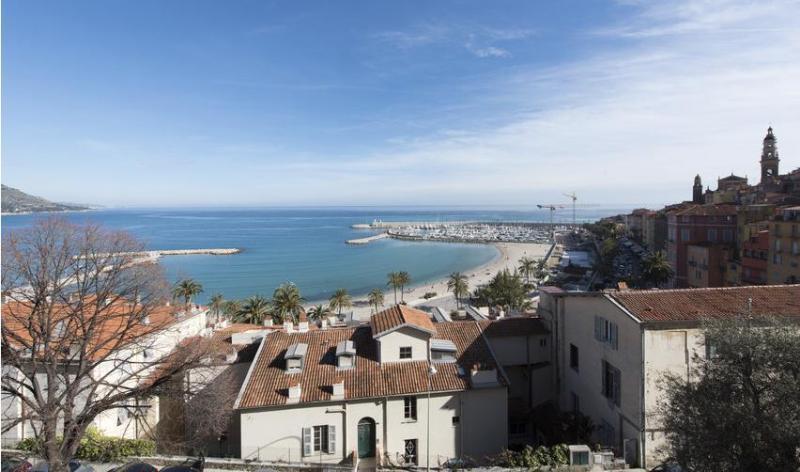 Located by the Mediterranean Sea, near the Italian border, the Menton campus is home to Sciences Po's Middle Eastern and Mediterranean undergraduate programme. Students spend their first two undergraduate years in Menton and then go on a year abroad to complete an internship or studying at one of Sciences Po's 470 partner universities.
See photos of the Menton Campus
SOCIAL SCIENCES FROM AN INTERNATIONAL PERSPECTIVE
The Middle Eastern and Mediterranean programme consists of a multidisciplinary core curriculum in the social sciences (economics, law, history, sociology, political science) with a focus on the political, economic and social issues in Mediterranean countries, the Middle East and the Gulf.
Courses are delivered in French, Arabic and English, and students also take additional foreign language classes in English, Arabic, or French as a second language. For complete beginners in French and Arabic, the Menton campus offers intensive courses to start learning these languages.
Doubles diplômes internationaux
The Menton campus offers dual-Bachelor's degrees, where students spend two years in Menton followed by two years at a foreign university. These students obtain two bachelors: one from Sciences Po and one from the other university.
Students spending their two first undergraduate years in Menton can choose from several prestigious dual-Bachelor's programmes, with Columbia University (New York, USA), the University of California Berkeley (USA), the University of Hong Kong (China), the National University of Singapore, the University of British Columbia (Vancouver, Canada), University College London (United Kingdom), or the University of Sydney (Australia).
Crédits ©Martin Argyroglo / Sciences Po
Last modified 2016-06-14
04.09.2023
If you are looking for interns or future employees, our guide 'Recruit at Sciences Po' will provide the relevant information about our students, the careers we train them for and how to leverage this great pool of talent to meet your recruitment needs.
06.09.2023
Launched by two graduates (class of 2020) from Law School : Agnès de Fortanier (Master in Economic Law) and Thomas Harbor (dual degree Sciences Po HEC), What's up EU is a newsletter putting together a concise, well-documented, and informative weekly wrap-up of the news that matters at a continental scale — from a European perspective. Sciences Po Careers interviewed Augustin Bourleaud, in charge of its edition, who is currently a double master's degree student between Sciences Po and the London School of Economics.
Read more news