PRIDE AND EMOTION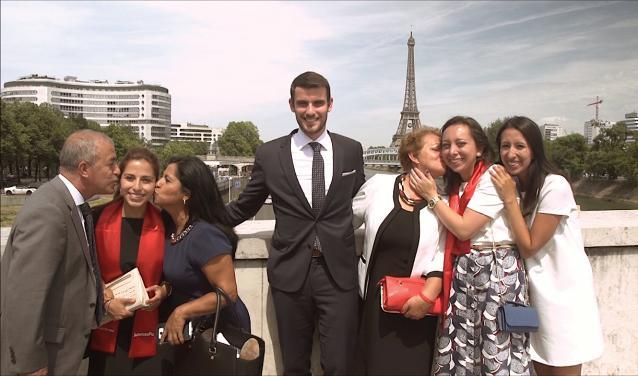 On 9 and 10 July, parents from all over the world came to Paris to celebrate their son's or daughter's graduation.
For parents no less than for graduates, the graduation ceremony often marks the end of an era. The next stage will see their sons and daughters leave the nest for good to embark on whichever career they choose from the limitless possibilities now open to them.
On graduation day, parents look back at the years gone by, recall the path their children have followed, and reflect on how they have blossomed during their studies.
For the Sciences Po faculty and staff, graduation day is the opportunity to bid graduates farewell, and also to thank the parents for having entrusted Sciences Po with their children
Photo: Des diplômés de Sciences Po avec leurs parents
Crédits Fabien Loire
Last modified 2016-07-22
21.08.2019
The 2019 Graduate Employability Survey asked the Class of 2017 what they were up to now. Their responses indicated that Sciences Po graduates are entering the job market even more quickly than in previous years, with 87% landing a job less than 6 months after graduating (compared to 83.6% for the Class of 2016).
25.09.2019
On Friday 27 september 2019 from 10am to 5pm, the Sciences Po Careers Fair will gather at Porte de Versailles more than 100 participants (amongst which companies, public administrations, international organisations...) willing to recruit our students and graduates in a wide range of industries and activities.
Read more news