Homepage
> Charline Avenel partage "8 conseils pour s'affirmer à la rentrée" sur Elle.fr
Charline Avenel partage "8 conseils pour s'affirmer à la rentrée" sur Elle.fr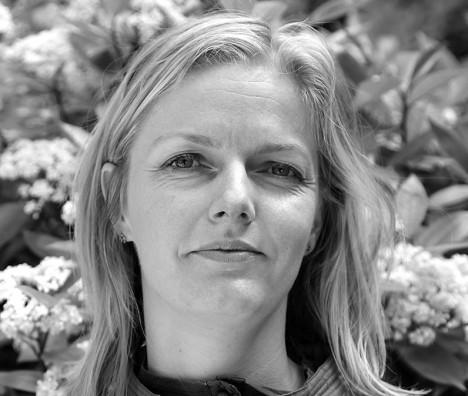 Les hautes sphères et les univers très masculins, elle connaît. Diplômée de Sciences Po et de l'ENA, Charline Avenel, 38 ans, est passée à la direction du budget (ministère des Finances) et dans des cabinets ministériels, avant de devenir Secrétaire générale de Sciences Po, en 2013. Son credo pour trouver son équilibre : assumer ! Découvrez ses conseils de dirigeante pour bien aborder la rentrée.
HALTE AUX INHIBITIONS !
« Se dévaloriser, se dire que l'on n'est pas capable de telle ou telle chose, cela vous arrive aussi ? Pour moi, par exemple, la prise de parole en public devant cent personnes ou plus, c'est difficile. J'ai fait Sciences Po à un moment où on ne formait pas encore à ces compétences. Mais il n'est jamais trop tard ! Alors je m'entraîne, je me forme, je ne lâche pas. Il faut que la voix des femmes soit entendue ! »
SE FIXER DES OBJECTIFS
« J'ai déjà écrit ma to do list pour la rentrée. Cela me permet d'être très au clair sur les chantiers à venir, à la fois sur le plan professionnel et personnel. Je fonctionne beaucoup comme cela : quand je suis arrivée à Sciences Po, je me suis fixé des objectifs sur trois ans, que j'ai partagés avec mon boss, Frédéric Mion. Trois ans après, je les ai tous atteints ! »
ET OSER DIRE QU'ON LES A ATTEINTS !
« Il ne s'agit pas de faire de la gonflette, surtout pas, mais d'oser signifier à ses responsables que l'on a réussi à atteindre ses objectifs. Ça se pratique au quotidien. Il m'arrive par exemple d'envoyer un mail pour remercier les équipes, et de mettre mon boss en copie. C'est gratifiant pour tout le monde. Et cela permet d'y voir clair sur ses réalisations, et donc de se désinhiber au moment de demander augmentation ou promotion. »
DÉVELOPPER SON RÉSEAU
« Comme beaucoup de femmes, je suis surengagée dans mes dossiers, je travaille beaucoup, mais je ne m'aère pas beaucoup la tête. Parmi mes objectifs de la rentrée, je voudrais donc sortir un peu de mes dossiers pour soigner mon réseau, aller dans des universités étrangères pour me nourrir... C'est important pour prendre de la hauteur, mais c'est aussi une bonne façon d'anticiper son avenir. »
Lire la suite de l'article* sur Elle.fr
*Article Publié le 5 septembre 2016 à 17h37 sur Elle.fr
Dans le cadre du Cycle "carrières de femmes" proposé au 1er trimestre par le Service carrières, Charline Avenel animera une conférence sur l'ambition et les carrières au féminin. Plus d'informations à venir très prochainement
Last modified 2016-09-07
15.07.2021
The results of the 2021 Graduate Employability Survey on the class of 2019 show that Sciences Po students remain very attractive to employers, with 9 out of 10 graduates in professional activity. Despite a job market facing difficulties, 82% of our 2019 graduates found their first job in less than 6 months, and nearly ¾ of them have a stable profession. There are still just as many (37%) working abroad, in 84 countries. Discover all the results of our survey!
30.08.2021
You are a student looking for information about internships or career fairs? you are an employer willing to recruit our students in jobs or an internship? Find here the list of your Sciences Po Careers
Read more news