Homepage
> Nos étudiantes ont du talent !
Nos étudiantes ont du talent !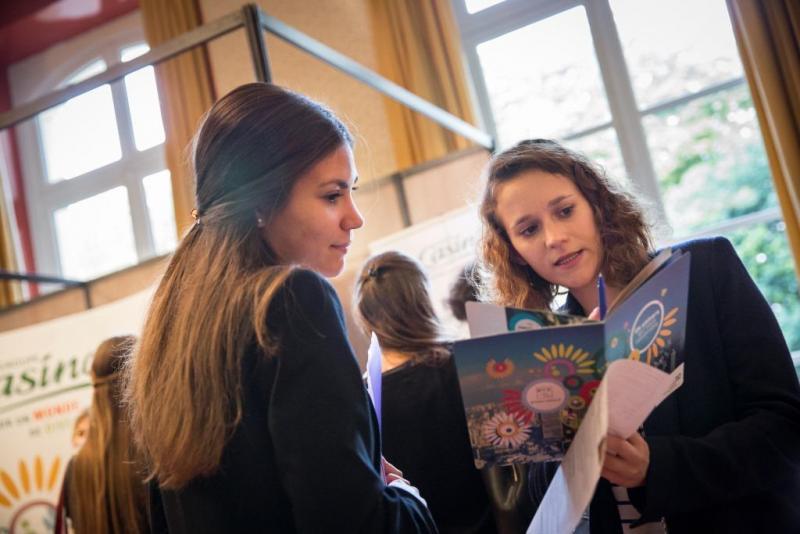 Créé au sein de l'association Women Work Sciences Po, Sciences Po Women In Business est un club inter-masters visant à promouvoir l'insertion et le développement professionnel des étudiantes de Sciences Po à travers l'accroissement des liens entre ancien(ne)s et actuel(le)s étudiant(e)s de Sciences Po. En 2016, l'association inter-masters Women in Business à Sciences Po a créé un nouveau programme d'externship dans le but de promouvoir l'insertion et le développement professionnel des étudiantes de Sciences Po.
Appréhender le quotidien d'une cadre expérimentée

L'initiative Women in Business permet d'échanger autour des problématiques des femmes dans leur sphère professionnelle, d'établir un premier contact avec le monde de l'entreprise et de se projeter professionnellement tout en élargissant son réseau. Il donne l'opportunité à des étudiantes de suivre pendant trois à cinq jours une professionnelle dans son quotidien.

Un programme inédit en France

Une dizaine d'entreprises ont été démarchées par l'équipe en charge du programme externship, à l'occasion de conférences ou lors du Forum Sciences Po Entreprises.

Avec le Service carrières de Sciences Po, nous avons travaillé à un cadre juridique approprié et mis en place une convention de stage spécifique et adaptée au programme afin de convaincre les entreprises. L'association s'est ensuite rapprochée des départements de Ressources Humaines et de Diversité afin d'obtenir des réunions introductives chez les partenaires potentiels.

"Découvrir un nouveau métier, renforcer son réseau et s'ouvrir à de nouvelles rencontres, tout cela dans un cadre privilégié et ouvert, tel est l'esprit véritable de notre programme d'externship"
Amélie, étudiante au sein du master Finance et Stratégie en charge du programme.
« Inside » PwC et Natixis Asset Management ont accepté d'organiser un projet externship en février et mars 2016
Avec PwC, l'un des leaders mondiaux de l'audit et du conseil, nous avons mis en place un programme qui privilégie la relation étudiante avec Senior Manager ou Associée femme de PwC. Natixis Asset Management (NAM) a privilégié un programme qui se rapprochait davantage du format Spring internship des banques anglo-saxonnes, axé sur la découverte de nouveaux métiers liés à la finance. Dix étudiantes de Sciences Po ont pu ainsi découvrir pendant trois jours tous les départements de NAM afin d'avoir une vue d'ensemble de l'Asset Management et pouvoir préciser leurs orientations professionnelles.
Suite au succès du programme d'externship, les deux entreprises PwC et Natixis Asset Management ont exprimé leur souhait de réitérer ce type d'initiative et, plus généralement, d'organiser d'autres évènements avec l'association Women In Business.
Entre-temps, de nouvelles entreprises se sont manifestées pour créer des programmes similaires avec les étudiantes de Sciences Po.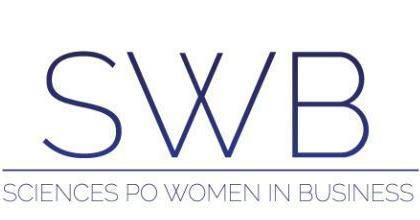 Elles témoignent..
« Être plongée le temps d'une semaine au cœur de PwC a comblé toutes mes attentes et ma curiosité. Je cherchais à connaître un plus grand nombre de métiers que ceux que j'envisageais. Grâce au programme externship, j'ai pu trouver différentes inspirations et comprendre en même temps l'écosystème de l'entreprise. Les échanges avec ma mentor ont largement dépassé le simple objet de PwC et se sont avérés très enrichissants sur le plan personnel» Claudia, étudiante du double diplôme Sciences Po-HEC qui a participé au programme.
« Je ne pensais pas en apprendre autant sur les différents métiers de l'asset management lors de mon externship chez NAM : J'ai pu mettre en application les notions vues lors de mes cours de finance tout en rencontrant de nombreux professionnels passionnants et passionnés »
« Ce programme conçu sur mesure nous a permis de découvrir de nombreux départements de la recherche crédit à la communication financière que je ne connaissais pas jusqu'alors »
Louise, étudiante collège universitair
en savoir plus
Last modified 2016-10-18
15.07.2021
The results of the 2021 Graduate Employability Survey on the class of 2019 show that Sciences Po students remain very attractive to employers, with 9 out of 10 graduates in professional activity. Despite a job market facing difficulties, 82% of our 2019 graduates found their first job in less than 6 months, and nearly ¾ of them have a stable profession. There are still just as many (37%) working abroad, in 84 countries. Discover all the results of our survey!
30.08.2021
You are a student looking for information about internships or career fairs? you are an employer willing to recruit our students in jobs or an internship? Find here the list of your Sciences Po Careers
Read more news