Homepage
> The European Forum of Internships in Brussels: reactions to the event
The European Forum of Internships in Brussels: reactions to the event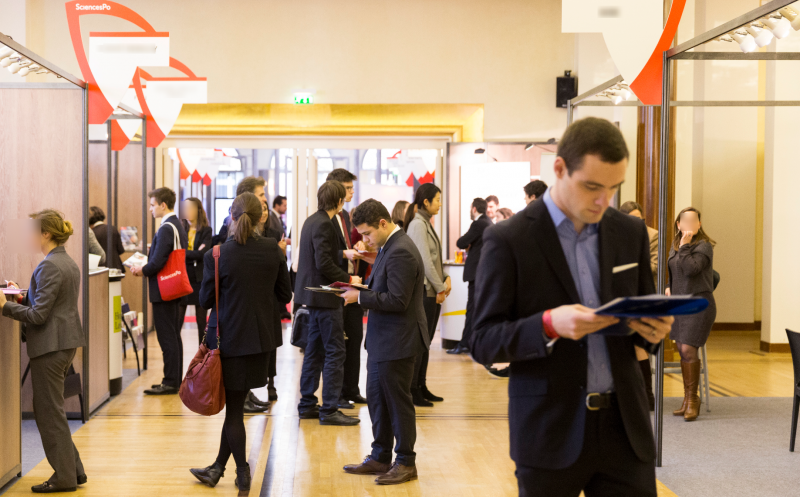 Meet the recruiters, find an internship and make your first professional steps in the European Affairs' sector. These are the objectives which bring together students and recruiters for the European Forum of Internships which takes place annually in Brussels, jointly organized by Sciences Po, LSE (London School of Economics), and the College of Europe.
Friday 24th of March, nearly 150 students and 25 organisations (lobbying cabinets, professional federations, European institutions and international organisations) gathered in Brussels for the European Forum of Internships. We met the students looking for an internship or a first job as administrator, parliamentary attaché, project officer, analyst, junior consultant or lawyer, as well as the recruiters.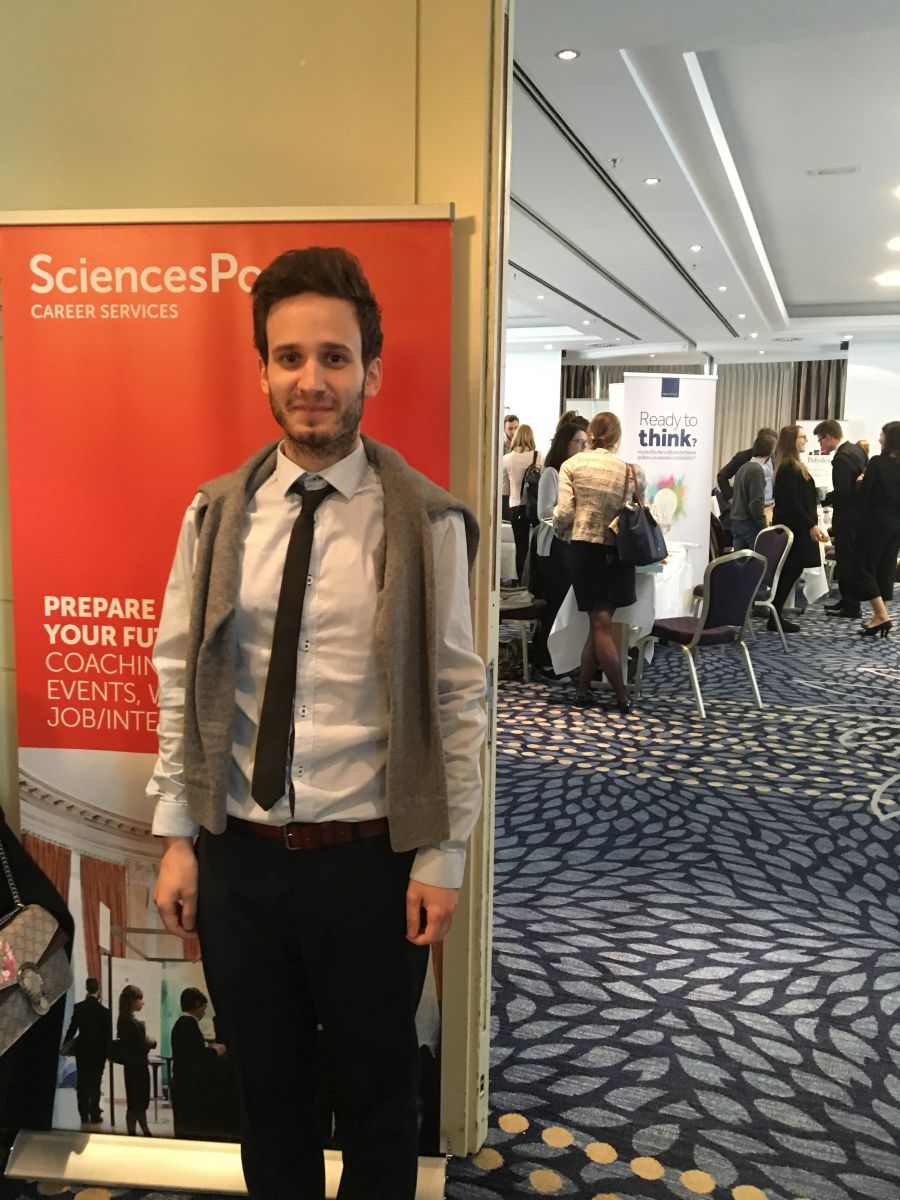 Daniel Robert Furle, 26 years old - PSIA (School of International Affairs) - Sciences Po Master in International Public Management
"I hope to work in the sector of European Public Affairs. I would like to find an internship in lobbying this summer or next semester, ideally at Weber Shandwick or APCO worldwide. These are private companies which lobby public institutions – although lobbying generally has a negative connotation, it is a essential to defend the interests of governments and local authorities."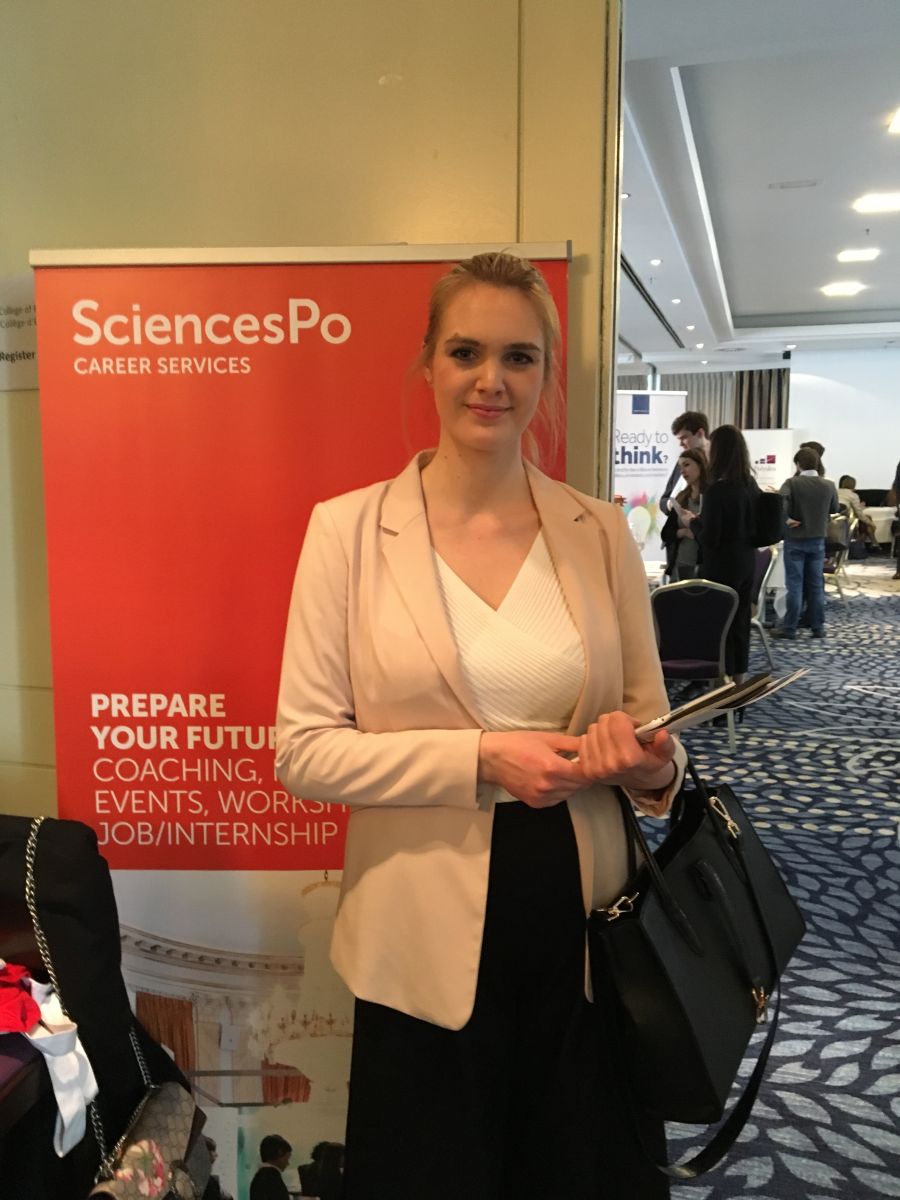 Diana Kimmer, 23 years old - PSIA Double diploma with the University of Columbia International & Public Affairs - SIPA
"I'm looking for an internship with an international perspective and in which I can use the languages I've been studying at Sciences Po, in particular Chinese and Japanese which I learned at the Havre Campus. My master's program allows me to develop theory supported by statistics. Facts are not only thought but also proven. Everything is very concrete, such as the example of women's salaries, which is lower then men's. Conclusions are more easily reached this way and it helps the decision-making process".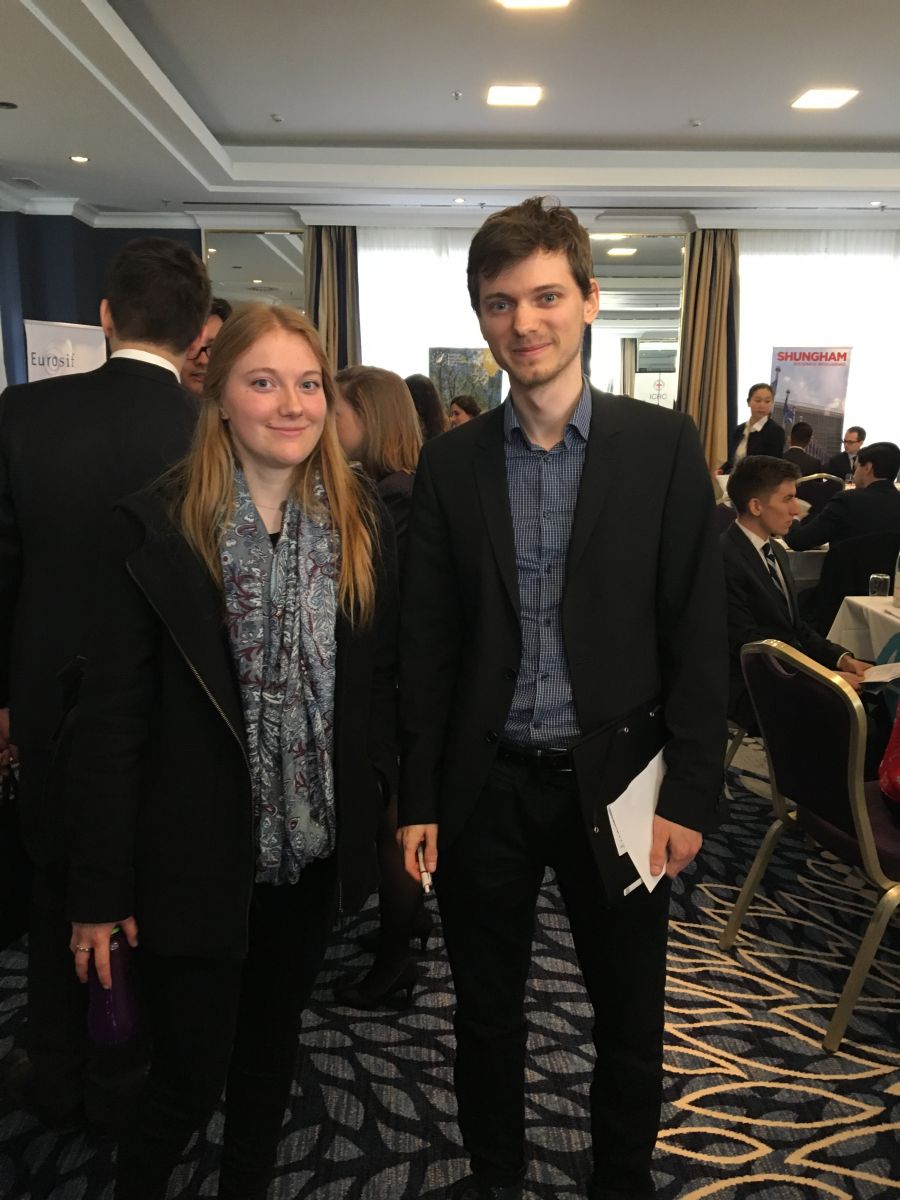 Camille, 23 years old and Moritz, 25 years old - Public Affairs School – Double Diploma - Freie Universität in Berlin
"This Forum offers a real opportunity to meet recruiters. It is important to give them your CV and to tell them you will call them back next week. It helps to separate you from other candidates. To be in Brussels is a true opportunity because you can see where it is possible to work with European institutions and which companies allow to get closer to these institutions. Working with FTI consulting or in European journalism with Politic is part of our goals."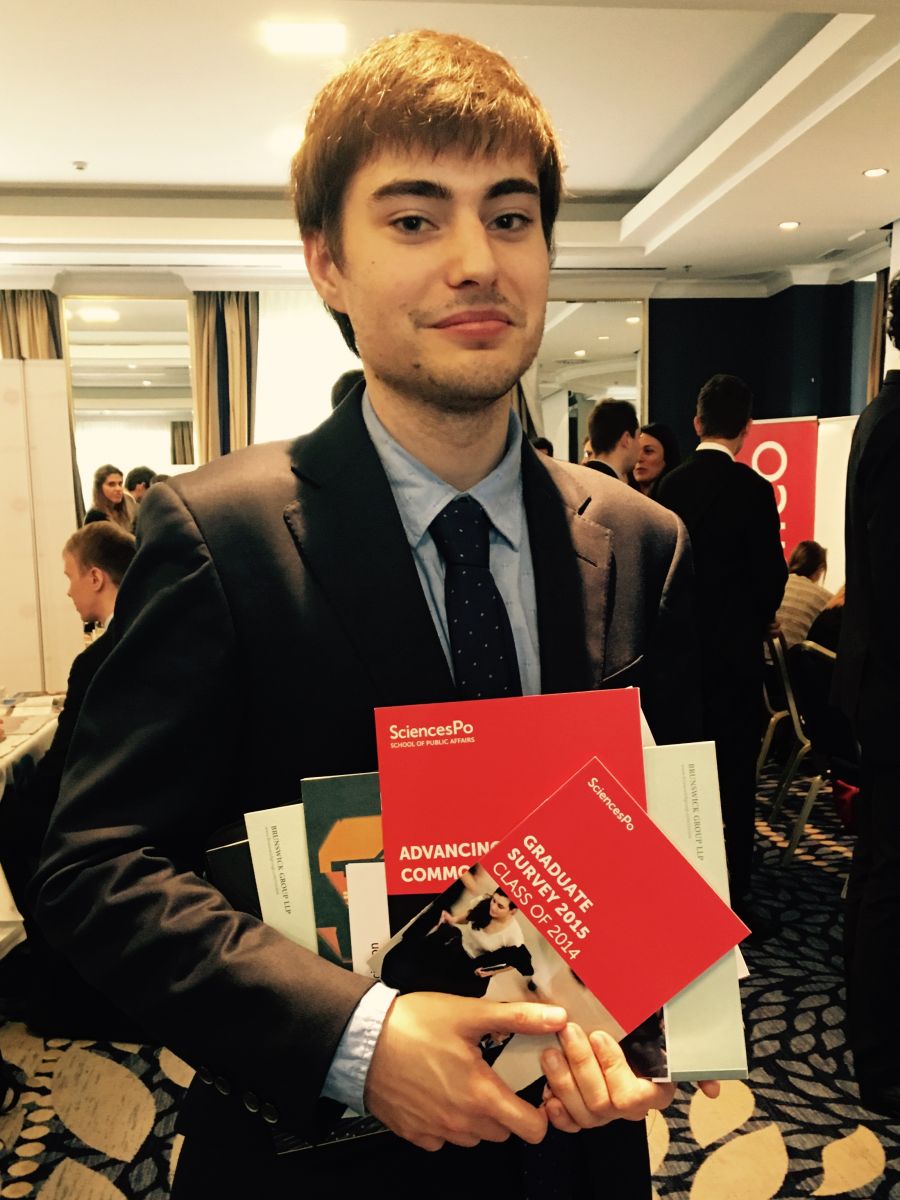 Alexis Chalopin, 28 years old - School of Public Affairs - Double Diploma with the London School of Economics
"I've worked as an intern at the European Parliament, here in Brussels. I'm going to the Forum to meet different companies and consider career prospects. Brussels bridges the gap between the public and the private sectors. This is the place where you can best understand how the institutions function. Ideally, I would like to work for Brunswick which offers possibilities in international mobility"
RECRUITERS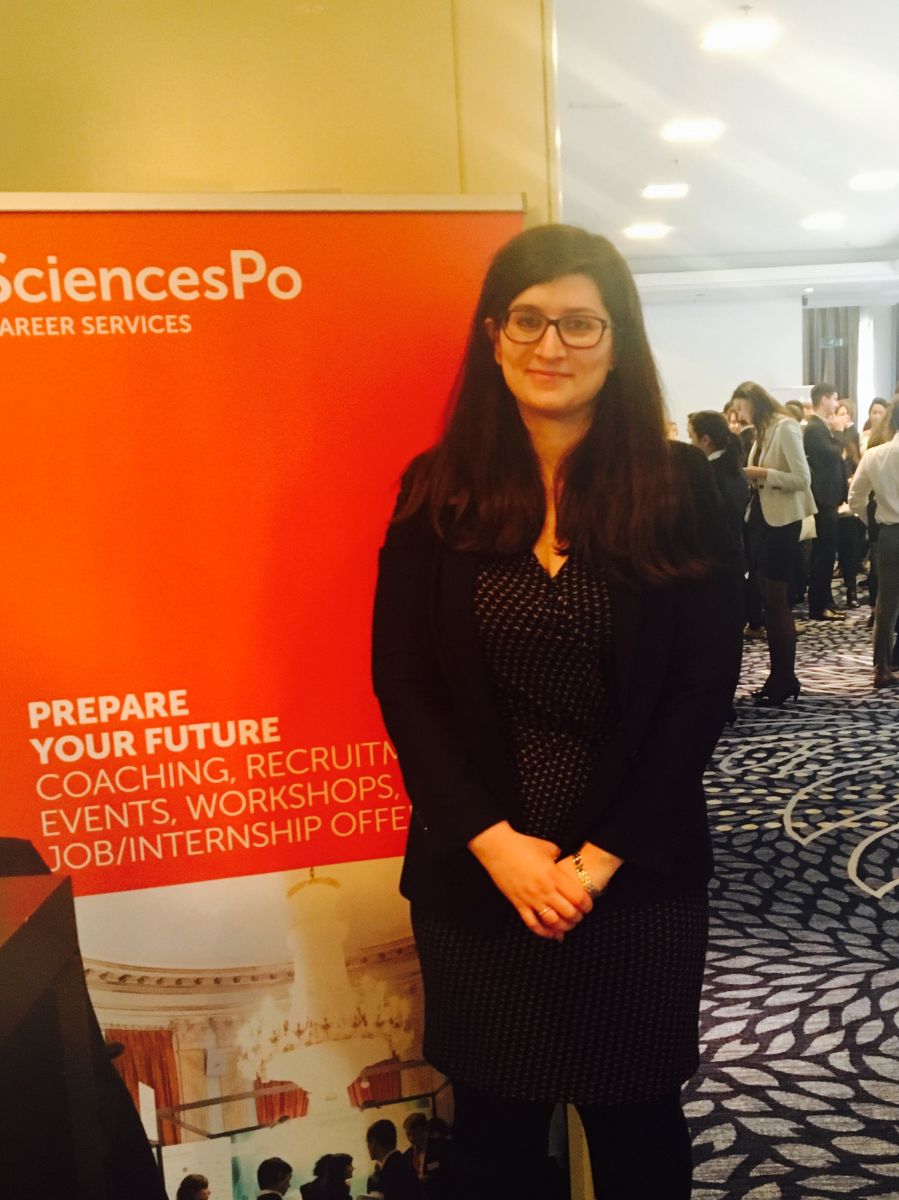 Ana Maria Nia
,
acumen public affairs
-
Account manager
"As a former Sciences Po student at the School of Public Affairs in European Affairs, I know the school's graduates perfectly understand the European institutions' functioning and the decision-making process. That is exactly what Acumen is looking for: people who understand the appropriate time to contact political figures in order to improve draft legislation. With their assimilation and comprehension skills, Sciences Po's young graduates know how to research subjects in depth, understand the data, and find adequate solutions to the issues raised."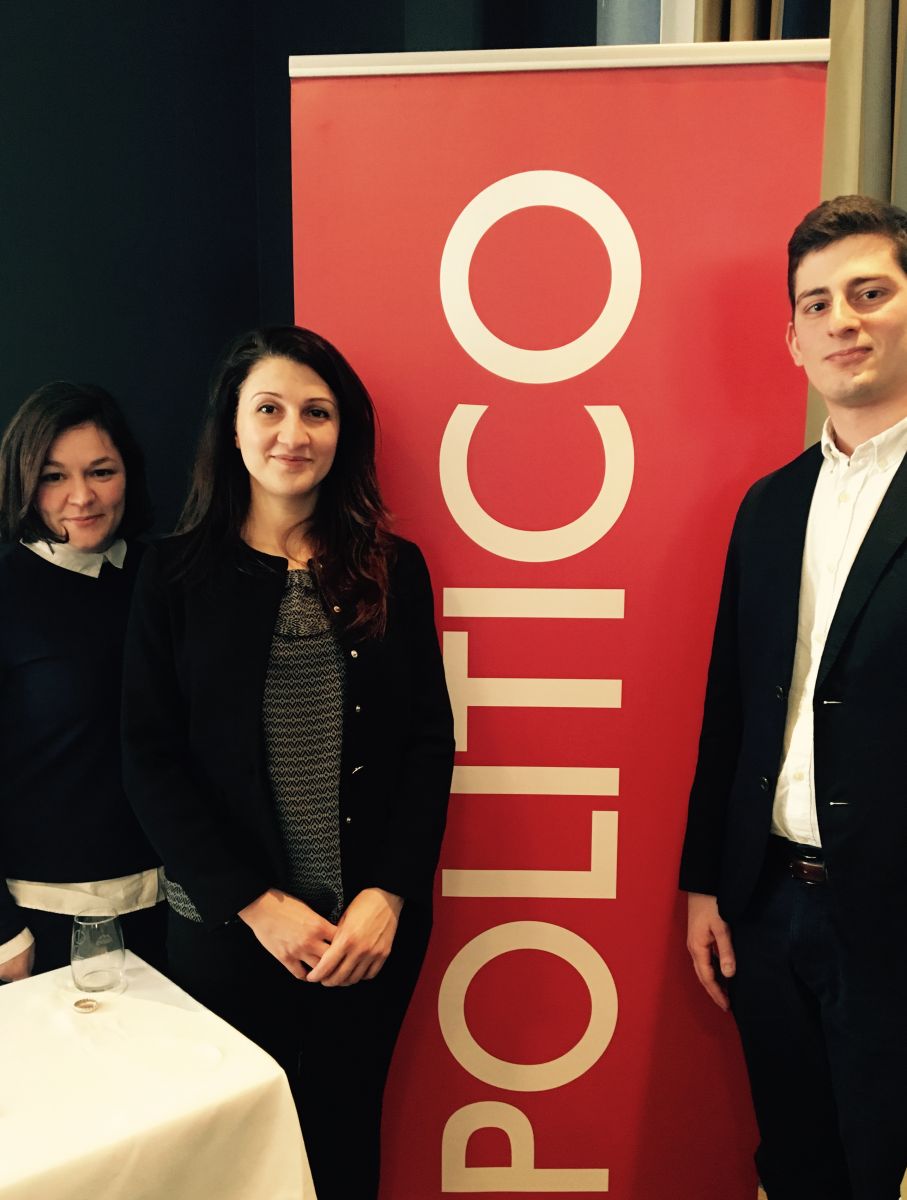 Annabelle Cheney, Politico - Manager RH
"Politico is a recent European journal, born in April 2015. We cover all political and European affairs' matters, with a large field of action: transportation, health and financial services. The Forum interests us as it allows us to make our recruiter brand known to the students. We are looking for students passionate about politics, like us. For example, students from the School of Journalism – but also students specializing in project management, specifically for when we bring journalistic ideas to life with the presence of experts on the subject."
Last modified 2017-03-31