Homepage
> "Recruter à Sciences Po" : un nouveau guide pour les employeurs
"Recruter à Sciences Po" : un nouveau guide pour les employeurs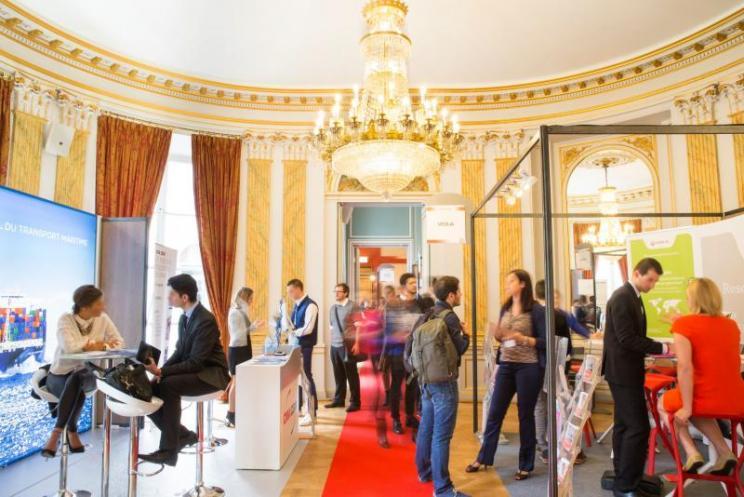 Nouvel outil pour les employeurs, la 1ère édition du guide "Recruter à Sciences Po" condense en 38 pages toutes les informations et contacts utiles pour recruter en stage, en apprentissage ou en 1er emploi nos étudiants et jeunes diplômés.
Suite aux dernières évolutions de Sciences Po, ce guide :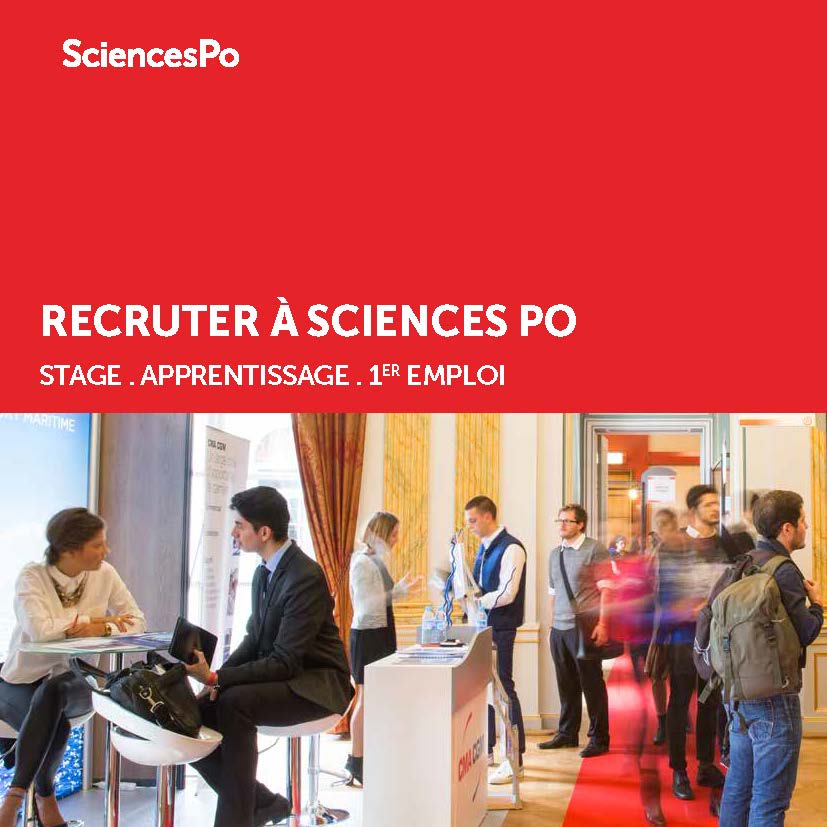 -> décrit l'offre de formation de Sciences Po du 1er au 3è cycle
-> informe les professionnels des spécificités et débouchés de nos 7 écoles, leurs calendriers des stages et apprentissages
-> liste l'ensemble des actions qui peuvent être menées pour développer la visibilité de votre marque employeur à Sciences Po : forums de recrutement, rencontres métiers, présentations d'entreprises, développement de partenariats, recrutement ...
Contact : Audrey Schuler, Responsable information et communication Sciences Po Carrières
Crédit photo
Stand CMA CGM au Forum Sciences Po Entreprises 2016 à la Maison de la Chimie
Sciences Po @Claire-Lise Havet
2018-04-10
20.11.2018
Alice Koskas graduated from the Master of Finance and Strategy (School of Management and Innovation) in 2009 and is now Merchandising director for fashion accessories at Hermès. During her third year abroad studying at Fudan University in China, she encountered the world of art and design. From there, driven by both Sciences Po's values and her taste for art, crafts and commerce, it was only natural that she should join Hermès, where the corporate culture is focused on people, creativity and freedom of initiative.
29.01.2019
In 2018, out of 25 internships offered worldwide for their Summer programme, 15 Sciences Po students had the great opportunity to travel the world and work for the WFP. In January 2019, a new WFP Summer internship programme is launched: will you be part of it?
Read more news