Who are our 2018 graduates?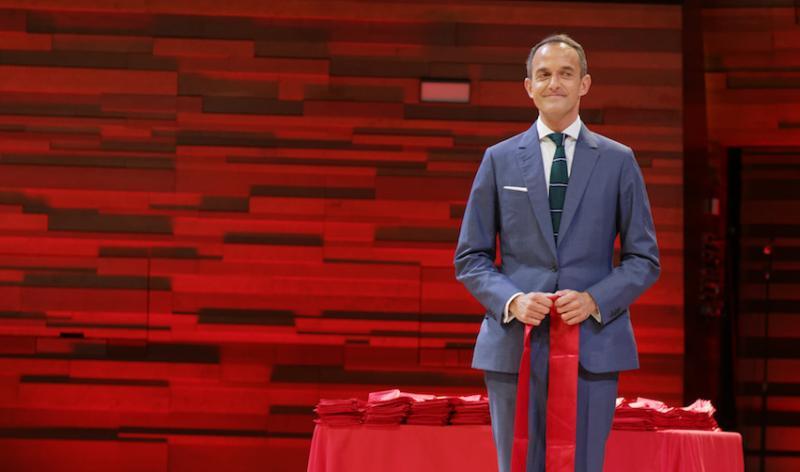 Bright and committed students. Promising futures. Prestigious guests and inspiring speeches. Parents brimming with pride. For the closing of this academic year, the Sciences Po graduation ceremony will gather on Friday, 29th of June and Saturday, 30th of June 2018, nearly 2,400 graduates and their guests at the grand auditorium of the Maison de la Radio in Paris. So who are the graduates of the Class of 2018?
2,394 Graduating Students
From 7 Schools and 40 specialisations within different Master's programmes
Nearly 300 are part of a Dual Degree programme (French and International)
1,000 are international students and represent 95 different nationalities
58% of the 2018 graduates are women
4 Ceremonies
As in 2017, no less than four graduation ceremonies will be held in the grand auditorium of Radio France. What we can expect: many inspiring speeches from graduates, our Director Frédéric Mion, Cornelia Woll, Director of Studies and Academic Affairs, and a multitude of guests of honor who embody our values and educational philosophy. But suspense: their names will only be revealed at the very last moment! Here is the programme for these two exceptional days:
Read more on www.sciencespo.fr
Photo: Director Frédéric Mion
Credits: Sciences Po
Last modified 2018-07-05
15.07.2021
The results of the 2021 Graduate Employability Survey on the class of 2019 show that Sciences Po students remain very attractive to employers, with 9 out of 10 graduates in professional activity. Despite a job market facing difficulties, 82% of our 2019 graduates found their first job in less than 6 months, and nearly ¾ of them have a stable profession. There are still just as many (37%) working abroad, in 84 countries. Discover all the results of our survey!
30.08.2021
You are a student looking for information about internships or career fairs? you are an employer willing to recruit our students in jobs or an internship? Find here the list of your Sciences Po Careers
Read more news