Build your career plan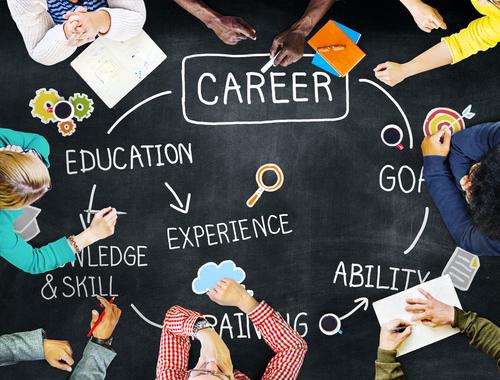 You are not sure what line of work you want to go into? You will be looking for an internship or job soon but don't know where to start? You feel a bit overwhelmed by the task that lies ahead? Your first step should be to develop a career plan.
WHY A CAREER PLAN?
A career plan is a roadmap that will help you identify the career that suits you best and work methodically towards getting there.To develop an effective career plan, you first need to take stock of your educational background, professional experience and interests, and work out which sectors you want to target. Then you will be able to explore different options on the job market.
Once you have established your objective, you will be better prepared to choose a Master's programme or specialisation courses. You will also be able to target the employers that interest you, the most useful internships and the non-professional experiences to attain that objective.
1. COMPLETE A SELF-ASSESSMENT
Describe yourself
For your career plan, it is important to think about:
Your fundamental values
i.e. the values that guide you, that are essential to your equilibrium and personal and professional fulfilment.
E.g.: professional success, family, usefulness, solidarity, creativity, independence, team spirit, security, stability, adventure, etc.
Your strengths / weaknesses
Draw on feedback from your friends and family, or from employers (internship evaluation form) and faculty.
See the list of positive / negative qualities
Inventory your competencies
This step involves listing your aptitudes and taking stock of all you have learned through your experiences in:
education: courses, team projects, study trips, etc.
employment: internships, student jobs, etc.
personal interests: clubs, volunteer work, etc.
List your professional goals, interests and aspirations
This step calls for you to envisage your professional future:
Where will you be in two years, five years or 20 years?
Taking a long-term perspective allows you to set intermediate objectives.
E.g.: Do you want to become a diplomat? Plan to do an internship at an embassy.
Do you want to work in the public, private or non-profit sector?
Work environments, values and roles vary from one sector to another.
What industries interest you and why?
Example: Banking & Finance / Audit & Consulting / Public Administration / Heavy Industry, Transport, Energy, Environment / Publishing, Media, Communication / Luxury Retail / Culture, etc.
Where would you like to work?
- In which country?
- In a big city? A rural environment?
How would you like to work?
- Do you envisage an active or sedentary job? With travel or without?
- Would you rather work alone or in a team?
- Would you be willing to work long hours, including evenings and weekends?
What size organisation would suit you best?
- Startup, SME or large company?
- Head office of an international organisation or a local branch?
What type of role would you like?
- Advising local authorities on their digital transformation?
- Running a humanitarian/development programme?
- Helping develop a startup?
Tip: get inspiration from roles described in current and past job listings
How much do you hope to earn?
Pay levels can vary between industries. What standard of living do you aspire to? For example, the non-profit sector offers lower-paying jobs than the banking/finance/insurance sector.
See List your professional goals, interests and aspirations
2. Analyse the market
You are now ready to move on to the next stage: Research your market (coming soon)
3. do a summary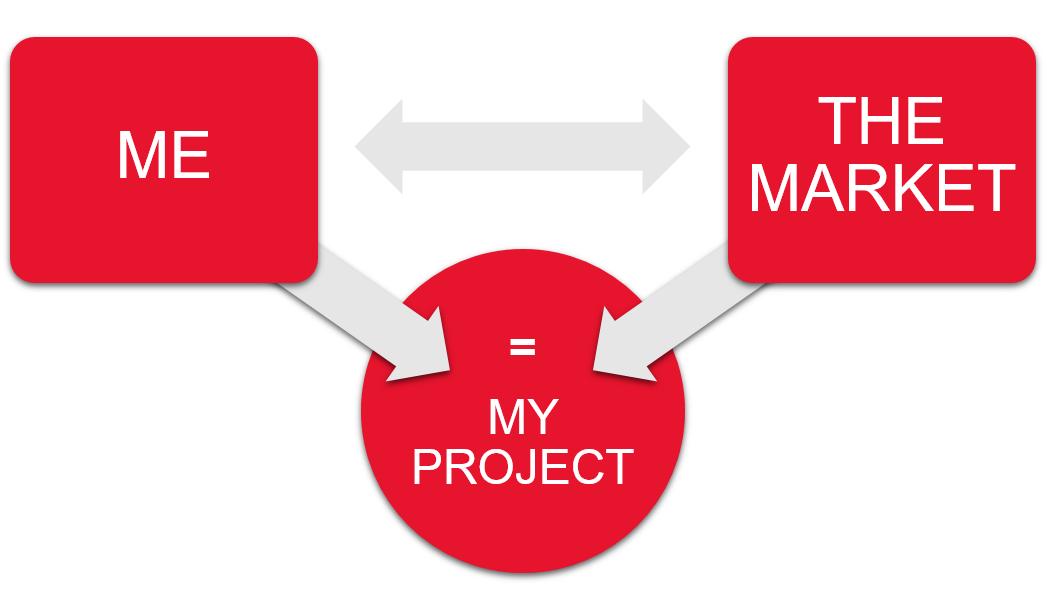 You have reviewed your goals, needs, interests and skills, and analysed the market or markets that seem to suit and/or attract you. Now it is time to compare the results so you can identify concrete leads to explore for your internship or job search.
You can use the summary table to identify the roles and sectors that suit your aspirations, and then begin to search actively for an internship or job.
> See the Summary table (coming soon)
to learn more
Work on your job search methodology
Do a job survey
Last modified 2020-08-17
27.01.2023
If you are looking for interns or future employees, our guide 'Recruit at Sciences Po' will provide the relevant information about our students, the careers we train them for and how to leverage this great pool of talent to meet your recruitment needs.
20.12.2022
On Friday, September 29, the Careers Fair was held for the first time on Sciences Po's 1 Saint Thomas Campus. More than 1,000 Sciences Po students and graduates attended the event where they met with over 70 different employers to discuss internships, apprenticeships and job opportunities.
Read more news