Homepage
> Pour un réveil écologique : quand les étudiants s'engagent
Pour un réveil écologique : quand les étudiants s'engagent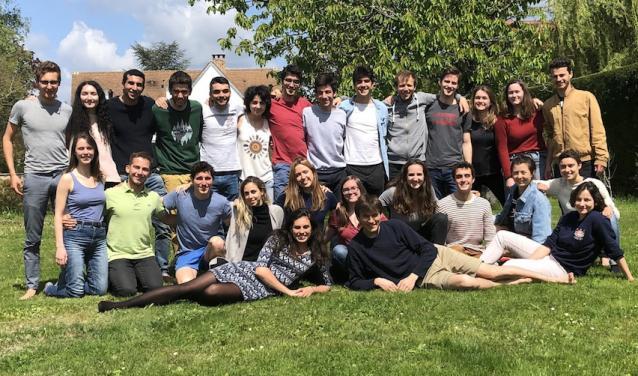 Lancé en septembre 2018, le Manifeste Étudiant pour un Réveil Écologique a été signé par près de 30 000 étudiants provenant de plus de 400 établissements d'enseignement supérieur en France. Le collectif "Pour un réveil écologique" s'est constitué pour prolonger cette dynamique et inscrire ce besoin d'agir dans les faits. Membres de l'équipe permanente, Théo Miloche et Claire Egnell, tous deux étudiants en master à Sciences Po, expliquent pourquoi ils se sont engagés, et ce qu'ils ont accompli.
Claire Egnell, membre de l'équipe depuis le lancement, est élève de l'École normale supérieure (ENS-Ulm) et étudiante à Sciences Po en master Environmental Policy à l'École des affaires internationales (PSIA). Théo Miloche, engagé dans le Manifeste depuis fin 2018, est membre de l'équipe permanente depuis début 2019. Il est étudiant en double diplôme de master Corporate and Public Management à Sciences Po et HEC.
Après un an de réflexion et d'échanges avec des entreprises, des acteurs publics, des grandes écoles, des universités et des experts, le collectif Pour un réveil écologique propose des outils concrets pour aider les étudiants à mobiliser leurs écoles et universités, mieux se former sur les questions écologiques et aider les jeunes diplômés à choisir un employeur engagé dans la transition écologique, grâce notamment au Guide anti-greenwashing.
En savoir plus
Last modified 2019-12-13
02.09.2021
Over the course of these three days, you will have the chance to meet with numerous Sciences Po students and graduates. All will be actively seeking internships (whether as a mandatory part of their master's course or for a gap year), apprenticeships, fir
15.07.2021
The results of the 2021 Graduate Employability Survey on the class of 2019 show that Sciences Po students remain very attractive to employers, with 9 out of 10 graduates in professional activity. Despite a job market facing difficulties, 82% of our 2019 graduates found their first job in less than 6 months, and nearly ¾ of them have a stable profession. There are still just as many (37%) working abroad, in 84 countries. Discover all the results of our survey!
Read more news