Homepage
> Concours juridiques : un palmarès brillant
Concours juridiques : un palmarès brillant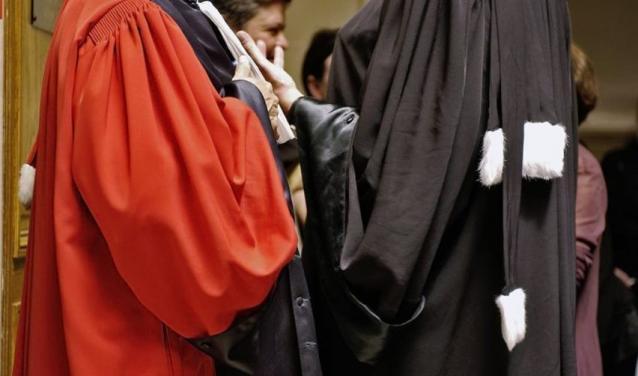 Avec un taux de 50% de réussite au concours 2019 de l'École Nationale de la Magistrature (ENM), l'École de droit de Sciences Po confirme l'excellence de ses classes préparatoires aux concours juridiques. Parmi les 160 étudiants de Sciences ayant présenté le concours, 80 ont été admis pour les 220 postes offerts cette année. 7 d'entre eux se classent même parmi les 10 premiers. Témoignages des heureux lauréats.
Une préparation complète ouverte à tous
Sur les 80 admis, 23 sont des étudiants diplômés de l'École de droit de Sciences Po. Avoir des connaissances approfondies en droit n'est en effet pas un pré-requis pour intégrer la préparation et réussir le concours. La classe préparatoire au concours d'entrée à l'ENM est ouverte, non seulement aux diplômés de Sciences Po, mais aussi à ceux d'autres établissements : Instituts d'Études Politiques, grandes écoles, et facultés de droit essentiellement.
Le succès de la classe préparatoire ENM s'appuie sur une méthode de travail qui consiste à alterner des phases de session intensive de cours, des entraînements et des phases de travail personnel permettant ainsi une progression constante de l'étudiant tout au long de l'année. Une équipe pédagogique resserrée permet en outre d'assurer une unité des méthodologies et un suivi individualisé des étudiants.
L'École de droit propose aussi une classe préparatoire aux concours de l'École Nationale Supérieure de Police (ENSP) et de l'École des Officiers de la Gendarmerie Nationale (EOGN).
En savoir plus
Last modified 2019-12-19
04.09.2023
If you are looking for interns or future employees, our guide 'Recruit at Sciences Po' will provide the relevant information about our students, the careers we train them for and how to leverage this great pool of talent to meet your recruitment needs.
06.09.2023
Launched by two graduates (class of 2020) from Law School : Agnès de Fortanier (Master in Economic Law) and Thomas Harbor (dual degree Sciences Po HEC), What's up EU is a newsletter putting together a concise, well-documented, and informative weekly wrap-up of the news that matters at a continental scale — from a European perspective. Sciences Po Careers interviewed Augustin Bourleaud, in charge of its edition, who is currently a double master's degree student between Sciences Po and the London School of Economics.
Read more news