Homepage
> Océane Evrard (promotion 2018)
Océane Evrard (promotion 2018)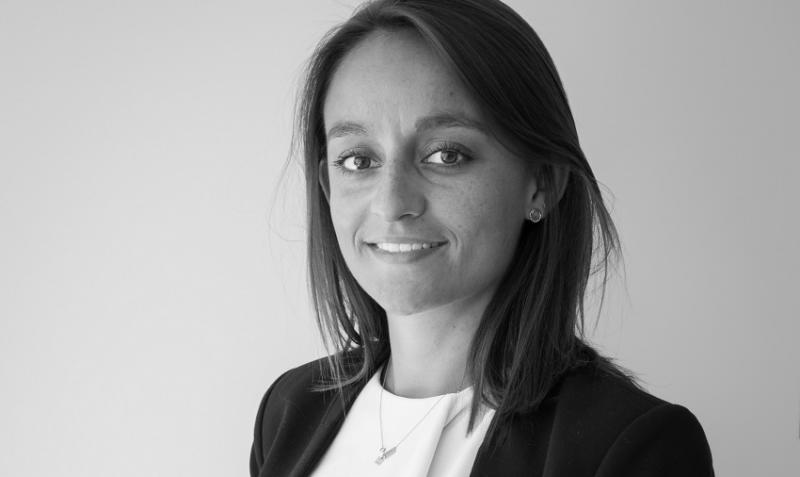 Du Double-Diplôme Sciences Po - HEC au cabinet Nordmann
Pouvez-vous décrire votre parcours universitaire et professionnel?
'ai commencé mon cursus par le collège universitaire de Sciences Po, durant lequel j'ai réalisé ma troisième année à Philadelphie. A mon retour des Etats-Unis, j'ai souhaité compléter ma formation en intégrant le double-diplôme avec HEC Paris, intitulé Corporate and Public Management. Ce double-diplôme m'a permis à la fois de poursuivre mon exploration des sciences politiques en intégrant le master Affaires publiques de Sciences Po tout en acquérant des compétences en gestion et management. Non seulement cette double formation a été très complémentaire sur le plan académique, mais a également été très enrichissante sur le plan humain : elle m'a permis de découvrir des réseaux, des cultures, des manières d'aborder le marché du travail différemment !
J'ai intégré à la fin de mon cursus un cabinet de conseil en stratégie spécialisé en santé : le cabinet Nordmann. Entrée en tant que stagiaire de fin d'études, j'y suis aujourd'hui associée.
Quelles ont été les principales étapes de la construction de votre projet professionnel ?
C'est durant mes années de master que j'ai pu identifier plusieurs de mes attraits, qui continuent aujourd'hui à guider mes choix professionnels. En premier lieu, mon goût pour le risque et l'entreprenariat que j'ai découvert en réalisant plusieurs stages en start-ups et en m'investissant activement dans certaines associations. Ensuite, mon intérêt pour le management et la gestion que j'ai pu vérifier durant ma première année de master à HEC. Et enfin, mon souhait de m'investir dans un secteur qui fait sens pour moi : la santé.
Comme beaucoup de sciences-pistes, je me suis posé de nombreuses questions durant tout mon parcours, et de plus en plus ma date de diplomation approchant … J'ai envisagé de faire du conseil dans un Big Four, de passer les concours de la fonction publique pour devenir directrice d'hôpital… jusqu'à trouver la réunion de l'ensemble de ces envies chez Nordmann. C'est grâce à un ami de promotion qui y avait effectué son stage que j'ai découvert le cabinet : il m'offrait à la fois la possibilité de participer à une aventure entrepreneuriale ambitieuse (le cabinet a été créé en 2015 et a connu une forte croissance), d'être fortement et rapidement responsabilisée (nous sommes une petite équipe et les consultants sont très rapidement sur le terrain et en front office) et d'approfondir mes connaissances dans le secteur qui m'intéresse.
Comment s'est déroulé le processus de recrutement avec le cabinet Nordmann ?
Une fois la prise de contact réalisée, le processus de recrutement chez Nordmann a été très rapide. M'étant préparée aux entretiens des cabinets de conseil en stratégie, j'ai été peu surprise par le contenu. Surtout, nous avons très vite senti avec mon recruteur un réel « fit » qui a fait pencher la balance rapidement. Si j'avais un conseil pour les jeunes diplômés, ce serait le suivant : la démonstration de vos compétences est évidemment primordiale dans un entretien de recrutement, mais n'oubliez surtout pas de prendre en compte votre ressenti et le laisser parler afin que votre recruteur sente votre enthousiasme et qu'il ait envie de travailler avec vous.
Quelles sont les principales caractéristiques de votre poste aujourd'hui ?
Ma progression chez Nordmann a été forte et rapide : après un peu plus de deux ans au sein du cabinet, je suis aujourd'hui associée au capital.
Je gère donc aujourd'hui des missions de conseil en stratégie de A à Z pour des établissements de santé : projets de développement, projets d'investissement, refonte de la gouvernance, etc. Dans ce cadre, j'encadre plusieurs juniors pour la production des livrables, je suis responsable de la qualité et je gère la relation client.
Mais mon statut d'associée me permet également de participer activement à la stratégie de la boîte : business développement, stratégie RH, fonctionnement interne, … et tant d'autres ! Aujourd'hui, je vis grâce à Nordmann l'expérience entrepreneuriale dans laquelle je n'aurais pas osé m'engager seule en sortie d'école.
Quelles ont été les contributions de votre formation à l'Ecole d'affaires publiques envers la fonction que vous occupez aujourd'hui ?
Ma formation à Sciences Po m'a beaucoup apporté : ma connaissance de la santé publique a tout d'abord été un réel atout pour m'immerger rapidement. Mais au-delà des connaissances théoriques, mon parcours à Sciences Po m'a permis de me familiariser avec la culture et le mode de fonctionnement du secteur public.
Sur le plan des compétences, ma formation m'a également donné des méthodes pour réfléchir et creuser un sujet, le mettre en perspective, gérer une charge de travail qui peut être variable, autant de compétences que j'ai pu enrichir et développer durant mon début de carrière.
Mais surtout, je dirais que Sciences Po a contribué à me forger en tant que personne : même si je ne suis pas au bout du chemin, mon école m'a appris à être proactive, à prendre des risques et surtout à rester toujours critique et en éveil intellectuel sur le monde qui m'entoure. C'est ce dont je lui suis le plus reconnaissante.
EN SAVOIR PLUS
Last modified 2020-06-08
15.07.2021
The results of the 2021 Graduate Employability Survey on the class of 2019 show that Sciences Po students remain very attractive to employers, with 9 out of 10 graduates in professional activity. Despite a job market facing difficulties, 82% of our 2019 graduates found their first job in less than 6 months, and nearly ¾ of them have a stable profession. There are still just as many (37%) working abroad, in 84 countries. Discover all the results of our survey!
30.08.2021
You are a student looking for information about internships or career fairs? you are an employer willing to recruit our students in jobs or an internship? Find here the list of your Sciences Po Careers
Read more news