Homepage
> Julien Rouvreau (promotion 2018)
Julien Rouvreau (promotion 2018)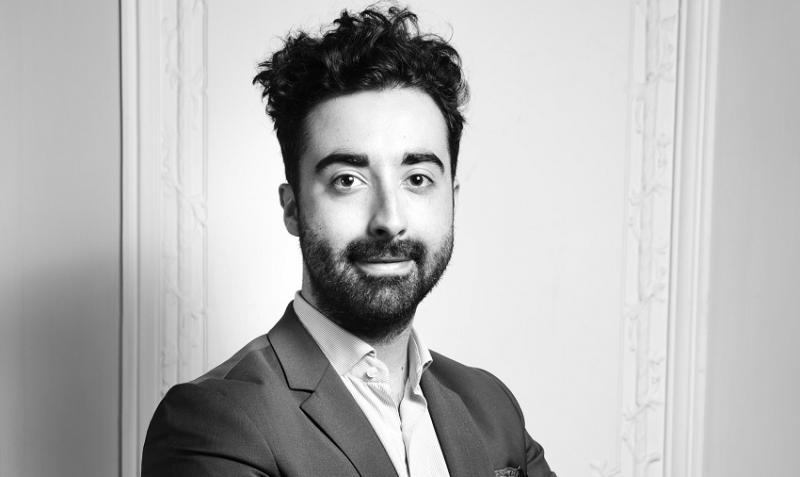 Double-Diplôme Sciences Po - LSE en affaires européennes, à YCE Partners
Pouvez-vous décrire votre parcours universitaire et professionnel ?
J'ai tout d'abord effectué la Licence de Lettres Parcours renforcé Sciences Po dispensée à l'Université de Poitiers - une formation pluridisciplinaire riche d'enseignements reposant sur les sciences sociales, la littérature, et les langues - qui m'a permis de me préparer à Sciences Po dans les meilleures conditions. Dans ce cadre, j'ai notamment eu la chance de réaliser un semestre d'études au King's College London et deux stages dans le domaine des affaires européennes, à Bruxelles. J'ai ensuite choisi d'intégrer le double-diplôme en affaires européennes proposé par Sciences Po et la London School of Economics and political science (LSE) : ceci m'a permis d'être diplômé de l'école d'affaires publiques Sciences Po et du Msc in Political Economy of Europe de la LSE. Il m'était important de développer mes connaissances des affaires publiques nationales et européennes, tout en développant mes connaissances en termes de politiques économiques, pour lesquelles j'avais un intérêt grandissant.
Après l'obtention de mes diplômes en 2018, je suis retourné au Parlement européen à Bruxelles, en tant qu'assistant parlementaire accrédité. J'ai ainsi pu mettre en pratique les deux facettes que j'avais eu à cœur de développer pendant mes études : les affaires publiques et européennes et les questions de politique économique, en suivant la commission de l'emploi et des affaires sociales.
A la fin de la précédente mandature, je suis retourné à Paris pour découvrir un secteur qui attirait ma curiosité, que je ne connaissais que peu jusqu'alors : le domaine du conseil. Je me suis tout naturellement tourné vers YCE Partners, cabinet de conseil spécialisé en protection sociale qui avait déjà retenu mon attention lors d'un évènement conseil pendant mes études rue Saint-Guillaume.
Consultant chez YCE Partners depuis septembre 2019, je continue donc à m'inscrire dans cette double perspective qui m'est chère depuis maintenant plusieurs années : celle des affaires publiques en travaillant au plus près de l'élaboration et de la mise en œuvre des politiques publiques et celle des sujets de politique économique, notamment ceux liés à l'emploi et aux affaires sociales.
Quelles ont été les principales étapes de la construction de votre projet professionnel ?
Je dirais qu'il s'agit de chaque expérience m'ayant permis de me confronter concrètement au monde professionnel : j'entends par là les expériences de stages, associatives ou professionnelles. Étudiant, j'avais un intérêt très prononcé pour certaines questions, mais il m'était difficile de savoir si ces appétences pouvaient également s'établir dans le monde professionnel. C'est véritablement la mise en pratique de mes compétences et connaissances dans un environnement donné qui m'ont permis de construire durablement mon projet professionnel.
Comment s'est déroulé le processus de recrutement chez YCE Partners ?
Chez YCE Partners, le processus de recrutement se déroule en plusieurs temps : un premier entretien RH, un second entretien avec l'un de nos consultants ou managers, puis deux entretiens avec les associés. Le processus de recrutement est donc bienveillant mais exigeant, puisque chacune des étapes peut disqualifier les candidats.
J'ai particulièrement apprécié la possibilité d'échanger directement avec un consultant : ceci permet de poser des questions très concrètes sur le quotidien de notre métier et de ressentir une vraie authenticité dans les valeurs portées par le cabinet !
Quelles sont les principales caractéristiques de votre poste aujourd'hui ?
Être consultant chez YCE Partners, c'est d'après moi être dans un environnement exigeant, engagé et convivial !
J'interviens actuellement auprès de la Direction Générale de Pôle emploi, que nous accompagnons dans le développement de nouvelles pratiques managériales. C'est un travail particulièrement intéressant, en prise avec les évolutions actuelles des modes de travail. Sur mission, nous sommes bien sûrs très mobilisés et disponibles pour nos clients !
Nous avons également un vrai terrain d'expression sur le plan de la vie interne du cabinet. Différents centres de compétences (CC) liés aux différents champs d'expertises d'YCE Partners nous sont accessibles. Je suis par exemple membre du CC Emploi et formation professionnelle, qui travaille notamment à faire monter en compétences l'ensemble du cabinet sur ces sujets capitaux. Je participe également avec plusieurs collègues au développement de nos relations avec différentes écoles. Ces différents travaux internes permettent d'avoir un fort esprit d'équipe et de partager de beaux moments tous ensemble !
Nous intervenons dans un secteur capital pour notre société : la protection sociale. Et ce, à la fois dans le privé et dans le public : cadre réglementaire, protection de base (publique), protection complémentaire (privée) et prévention. Ce travail me motive profondément, car il est véritablement utile : d'autant plus actuellement !
Quelles ont été les contributions de votre formation à l'École d'affaires publiques envers la fonction que vous occupez aujourd'hui ?
Elles ont été multiples ! Les connaissances acquises, notamment en termes de politiques publiques, me sont évidemment très utiles. Les multiples travaux de synthèse et de présentation effectuées au cours de ma scolarité me permettent également aujourd'hui d'être familier de ce type d'exercice très fréquents dans mes fonctions. Enfin, les nombreux travaux en équipe réalisés à Sciences Po contribuent aujourd'hui à mon travail : savoir travailler à plusieurs est une compétence capitale !
Je dois également souligner que les bénéfices de la formation reçue à l'École d'affaires publiques ont été considérablement renforcés par la Licence de Lettres parcours renforcé Sciences Po conventionnée avec Sciences Po ! C'est une très belle formation.
EN SAVOIR PLUS
Last modified 2020-06-08
20.06.2022
Looking to fill your internship, apprenticeship and job positions? Attend our annual Career Fair to meet our talented pool of students at our new Parisian campus (1 place, Saint-Thomas d'Aquin) and on online jobdating platform Seekube!
14.03.2022
If you are looking for interns or future employees, our guide 'Recruit at Sciences Po' will provide the relevant information about our students, the careers we train them for and how to leverage this great pool of talent to meet your recruitment needs.
Read more news