Homepage
> Laurent Rieder de Saint-Joseph, Flagship Store Manager at Bulgari
Laurent Rieder de Saint-Joseph, Flagship Store Manager at Bulgari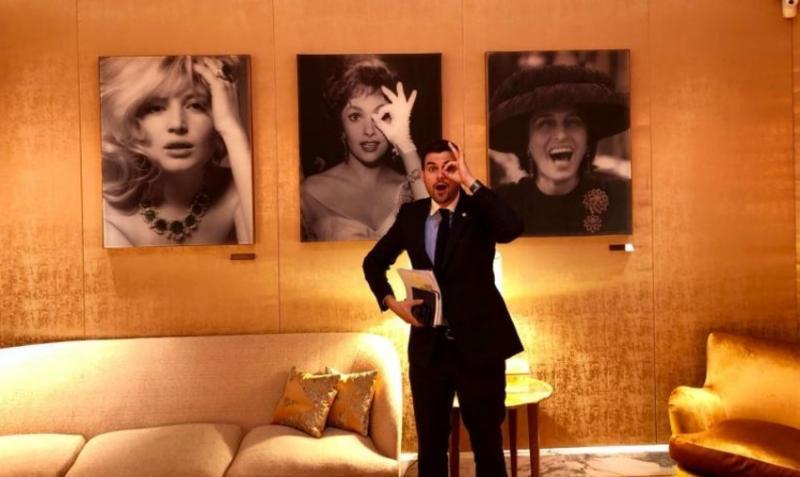 Master in Public Policy, in apprenticeship, promotion 2014. Discover the path of Laurent Rieder de Saint-Joseph. Since obtaining his Master in Public policy, Laurent successfully secured management positions at Christian Dior and Richard Mille between Paris and London. He is now in charge of the UK flagship of Bulgari, the Italian jeweller and member of the LVMH group.
CAN YOU DESCRIBE YOUR ACADEMIC AND PROFESSIONAL BACKGROUND?
I am genuinely curious, and always made sure to nurture a very diverse background. I was first granted a scientific French baccalaureate. I then joined highly demanding Classes Préparatoires littéraires, and later studied Philosophy, Politics and Economics at the University of Oxford. Sciences Po definitely completed these Humanities I would recommend to all.
WHAT WERE THE MAIN STAGES OF BUILDING YOUR CAREER PLAN?
When you design a career plan, while you do your best to plan as much as you can, you always face unexpected opportunities. Embrace them even if you are unsure or fail! I worked hard to build a solid academic background, but consistently mixed it with professional and extracurricular activities - internships, summer jobs, practicing sports and the saxophone, travelling, valuing social gatherings. This mix is key if you want to balance your life at an age when it is easy to run away from responsibilities.
WHAT ADVICE WOULD YOU GIVE TO A STUDENT WHO WOULD ENGAGE, AS YOU DID, IN AN APPRENTICESHIP?
The apprenticeship Sciences Po offers is the best way to find out what the real world is like. It should actually be generalised to all students who would then have better knowledge and skills once being fully employed. The advice I would give is to dare and explain to Sciences Po why your project deserves to be acknowledged and supported.
WHAT ARE THE MAIN FEATURES OF YOUR JOB TODAY?
The luxury goods industry can be quite distant from a Master and a career in our public service. However, adapting yourself in environments which, and working with teams who are multicultural, are definitely rewarding experiences. My main responsibilities include leading and developing high-performance teams within a luxury environment, dealing with high-calibre clients, collaborating with multi stakeholders, designing commercial and marketing strategies while delivering uncompromising service. These also involve a duty and passion to transmit the unique heritage of magnificent Houses.
WHAT WERE THE CONTRIBUTIONS OF YOUR TRAINING TO THE FUNCTION THAT YOU HOLD TODAY?
Sciences Po helped me acquire an economical and commercial awareness. The school also has an unrivalled reputation for cultural knowledge. This ability to apprehend the world moving around you is what makes you exceed your goals, and have fun!
Last modified 2020-06-09
04.09.2023
If you are looking for interns or future employees, our guide 'Recruit at Sciences Po' will provide the relevant information about our students, the careers we train them for and how to leverage this great pool of talent to meet your recruitment needs.
06.09.2023
Launched by two graduates (class of 2020) from Law School : Agnès de Fortanier (Master in Economic Law) and Thomas Harbor (dual degree Sciences Po HEC), What's up EU is a newsletter putting together a concise, well-documented, and informative weekly wrap-up of the news that matters at a continental scale — from a European perspective. Sciences Po Careers interviewed Augustin Bourleaud, in charge of its edition, who is currently a double master's degree student between Sciences Po and the London School of Economics.
Read more news