Homepage
> The Sciences Po Careers Fair will take place on-line from 14 to 16 October 2020
The Sciences Po Careers Fair will take place on-line from 14 to 16 October 2020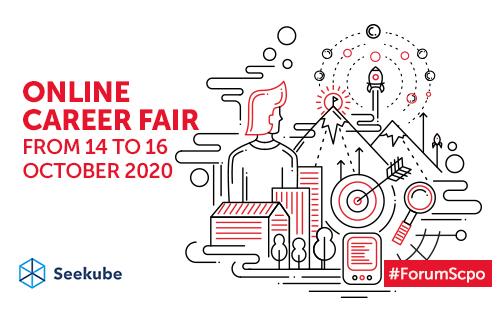 In order to ensure that students can continue to meet employers and find job/internship opportunities, without exposing anyone to unnecessary risk in the current unprecedented circumstances, the annual Sciences Po Careers Fair will take place online.
For students and graduates this Fair is a unique opportunity to meet numerous companies willing to recruit in job or internships in a wide variety of industries and destinations:
A wide variety of industries:
Auditing Consulting
Banking Finance Insurance
Industries, Services
Press, Media, Communications, Entertainment
Luxury, Retail
Construction, Housing, Urbanism, Real estate
How to prepare yourself ?
Sciences Po Careers will organise zoom meetings in order to prepare you the best way to the Fair
You are a company?
Find out more about the Fair and register your company (access for employers)
Last modified 2020-09-18