Homepage
> The Sciences Po Careers Fair will take place on-line from 14 to 16 October 2020
The Sciences Po Careers Fair will take place on-line from 14 to 16 October 2020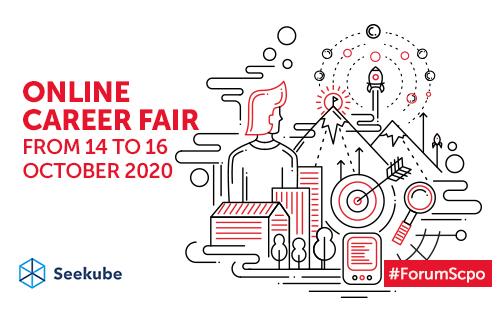 In order to ensure that students can continue to meet employers and find job/internship opportunities, without exposing anyone to unnecessary risk in the current unprecedented circumstances, the annual Sciences Po Careers Fair will take place online.
Last modified 2020-10-05
02.09.2021
Over the course of these three days, you will have the chance to meet with numerous Sciences Po students and graduates. All will be actively seeking internships (whether as a mandatory part of their master's course or for a gap year), apprenticeships, fir
15.07.2021
The results of the 2021 Graduate Employability Survey on the class of 2019 show that Sciences Po students remain very attractive to employers, with 9 out of 10 graduates in professional activity. Despite a job market facing difficulties, 82% of our 2019 graduates found their first job in less than 6 months, and nearly ¾ of them have a stable profession. There are still just as many (37%) working abroad, in 84 countries. Discover all the results of our survey!
Read more news