Homepage
> L'incubateur de Sciences Po s'ouvre aux alumni
L'incubateur de Sciences Po s'ouvre aux alumni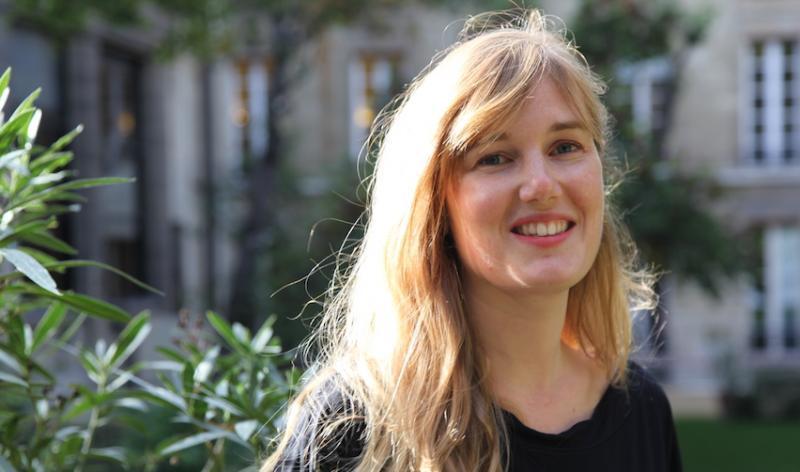 Après douze ans d'existence et une belle série de réussites pour les étudiants entrepreneurs, l'Incubateur de Sciences Po ouvre ses portes aux projets portés par les alumni. Entraide, réseau, expérience dans le coaching, ouverture à tous les secteurs : Bérengère de Drouas, chargée de développement, nous explique ce qui fait la force de cet incubateur.
Soumettez votre projet à l'Incubateur !
Pourquoi ouvrir aujourd'hui l'Incubateur aux alumni ?
Bérengère de Drouas : Parce qu'ils sont nombreux à nous en faire la demande ! Jusqu'à présent nous pouvions accompagner les projets des étudiants et des diplômés jusqu'à deux ans après le diplôme. Nous allons maintenant pouvoir accueillir des profils différents, des entrepreneurs débutants mais professionnellement plus matures. Nous avons déjà accompagné avec succès des étudiants plus âgés qui reprenaient leurs études, comme les créatrices de Fempo. Là, nous allons pouvoir nous adresser, par exemple, à un alumni qui démissionne après plusieurs années de carrière, pour monter sa première entreprise.
Comment l'Incubateur de Sciences Po va-t-il les aider ?
BDD : Nous sommes généralistes et early stage. Nous accueillons des projets dans tous les secteurs, et c'est ce qui fait notre force, car cela nous a créé un réseau de contacts extrêmement divers. Nous avons une plus-value sur l'exécution : comment trouver son marché, recruter les bons talents, trouver les fonds pour se lancer, construire sa marque. Avec bien évidemment des locaux, et le support juridique et comptable. Nous savons le faire, quel que soit le projet.
Pourquoi venir chercher un accompagnement à l'Incubateur de Sciences Po quand on y a fait ses études ? Quels sont vos atouts spécifiques ?
BDD : Les entrepreneurs que nous avons accueilli nous disent tous qu'il existe quelque chose de spécial. Cela tient à l'ambiance entre les différentes startups, très soudées, avec une entraide à la fois très efficace pour le business et très importante pour le moral. Nous accueillons autour d'une douzaine d'entreprises : il règne une atmosphère quasi familiale chez nous. Nous pouvons rester à l'écoute et accessibles. Grâce à notre expérience, quand un incubé vient nous faire part d'un problème, nous l'avons la plupart du temps déjà rencontré ailleurs. Nous savons comment et vers qui l'orienter pour trouver la solution, grâce à l'immense carnet d'adresse formé par les anciens. L'autre grand atout, ce sont nos intervenants, qui forment un réseau très fidèle et performant.
Reportage sur la startup NomadHer, incubée à Sciences Po
Vous ouvrez un appel à projets de création d'entreprise pour les alumni. Que conseillez-vous à ceux qui ont une idée en tête ? À quel stade faut-il venir vous voir ?
BDD : Il faut une idée et une première prise de contact avec le terrain : pas forcément un produit fini , mais une démarche de questionnaire, des tests à petite échelle par exemple. Ce n'est pas la peine de venir si l'on facture des clients depuis trois ans ! Nous aidons à structurer leur intuition de départ, à éviter les erreurs de débutant et à trouver son marché. Les alumni ont jusqu'au 22 octobre pour candidater : nous avons hâte de découvrir leurs projets !
L'Incubateur de Sciences Po a vu le jour il y a plus de 10 ans. A-t-il réussi à faire des étudiants de Sciences Po des entrepreneurs ?
BDD : Sans hésiter, oui ! En créant un incubateur il y a douze ans, l'ancien directeur de Sciences Po, Richard Descoings, s'est montré visionnaire. D'abord car il n'existait qu'une poignée d'incubateurs à Paris, et aussi car le lien entre Sciences Po et l'entrepreneuriat n'avait rien d'une évidence. Aujourd'hui tout a changé : près d'un étudiant de Sciences Po sur deux se dit intéressé par cette perspective, et ils sont nombreux à rejoindre l'école pour cela. Nos cours d'initiation à l'entrepreneuriat rassemblent aujourd'hui près de 500 étudiants chaque semestre. Nos étudiantes et étudiants ont arrêté de s'auto-censurer sur la création d'entreprise. Ils ont bien raison : les réussites des startups incubées ici montrent que le profil Sciences Po se révèle très pertinent pour se lancer. Avoir étudié la sociologie, cela peut servir pour définir son market fit !
Propos recueillis par l'équipe éditoriale de Sciences Po
En savoir plus :
Sur le Centre pour l'entrepreneuriat et son Incubateur
10 ans, 100 startups : entretien avec Maxime Marzinn Directeur de l'Incubateur
Une semaine au cœur de la deep tech : la learning expedition 2019
Les success stories des startups incubées :
Photo: Bérengère de Drouas, chargée de développement de l'incubateur
Crédits @JudithAzema/Sciences Po
Last modified 2020-10-05
15.07.2021
The results of the 2021 Graduate Employability Survey on the class of 2019 show that Sciences Po students remain very attractive to employers, with 9 out of 10 graduates in professional activity. Despite a job market facing difficulties, 82% of our 2019 graduates found their first job in less than 6 months, and nearly ¾ of them have a stable profession. There are still just as many (37%) working abroad, in 84 countries. Discover all the results of our survey!
30.08.2021
You are a student looking for information about internships or career fairs? you are an employer willing to recruit our students in jobs or an internship? Find here the list of your Sciences Po Careers
Read more news