Homepage
> Gabriela BILLINI (USA) Graduated in International Security Security Risk Analyst
Gabriela BILLINI (USA) Graduated in International Security Security Risk Analyst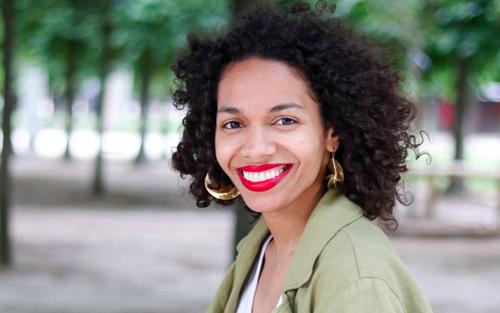 Gabriela, studied at PSIA and works as a Security Risk Analyst with Crisis24 and she is Founder and Director of WCAPS.
What are your role and main responsibilities?
I work as a Security Risk Analyst with Crisis24 here in Paris. My responsibilities include closely following security and political developments in my areas of responsibility that may impact our clients. This helps us follow trends and forecast threats that our clients would need to consider for their operations wherever they are present. I also prepare clients prior to deployments in challenging contexts.
I am also Founder and Director for the French chapter of Women of Color Advancing Peace, Security, and Conflict Transformation (WCAPS). We seek to create a forum to bring together multilingual voices of women of color and their allies and advocates in peace and security by empowering our members and encourage stimulating discussions.
How did you secure this role?
It took a lot of time, trial and error, as well as some failures to finally find my role with Crisis24. Networks are powerful, but so are courage and patience.
WCAPS happened more organically, with a friend speaking to me about the organization. I became a member, and following much reflection, I decided that France needed a chapter to encourage questions of diversity and inclusion in International Security.
What is the most fascinating and/or surprising aspect of your role?
The most fascinating aspect of working with Crisis24 is the need to monitor for and understand global developments. We must react quickly to them and analyze the implications for client safety and future decision-making. This intriguing analytical task is what initially drew me to study International Security, and I am very pleased that it remains a consistent aspect of my work today.
How did your PSIA experience help you with the role?
Many courses have been vital in preparing me for my analyst role due to historic and contextual aspects that come from experts who know the field so well. Embracing diversity in opinion and knowing how to leverage diplomatic behavior among clients and upper management are important to corporate survival.

The great number of courses and assignments I (and you all) endured at PSIA also provided me with some vital organizational skills, which are essential in my Director role with WCAPS.
What advice would you give to others?
For students adapting to an evolving classroom: connections are very important. Don't let the pandemic and virtual learning hinder you from exchanging ideas and thoughts with your classmates.
For internship/job seekers: I became a strong believer in the idea that only the right role will come at the right moment. Patience is key and be sure to balance your days with job applications, networking, and something else you love outside of the job search. Good luck!

Last modified 2020-10-21
04.09.2023
If you are looking for interns or future employees, our guide 'Recruit at Sciences Po' will provide the relevant information about our students, the careers we train them for and how to leverage this great pool of talent to meet your recruitment needs.
06.09.2023
Launched by two graduates (class of 2020) from Law School : Agnès de Fortanier (Master in Economic Law) and Thomas Harbor (dual degree Sciences Po HEC), What's up EU is a newsletter putting together a concise, well-documented, and informative weekly wrap-up of the news that matters at a continental scale — from a European perspective. Sciences Po Careers interviewed Augustin Bourleaud, in charge of its edition, who is currently a double master's degree student between Sciences Po and the London School of Economics.
Read more news