Homepage
> Sia Partners devient partenaire de Sciences Po
Sia Partners devient partenaire de Sciences Po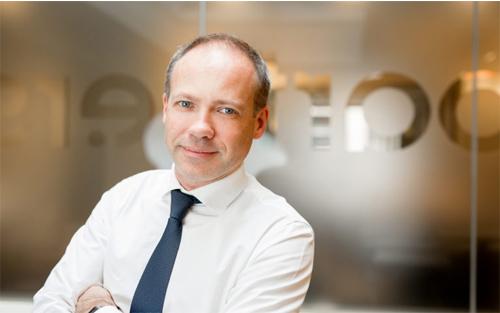 Leader des sociétés de conseil français indépendantes et pionnier du consulting 4.0, Sia Partners s'engage aux côtés de l'École du management et de l'innovation (EMI) pour soutenir son innovation pédagogique et ses enseignements sur les trois prochaines années. Son président et fondateur, Matthieu Courtecuisse, revient sur les origines et les principaux axes de ce partenariat.
POURQUOI SOUTENIR SCIENCES PO ?
Déjà présent au sein de Sciences Po depuis plusieurs années notamment par le biais d'interventions écoles (forums, business cases, etc.), Sia Partners est fier de renforcer sa relation avec l'école en soutenant désormais aussi l'enseignement. Nos valeurs communes que sont l'excellence et l'innovation donnaient tout son sens à un partenariat avec l'École du Management et de l'Innovation. En effet, Sia Partners réinvente le métier du conseil et développe des solutions basées sur l'Intelligence Artificielle et le design pour augmenter l'impact de ses missions de conseil.
RECRUTEZ-VOUS DES DIPLÔMÉS DE SCIENCES PO ?
Sia Partners compte de nombreux diplômés de Sciences Po parmi ses consultants. En 2019 par exemple, le cabinet a eu le plaisir d'accueillir 15 diplômés dans ses équipes en France, amenant la communauté d'alumni de l'école à plus de 50 consultants. Les diplômés de Sciences Po se distinguent particulièrement chez nous par leur grande polyvalence et curiosité. Grâce à leur formation, ils sont capables d'apporter une vision à la fois ambitieuse et pragmatique à la résolution de problématiques client, et de bien appréhender les mutations des secteurs et métiers. La dimension internationale du parcours à Sciences Po est également précieuse pour une carrière en conseil, en ce que cela apporte d'ouverture d'esprit, mais aussi d'esprit critique et de créativité. Enfin, leur sensibilité sur les enjeux de responsabilité sociétale des entreprises (RSE) rejoint naturellement notre démarche Consulting for Good.
QUELLES SONT LES COMPÉTENCES LES PLUS RECHERCHÉES CHEZ LES JEUNES DIPLÔMÉS DANS LE CONTEXTE ACTUEL ?
Les crises, quelle que soit leur nature, se révèlent généralement être des accélératrices de tendances. De grandes transformations sont alors à prévoir dans le secteur du conseil et dans les organisations au sens large. L'adaptabilité, et cette capacité à adopter une attitude positive et à garder l'esprit ouvert même dans des situations complexes, seront donc clé !
Nous adressons nos chaleureux remerciements aux équipes de Sia Partners pour leur confiance et leur soutien.
Pour aller plus loin:
Photo : Portrait de Matthieu Courtecuisse © Katie Donnelly
Last modified 2020-12-16
04.09.2023
If you are looking for interns or future employees, our guide 'Recruit at Sciences Po' will provide the relevant information about our students, the careers we train them for and how to leverage this great pool of talent to meet your recruitment needs.
06.09.2023
Launched by two graduates (class of 2020) from Law School : Agnès de Fortanier (Master in Economic Law) and Thomas Harbor (dual degree Sciences Po HEC), What's up EU is a newsletter putting together a concise, well-documented, and informative weekly wrap-up of the news that matters at a continental scale — from a European perspective. Sciences Po Careers interviewed Augustin Bourleaud, in charge of its edition, who is currently a double master's degree student between Sciences Po and the London School of Economics.
Read more news