Le Havre Campus At a Glance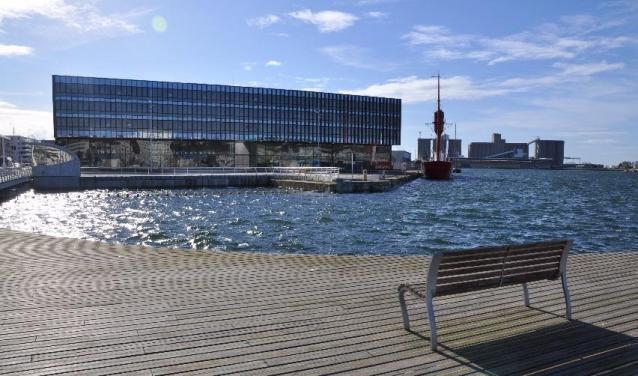 Hosting the Asia-Pacific focus programme of the Sciences Po undergraduate degree, our campus in Le Havre is situated on a wharf looking out on the water while remaining steps away from the city centre.
Professors of the Le Havre campus teach courses on the political, geopolitical and economic issues of the Asia-Pacific region to 445 students of over 45 nationalities. Although the majority of courses are taught in English, students may choose from language courses in Chinese, Indonesian, Korean, and Japanese. When not studying, students engage in a vibrant student life - from sailing to choreographing performances for Chinese New Year. Off campus, students fully immerse themselves in local cultures by spending their third year abroad at one of Sciences Po's 470 partner universities. For students seeking further immersion, Le Havre offers seven dual undergraduate degrees: UC Berkeley or Columbia University (United States), UBC Vancouver (Canada), Keio University (Japan), National University of Singapore, the University of Hong Kong, or the University of Sydney. Whether in France or abroad, alumni go on to pursue enriching careers in both the public and private sectors.
More information
Last modified 2021-01-07
09.06.2020
Master in Public Policy, policy stream Cultural Policy and Management, promotion 2018. Marie Gervier graduated from the Master in Public Policy at the School of Public Affairs, Cultural Policy and Management policy stream. She is currently working as as a Communication and Event Manager for the United Nations Office in Geneva. Testimony.
15.06.2020
Perline Manuel est diplômée 2015 du master Marketing. Aujourd'hui elle est en charge de la revalorisation des conteneurs maritimes dits "de dernier voyage". Focus sur sa mission et son parcours au sein de l'entreprise familiale leader du transport maritime, de la gestion de zone commerciale aux projets au format intrapreneurial.
Read more news