Homepage
> Laurence Bertrand Dorléac, new Chairperson of the FNSP
Laurence Bertrand Dorléac, new Chairperson of the FNSP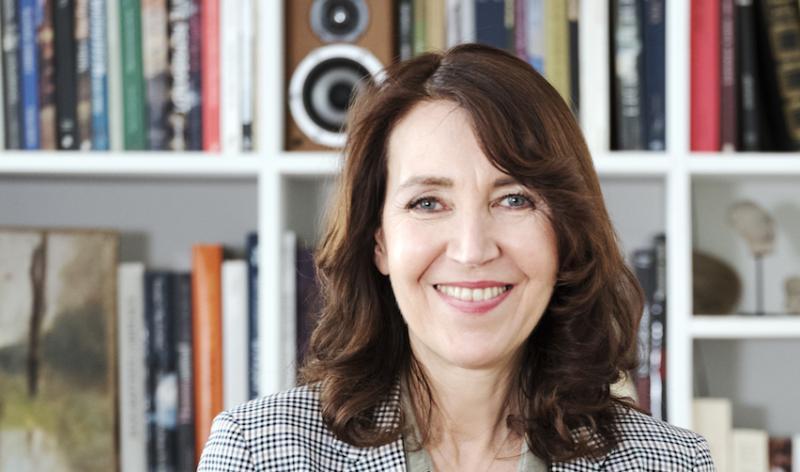 Elected on 10 May 2021 as Chair of the National Foundation of Political Science (FNSP), Laurence Bertrand Dorléac is the first woman to hold this key position in the governance of Sciences Po, and the second art historian to preside over the institution's destiny, after ... Émile Boutmy, its founder.
The members of the FNSP Board of Directors (fr, pdf, 850KB), the governing body of Sciences Po in charge of the institution's major strategic orientations and administrative and financial management, elected Laurence Bertrand Dorléac to the position of Chairperson on Monday, 10 May 2021 (number of votes to be confirmed). This election puts an end to the interim position held by Louis Schweitzer since early January 2021.
A Board of Directors significantly renewed
The new Chair will exercise her mandate for a term of five years, within a Board of Directors that has been largely renewed over the last few months: 11 new members out of 25, including six new Founding Members* and five new members elected by the institution's faculty and staff.
A doctor in art history and in history, Laurence Bertrand Dorléac has been teaching at Sciences Po since 1990 (pdf, 642 KB). She became Professor of the first Chair of Art History created by Bruno Latour in 2009, and has headed the admission jury since 2011. She joined the FNSP's Board of Directors in 2016, and is a member of the Deontology Commission. A researcher at the Sciences Po Centre for History, she is also the author of numerous books, exhibition curator and collection director. Her election revives a little-known aspect of the origins of Sciences Po, 150 years ago: its founder Émile Boutmy taught art history at the École Spéciale d'Architecture and authored three books on the topic.
For a "clear, balanced, temperate" governance
In her project, the candidate now elected Chair underlines her deep attachment to Sciences Po "but above all to those who bring it to life, students, teachers, staff, partners and alumni". She admires the institution for "its capacity (...) to evolve, to experiment with methods, curricula, international bridges, interdisciplinary programmes. (...) Reforms have paved the way for Sciences Po's progress. I want to encourage the only permanence that is worthwhile: movement, experimentation. We must move forward, dare, so that the quality remains". Feeling an affinity with "its audacity, spirit of openness, and taste for exploration", Laurence Bertrand Dorléac wishes "to ensure the prosperity of a unique and pioneering economic and social model, based on a balance between public and private funding which allows to conduct ambitious policy while continuing to grow".
"By reasoning but also by personality, I have always liked to build bridges between people, specialities, nationalities and institutions", recalls the academic, who is also invested in culture and publishing. "I expect all governance to be clear, balanced and temperate. I will work on developing links among the different governing and deliberation bodies, and between the different communities," said the new President. Among her first tasks: the implementation of the measures recommended by the working groups on sexual and gender-based violence and on deontology, in order to meet "new requirements in line with our vision of society life".
Another priority is the appointment of the new President of Sciences Po: "We will be extremely vigilant in ensuring that it is carried out under the necessary conditions of transparency and rigour", the new Chair announced.
Learn more:
Photo: Laurence Bertrand Dorléac
Credits: @Philippe Chancel - Sciences Po
Last modified 2021-05-19
04.09.2023
If you are looking for interns or future employees, our guide 'Recruit at Sciences Po' will provide the relevant information about our students, the careers we train them for and how to leverage this great pool of talent to meet your recruitment needs.
06.09.2023
Launched by two graduates (class of 2020) from Law School : Agnès de Fortanier (Master in Economic Law) and Thomas Harbor (dual degree Sciences Po HEC), What's up EU is a newsletter putting together a concise, well-documented, and informative weekly wrap-up of the news that matters at a continental scale — from a European perspective. Sciences Po Careers interviewed Augustin Bourleaud, in charge of its edition, who is currently a double master's degree student between Sciences Po and the London School of Economics.
Read more news