Homepage
> Ne vous auto-censurez pas et foncez
Ne vous auto-censurez pas et foncez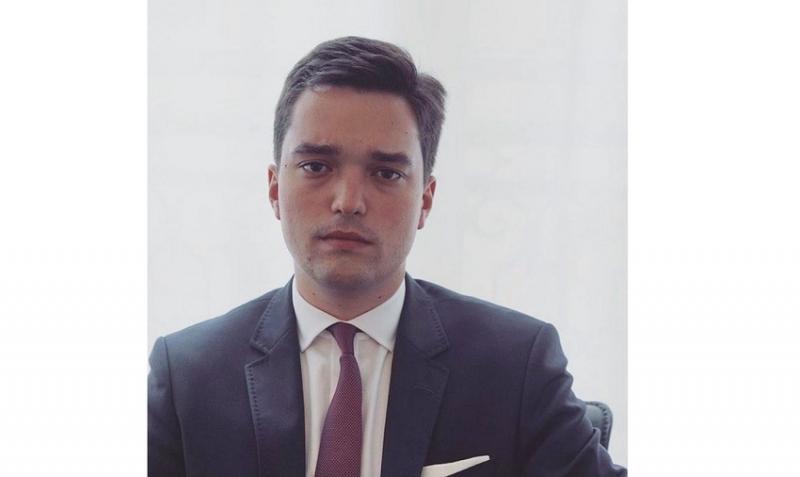 encontre avec Louis Roussier, diplômé 2020 de l'École de droit
POUVEZ-VOUS NOUS RETRACER VOTRE PARCOURS UNIVERSITAIRE ?
Je suis entré à Sciences Po dès le collège universitaire, au sein du campus parisien. Les deux premières années du cursus furent enrichissantes, aussi bien d'un point de vue académique qu'humain. La diversité de la vie associative et sportive fut un vecteur d'intégration pour moi, jeune provincial découvrant Paris tel Eugène de Rastignac. Lors de l'année passée hors les murs, mon choix se porta sur un échange universitaire au sein de la Desautels School of Management de l'Université McGill. J'avais cette envie de voir autre chose et de découvrir l'ambiance d'une business school nord-américaine. Cette année fut riche en voyages et aventures. C'est à la suite de cette année que j'ai décidé d'intégrer l'École de droit.
POUR QUELLES RAISONS AVEZ-VOUS CHOISI LA SPÉCIALITÉ "DROIT PUBLIC ÉCONOMIQUE" PROPOSÉE AU SEIN DE L'ÉCOLE DE DROIT ?
Avant mon entrée en master, mon choix balançait entre l'École d'affaires publiques et l'École de droit. J'avais déjà, au fond de moi, cette passion pour la "chose publique". Lors de mon premier semestre, je fus vivement intéressé par le séminaire de droit administratif dispensé par le conseiller d'État Jérôme Michel. Ceci me conduisit à réaliser une année de césure au sein des départements "Droit Public des Affaires" de deux cabinets parisiens, le cabinet Veil Jourde et le cabinet August Debouzy, au sein duquel j'ai pu énormément apprendre sous la bienveillance de Maîtres Emmanuel Weicheldinger et Vincent Brenot. C'est donc tout naturellement que la spécialité Droit Public Économique s'offrit à moi.
QUEL EST L'ENSEIGNEMENT QUI VOUS A LE PLUS MARQUÉ ?
Les enseignements dispensés au sein de l'École de droit sont tous d'une très grande qualité. Je vais quelque peu tricher ici en citant deux enseignements qui m'ont profondément marqués :
Le premier est celui animé par le Professeur Mikhaïl Xifaras en première année de Master. Son cours intitulé "Droit et Politique" était rafraîchissant, au milieu d'enseignements, pour la plupart, assez techniques. C'était un réel bonheur de réfléchir aux fondements de la théorie du droit par les philosophes des Lumières.
Le second enseignement fut celui de Jean-Nicolas Clément. Son cours de droit de l'environnement mélangeait parfaitement théorie et pratique. Cette discipline tend à prendre de plus en plus de place au regard du contexte actuel. Ceci est illustré par l'apparition de contentieux majeurs comme celui de la commune de Grande-Synthe.
QUELS PROJETS EXTRA-SCOLAIRES AVEZ-VOUS PU RÉALISER LORS DE VOS ANNÉES À L'ÉCOLE DE DROIT ?
Si la première année de la formation est assez intense, il est important de garder un certain équilibre de vie à côté. Pour ma part cela passait par le rugby et le XV du Corbo, qui me permettait de me vider l'esprit le temps d'un après-midi. La seconde année ne nécessitant aucun rodage, j'ai pu m'adonner à d'autres activités.
Tout d'abord, avec quatre autres camarades de l'École de droit, nous avons participé au Moot Court organisé par l'Autorité de la concurrence. Si cette expérience s'arrêta malheureusement en finale, ce fut tout de même un agréable moment, convivial même par certaines occasions. Je tiens d'ailleurs à remercier Maître Eric Paroche pour nous avoir encadré et donné de précieux conseils durant la compétition.
Ensuite j'ai eu l'opportunité de réaliser un stage à mi-temps au sein du cabinet Gide, Loyrette et Nouel. Rattaché auprès du département "Droit de l'Environnement", j'ai pu entrevoir l'aspect pratique de cette discipline.
Enfin, j'ai pu prendre part à la campagne des élections municipales de mon village d'enfance, Savigneux. Élu conseiller municipal, j'ai à coeur de mettre au profit de la collectivité les compétences acquises à Sciences Po.
QUELS SONT VOS PROJETS À VENIR ?
Voulant approfondir mes connaissances et compétences en droit public, j'ai continué ma formation par un master à Assas. Inscrit à l'examen du Centre régional de formation professionnelle des avocats (CRFPA) en 2021, je n'ai pas à ce jour de projet fixe et définitif. Si le monde de l'avocature est une très belle profession, je reste ouvert à l'idée de poursuivre ma carrière dans la recherche universitaire ou de présenter certains concours administratifs. Je crois que Sciences Po nous a appris à avoir une vue d'ensemble sur nos perspectives et à être à l'écoute de toute opportunité permettant de nous épanouir.
UN CONSEIL POUR CELLES ET CEUX QUI SOUHAITERAIENT REJOINDRE L'ÉCOLE DE DROIT DE SCIENCES PO ?
Vous allez (beaucoup) travailler, tant lors de la première année que lors de vos différents stages. Mais cette formation, quelles que soient vos aspirations futures, vous dotera d'une formidable boîte à outils. Le droit irrigue de nombreux pans de notre société et de notre économie. Vous penserez le droit différemment, vous aurez une approche globale, et cela vous permettra de rebondir, que ce soit dans l'univers juridique ou non. Ne vous auto-censurez pas et foncez, vous ne regretterez en aucun cas votre choix.
Louis Roussier, diplômé 2020 du master Droit économique, spécialité Droit public économique (DPE)
Last modified 2021-07-20
15.07.2021
The results of the 2021 Graduate Employability Survey on the class of 2019 show that Sciences Po students remain very attractive to employers, with 9 out of 10 graduates in professional activity. Despite a job market facing difficulties, 82% of our 2019 graduates found their first job in less than 6 months, and nearly ¾ of them have a stable profession. There are still just as many (37%) working abroad, in 84 countries. Discover all the results of our survey!
30.08.2021
You are a student looking for information about internships or career fairs? you are an employer willing to recruit our students in jobs or an internship? Find here the list of your Sciences Po Careers
Read more news