Homepage
> "Une voie privilégiée vers un métier exigeant mais surtout passionnant : l'avocature !"
"Une voie privilégiée vers un métier exigeant mais surtout passionnant : l'avocature !"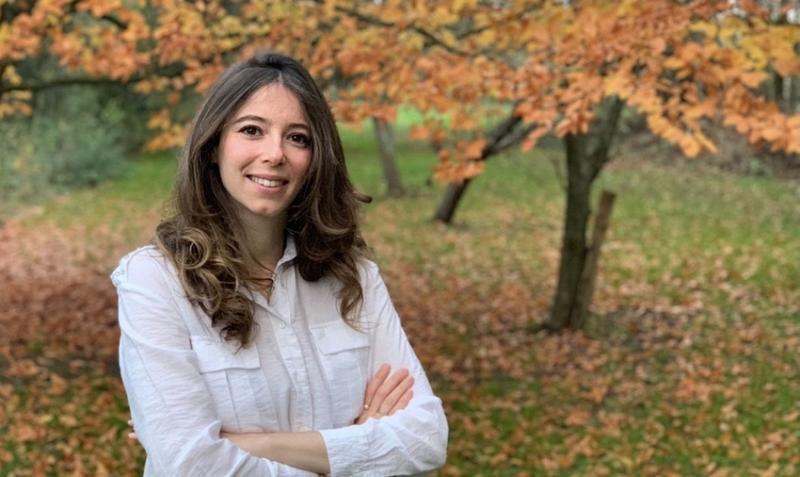 Entretien avec Nadia El Amrani, diplômée 2019 de l'École de droit
POUVEZ-VOUS NOUS RETRACER VOTRE PARCOURS UNIVERSITAIRE ET PROFESSIONNEL ?
Après avoir obtenu mon baccalauréat au Lycée Lyautey de Casablanca, j'ai intégré Sciences Po en 2013. J'ai passé les deux premières années du Collège universitaire - au soleil - sur le campus de Menton et la 3ème année – toujours au soleil - à l'université de Boğaziçi à Istanbul. Mes années mentonnaises ont sans aucun doute été les années les plus insouciantes mais aussi les plus passionnantes de ma scolarité.
J'ai ensuite rejoint l'École de droit au sein du master Droit économique et, après une année de césure, j'ai eu la chance d'être sélectionnée pour le programme de spécialisation de Global Business Law and Governance en collaboration avec la Columbia Law School et l'Université Paris 1 Panthéon-Sorbonne. J'ai ainsi pu passer un semestre à New York avec une super équipe de 16 étudiants, dont la moitié venait de Sciences Po et l'autre de Paris 1.
Après l'obtention de mon diplôme en juin 2019, j'ai passé l'examen du Centre régional de formation professionnelle des avocats (CRFPA) et ai débuté un second master de Contentieux et Arbitrage à l'Université Paris II Panthéon-Assas. J'ai ensuite intégré l'École de formation professionnelle des barreaux de la cour d'appel de Paris (EFB) en janvier 2020.
QUEL EST L'ENSEIGNEMENT QUI VOUS A LE PLUS MARQUÉE À L'ÉCOLE DE DROIT DE SCIENCES PO ?
Les cours qui ont le plus forgé mon esprit de juriste sont sans aucun doute les deux cours de droit des obligations suivis au cours de la première année de master (droit des contrats, responsabilité civile et régime des obligations).
Néanmoins, l'enseignement qui m'a le plus marquée est le cours de Comparative employment and discrimination law de la Professeure Marie-Mercat Bruns, auquel j'ai participé après avoir eu la chance de suivre le cours de Gender Justice de Katherine Franke à la Columbia Law School. Il a été particulièrement intéressant d'étudier les mêmes concepts et notions du point de vue de deux traditions universitaires et intellectuelles différentes et qui se répondaient.
Surtout, ces deux enseignements m'ont permis de réaliser que le contentieux des libertés fondamentales, ou impact litigation, avait un résultat tangible sur l'avancement des droits et sur la protection des libertés fondamentales, ce qui n'a fait que confirmer mon intérêt pour le contentieux.
QUELLES SONT LES FIGURES DU DROIT QUI VOUS INSPIRENT ?
Ce sont sans la moindre hésitation Gisèle Halimi et Ruth Bader Ginsburg qui ont su utiliser les outils du droit et de l'impact litigation pour profondément changer les sociétés dans lesquelles elles vivaient et modeler les mondes dans lesquels nous vivons aujourd'hui.
QUELS SONT VOS PROJETS À VENIR ?
Mon principal projet est de débuter ma première collaboration - au mois de juin prochain - au sein de l'équipe de Contentieux pénal et commercial du cabinet Gide Loyrette Nouel. En réalité, ce projet a pris ses racines dès les toutes premières semaines du master. J'ai en effet été lauréate de la bourse d'excellence décernée chaque année par Gide à deux étudiant.e.s de l'École de droit. Cette bourse impliquait, outre une aide financière, la possibilité de faire un stage au sein du cabinet dans l'équipe de mon choix.
J'ai ainsi fait un premier stage au sein de l'équipe de Contentieux pénal et commercial au cours de ma césure. S'en suivirent de nombreux autres stages au sein de cette même équipe dans le cadre de mon master à Assas puis de l'EFB. J'ai donc la chance de débuter ma carrière au sein de l'équipe qui m'a formée pendant près de trois ans !
Sur le plus long terme, j'aspire à dédier ma carrière d'avocate à l'avancement des libertés et des droits fondamentaux, que ce soit à travers la défense des droits particuliers de chacun de mes futurs clients, ou à travers les contentieux constitutionnels et conventionnels qui concernent les libertés à tous.
UN CONSEIL POUR CELLES ET CEUX QUI SOUHAITERAIENT REJOINDRE L'ÉCOLE DE DROIT DE SCIENCES PO ?
Les masters de l'École de droit ont la réputation d'être particulièrement exigeants et difficiles, et il faut admettre qu'ils le sont.
Je peux néanmoins aujourd'hui affirmer sans la moindre hésitation que ça a été le meilleur choix d'orientation de ma carrière académique. Le master Droit économique est une voie privilégiée vers un métier exigeant, mais surtout passionnant : l'avocature !
Mon conseil aux futurs étudiants serait de ne pas se laisser intimider car rien n'est insurmontable, surtout lorsqu'on s'entraide !
Nadia El Amrani, diplômée 2019 du master Droit économique, spécialité Global Business Law and Governance (GBLG)
Last modified 2021-07-29