Homepage
> CATALINA, DIPLÔMÉE 2019 DU MASTER DROIT ÉCONOMIQUE SPÉCIALITÉ GLOBAL GOVERNANCE STUDIES (GGS)
CATALINA, DIPLÔMÉE 2019 DU MASTER DROIT ÉCONOMIQUE SPÉCIALITÉ GLOBAL GOVERNANCE STUDIES (GGS)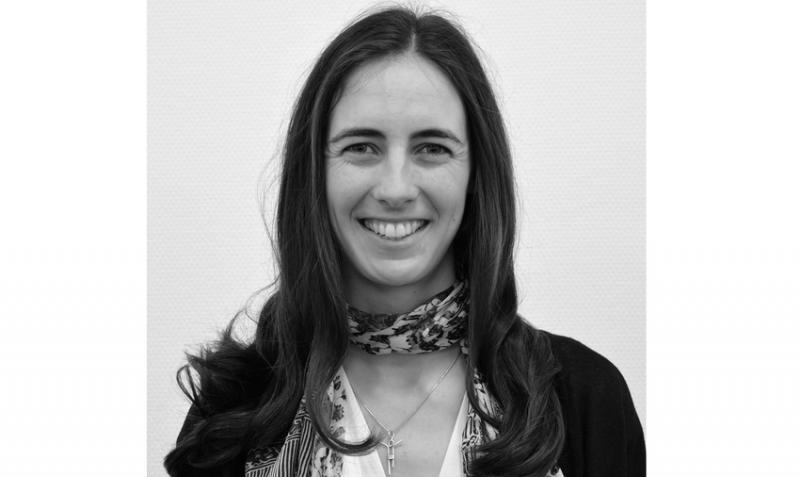 Portrait de Catalina de la Sota, diplômée 2019 de l'École de droit - "L'École de droit est une chance, saisissez-la !"
Pouvez-vous nous retracer votre parcours universitaire ?
J'ai intégré l'École de droit de Sciences Po après avoir été économiste junior pendant près de trois ans dans un cabinet de conseil à Bruxelles.
Lorsque j'ai réalisé que je voulais devenir avocate, j'ai pesé mes options. Je pouvais commencer une law conversion au Royaume-Uni, présenter ma candidature à une law school américaine, ou bien entamer des études de droit en demandant une équivalence en deuxième année dans une faculté française. La découverte de l'École de droit a tout changé. J'ai appris que je pouvais obtenir un master de droit en ayant un bagage académique non juridique, me permettant ensuite de présenter l'examen du barreau. Une véritable chance.
Avant mon expérience à Bruxelles, j'avais obtenu un Bachelor of Arts in Philosophy, Polictics and Economics à Trinity College Dublin, études qui suivaient une enfance au Pays basque et un baccalauréat passé à Bayonne.
Quelles sont vos missions et votre cadre de travail chez Antonin Lévy & Associés ?
J'ai rejoint le cabinet en tant qu'élève-avocat, pour mon dernier stage de l'École de formation du barreau. Je travaille sur différents dossiers en droit pénal des affaires, droit des affaires et droit de l'Homme, et droit pénal. Ce n'est que le début mais c'est déjà passionnant !
Quel est l'enseignement qui vous a le plus marquée ?
Impossible de n'en citer qu'un seul !
En première année de master, je me suis passionnée par Comparative legal reasoning de Pierre Legrand. Un cours qui nous invitait, par l'analyse détaillée de douze décisions judiciaires anglaises et américaines, à comparer la manière dont les juges raisonnent dans différents systèmes juridiques.
En seconde année, j'ai suivi le cours de droit public international du professeur Makane Moïse Mbengue avec beaucoup d'intérêt. C'était un cours très vivant, où la présentation des grands principes s'accompagnait souvent d'un exemple pratique, et la matière me passionnait.
Enfin, je me suis particulièrement investie dans le programme Accès au droit de la clinique juridique, supervisé par la professeure Marie Mercat-Bruns. Nous recevions chaque semaine des intervenants œuvrant à différents niveaux pour un meilleur accès au droit. J'ai ainsi pu découvrir des projets très inspirants.
Quels projets extra-scolaires avez-vous pu réaliser lors de vos années à l'École de droit ?
Je me suis engagée à l'Association des juristes de Sciences Po tout au long de mon master, et en suis devenue vice-présidente en seconde année. Un des moments forts a été pour moi l'organisation du concours de plaidoirie de droit pénal La Comparution, dont la finale s'est tenue à l'ancien Palais de justice de Paris, dans l'emblématique première chambre de la Cour d'appel.
L'autre expérience ayant tout particulièrement marqué mon temps à l'École de droit a été la participation jusqu'en quart de finale au moot hispanophone Competencia internacional de arbitraje à l'Universidad del Rosario à Bogotá.
Quelle image attachez-vous à votre passage à l'École de droit ?
Les deux magnolias du jardin, au fond, dans un coin de calme enchanteur.
Un conseil pour celles et ceux qui souhaiteraient rejoindre l'École de droit de Sciences Po ?
L'École de droit est une chance, saisissez-la ! Buvez ce que vous y apprendrez en classe, partagez des moments avec les personnes que vous y croiserez, et surtout n'oubliez pas de vivre des expériences hors les livres.
Catalina de la Sota, diplômée 2019 du master Droit économique spécialité Global Governance Studies (GGS)
Last modified 2021-07-29
27.01.2023
If you are looking for interns or future employees, our guide 'Recruit at Sciences Po' will provide the relevant information about our students, the careers we train them for and how to leverage this great pool of talent to meet your recruitment needs.
20.12.2022
On Friday, September 29, the Careers Fair was held for the first time on Sciences Po's 1 Saint Thomas Campus. More than 1,000 Sciences Po students and graduates attended the event where they met with over 70 different employers to discuss internships, apprenticeships and job opportunities.
Read more news