Homepage
> Adèle, diplômée 2019 du master Carrières Judiciaires et Juridiques
Adèle, diplômée 2019 du master Carrières Judiciaires et Juridiques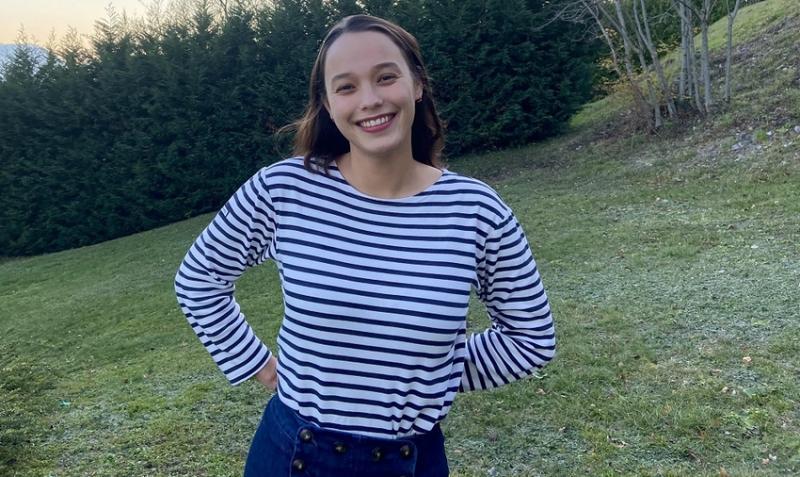 Diplômée du master Carrières Judiciaires et Juridiques et auditrice de justice à l'École Nationale de la Magistrature (ENM)
Pouvez-vous nous retracer votre parcours universitaire ?
J'ai intégré le double cursus Sciences Po/Paris IV en lettres modernes en 2014 après un baccalauréat littéraire. J'ai ensuite réalisé ma troisième année à Singapour avant d'intégrer le master Carrières judiciaires et juridiques (CJJ) de l'École de droit. J'ai effectué trois courts stages en juridiction à Paris et à la Réunion pour découvrir les fonctions du parquet et du siège, avant de poursuivre ma deuxième année de master en parallèle de la classe préparatoire ENM de Sciences Po.
Quel est l'enseignement qui vous a le plus marquée ?
Le cours "Obéir-désobéir" dispensé en formation commune par Frédéric Gros lors de ma première année de master m'a permis d'aborder la question de la responsabilité à travers des prismes philosophique, éthique et politique en parallèle d'une approche juridique. De manière plus générale, les cours d'humanités, notamment sur l'histoire de la magistrature ou sur le sens de la peine dont j'ai pu bénéficier au sein de l'École de droit ont nourri ma formation de juriste en plus des enseignements juridiques fondamentaux du master.
Quelles ont été les principales étapes de la construction de votre projet professionnel ?
J'ai intégré Sciences Po sans avoir une idée précise du métier que je souhaitais exercer, si ce n'est que je voulais travailler au service de l'intérêt général. Mon engagement au sein de l'association GENEPI, la rencontre avec différents acteurs du système judiciaire et les premiers cours d'introduction au droit au Collège universitaire m'ont convaincue de la nécessité de protéger les libertés individuelles et m'ont orientée vers le service public de la justice. J'ai ainsi choisi le master Carrières judiciaires et juridiques pour préparer le concours de l'École nationale de la magistrature (ENM) et intégrer l'ordre judiciaire.
En outre, côtoyer mes camarades au sein des masters CJJ et Droit économique souhaitant accéder à d'autres métiers du monde judiciaire m'a permis de bénéficier d'une grande émulation intellectuelle. Le partage de nos différentes visions du système judiciaire et de l'acte de rendre la justice a été pour moi essentiel dans ma construction professionnelle et a surtout défini plus précisément la magistrate que je voudrais être.
Quel est votre quotidien aujourd'hui ?
La formation à l'ENM est riche et diversifiée et se divise en plusieurs séquences de formation. Après avoir prêté serment en février 2020, j'ai réalisé un stage en police et en gendarmerie à Annecy puis un stage auprès d'un avocat à Marseille. La période de scolarité à l'école à Bordeaux s'étend ensuite de juin à mars. J'ai généralement six heures de cours par jour, qui sont soit des conférences, soit des cours en groupe réduits me permettant de travailler les différentes fonctions accessibles à ma sortie d'école. Je me rendrai ensuite à Reims pour réaliser un stage juridictionnel d'un an. Mes années en tant qu'auditrice de justice sont donc marquées par une grande mobilité géographique !
Un conseil pour celles et ceux qui souhaiteraient rejoindre l'École de droit de Sciences Po ?
Je pense d'abord qu'il ne faut pas avoir peur de la formation en droit en deux ans sans avoir étudié la matière juridique au début de ses études supérieures. En effet, les enseignements permettent de transformer les étudiants en praticiens grâce à des cours pratiques et orientés en CJJ vers la préparation des concours. Les stages permettent d'avoir une première approche concrète des métiers du droit.
Je dirais aussi qu'il faut rester ouvert sur ses perspectives d'avenir, qui sont encore très fluctuantes au stade du master. Les conférences et rencontres proposées affinent les orientations... ou les changent ! Pour moi, avoir encore des doutes sur ses choix de carrière à ce stade est sain et n'entrave absolument pas la poursuite d'un master au sein de l'École de droit.
Adèle Ephraïm, diplômée 2019 du master Carrières Judiciaires et Juridiques
Last modified 2021-07-30
27.01.2023
If you are looking for interns or future employees, our guide 'Recruit at Sciences Po' will provide the relevant information about our students, the careers we train them for and how to leverage this great pool of talent to meet your recruitment needs.
20.12.2022
On Friday, September 29, the Careers Fair was held for the first time on Sciences Po's 1 Saint Thomas Campus. More than 1,000 Sciences Po students and graduates attended the event where they met with over 70 different employers to discuss internships, apprenticeships and job opportunities.
Read more news