Homepage
> Quentin Dachy, diplômé 2018 du master Droit économique spécialité Entreprises, Marchés, Régulations (EMR)
Quentin Dachy, diplômé 2018 du master Droit économique spécialité Entreprises, Marchés, Régulations (EMR)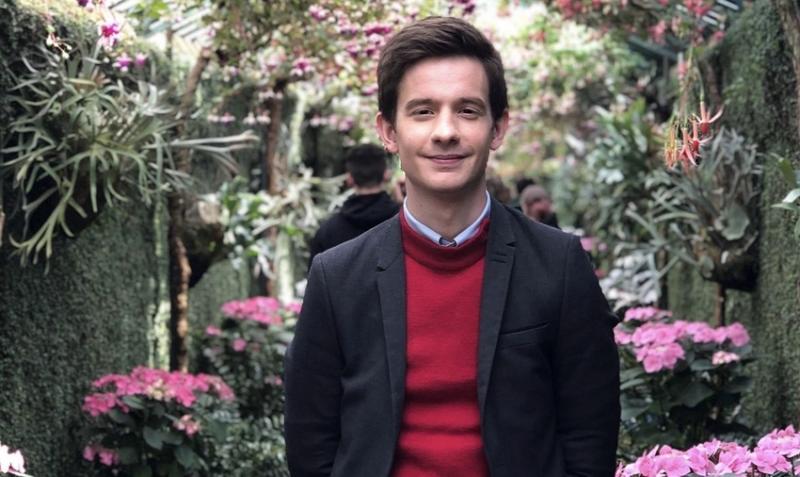 Rencontre avec Quentin Dachy, diplômé 2018
Pouvez-vous nous décrire votre parcours ?
J'ai un parcours de juriste venu au droit par la littérature. J'ai débuté mes études en rejoignant le double diplôme entre le Collège universitaire de Sciences Po et la licence de lettres de Sorbonne Université. Pendant cette période, j'ai eu l'opportunité d'être assistant parlementaire à mi-temps, ou encore de partir étudier à University College London (UCL) en 3ème année.
C'est en second cycle, en rejoignant le master Droit économique de l'École de droit, que je me suis pleinement plongé dans l'univers juridique. J'ai effectué des stages juridiques en cabinets d'avocats (Paul Hastings, Bredin Prat) et au sein d'institutions européennes (CJUE, Commission européenne).
Après Sciences Po, j'ai poursuivi mes études juridiques pendant un an, puis j'ai intégré l'École de formation professionnelle des barreaux de la cour d'appel de Paris (EFB).
Quel poste occupez-vous aujourd'hui ?
Je termine mon stage final au sein du cabinet Obadia, Stasi & Avocats. Le cabinet intervient en droit pénal général, économique, financier et médical. Il est hautement qualifié en droit pénal de la santé et dans le contentieux des accidents collectifs, et est en outre très reconnu en matière de harcèlement moral et sexuel ainsi qu'en droit de la presse.
J'y ai définitivement attrapé le virus de la matière pénale, après un stage au Parquet. La pratique du contentieux permet d'être constamment rappelé aux enjeux les plus concrets de la défense. Être confronté au Tribunal, c'est en quelque sorte jouer sa vie dans l'esprit du justiciable. Il faut être à la hauteur de ce que l'on investit en vous.
Je travaille sur des dossiers très variés, ce qui s'avère passionnant et formateur pour un jeune professionnel. Je vais d'ailleurs rejoindre le cabinet à la rentrée, puis prêter serment !
Quels souvernirs gardez-voud de l'École de droit ?
Je garde le souvenir d'une école qui donne à ses élèves l'opportunité de se plonger dans la complexité du droit, à la fois dans ses aspects les plus pratiques, par la confrontation avec des professionnels aguerris qui ont à cœur de transmettre leur expérience, tout en ayant l'opportunité de se plonger dans la théorie.
Aussi, j'ai pu étudier de façon précise la mise en place d'enquêtes internes au sein des grandes entreprises, par les interventions d'Antonin Levy et Aurélien Hamelle en Droit de la compliance, tout en intégrant le Programme d'initiation à la recherche (PIR), où j'ai travaillé à une déconstruction du concept d'identité constitutionnelle, avec les outils de la psychanalyse ! Ce travail de recherche a été supervisé par le Professeur Mikhail Xifaras, qui m'a poussé à ne pas me fixer de limites théoriques.
Le droit s'avère souvent être un vaste champ de bataille. Il s'agit d'une matière inflammable, où il faut s'armer de concepts, et savoir les manier avec adresse pour parvenir à ses objectifs. C'est tout l'intérêt d'un projet pédagogique qui selon moi permet de se frayer un chemin singulier parmi les divers lieux du droit, aux apparences souvent contradictoires. Ihering ne s'y trompait pas, quand il parlait en 1890 de Lutte pour le droit.
Quels sont vos projets pour la suite ?
Ne jamais cesser d'apprendre, et puis enseigner.
Nous avons pour projet, avec une camarade de promotion, de dispenser un cours sur le parcours d'un accusé, depuis l'ouverture d'une enquête jusqu'à l'exécution d'une possible condamnation. Nous aimerions y convoquer, autour d'un même thème, des éléments concrets de procédure, avant de débattre autour de textes historiques, littéraires, philosophiques. Il me semble important d'instaurer un dialogue avec les étudiants, en tentant de leur donner à voir le vaste terrain de jeu que peut être la pratique du droit.
Un conseil pour celles et ceux qui souhaiteraient rejoindre l'École de droit de Sciences Po ?
Ne pas concevoir le droit comme une discipline, mais plutôt comme un levier de transformation !
Quentin Dachy, diplômé 2018 du master Droit économique spécialité Entreprises, Marchés, Régulations (EMR)
Last modified 2021-08-31
27.01.2023
If you are looking for interns or future employees, our guide 'Recruit at Sciences Po' will provide the relevant information about our students, the careers we train them for and how to leverage this great pool of talent to meet your recruitment needs.
20.12.2022
On Friday, September 29, the Careers Fair was held for the first time on Sciences Po's 1 Saint Thomas Campus. More than 1,000 Sciences Po students and graduates attended the event where they met with over 70 different employers to discuss internships, apprenticeships and job opportunities.
Read more news