Tracez votre route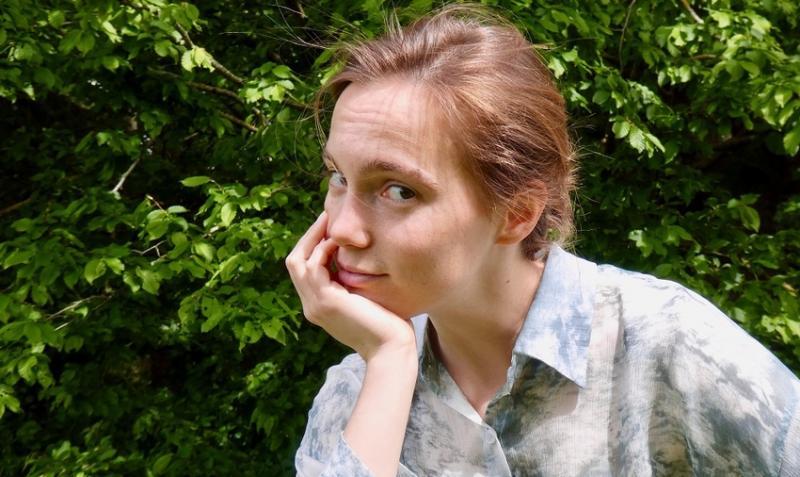 Rencontre avec Lucie Sénéchal-Perrouault, diplômée 2019
POUVEZ-VOUS NOUS DÉCRIRE VOTRE PARCOURS UNIVERSITAIRE ?
Après un Bachelor sur le campus euro-asiatique de Sciences Po au Havre, j'ai effectué ma troisième année en stage. Six mois au service sciences et technologies de l'Ambassade de France à Pékin ont "fait un déclic" : je veux travailler dans l'aérospatial. Venant d'un parcours en sciences humaines, le défi sera d'être crédible pour trouver un poste à la sortie. Je m'oriente vers le droit dont les activités aériennes et spatiales sont un pan foisonnant, complexe et en plein développement.
En fin de première année de master Droit économique, j'effectue un stage au DLR, l'agence spatiale allemande. En deuxième année de master, je choisis la spécialité Droit de l'innovation qui permet de "toucher" au technique, et suis le bien-nommé Programme d'Initiation à la Recherche (PIR), réalisant mon mémoire sur l' Encadrement juridique de l'arsenalisation du spatial. La recherche me plait, et comme dans le même temps j'ai continué à suivre des cours de mandarin haut niveau, j'effectue pour la Direction générale du Trésor une mission de recherche en Angola sur les relations du pays avec la Chine comme stage final. En 2019 j'ai décroché une bourse de thèse au CNRS où je travaille sur Les politiques d'innovation en Chine : le cas du spatial commercial sous la direction de l'excellente Isabelle Sourbès Verger, rencontrée lors du PIR.
QUELS ENSEIGNANTS VOUS ONT LE PLUS MARQUÉE ?
Séverine Dusollier, dont la profondeur académique s'associe à un sens aigu du détail et de la rigueur dans l'enseignement pratique. Gilles Vercken et Bruno Anatrella, pour qui la partie immergée de l'iceberg n'est pas dans les textes -qu'il va de soi de connaître- mais le rapport aux gens. Miao Lin Zucker et Charles Wang : leurs enseignements furent exemplaires, je m'efforce de m'en montrer digne.
PEUT-ON FAIRE AUTRE CHOSE QUE DU DROIT APRÈS UN MASTER DROIT ÉCONOMIQUE ?
Si j'avais l'intention de devenir juriste en entrant à l'École de droit, mes recherches touchent plutôt aux politiques publiques, aux Sciences and Technology Studies et aux études chinoises. Le master Droit économique ne prépare donc pas uniquement à devenir avocat en droit des affaires. C'est une formation qui vous apporte des savoirs et des savoir-faire utiles dans un grand nombre de corps de métier, et même au quotidien.
Pour ce qui est de la recherche, en plus des capacités d'organisation et d'analyse "type", la possibilité de faire le PIR et l'approche critique de la matière, propres à l'École de droit sont de vrais atouts. La spécialité Droit de l'innovation aborde ainsi les problématiques économiques et politiques que soulèvent les droits de propriété intellectuelle sur la scène internationale. Cette thématique nourrit mes réflexions de thèse, même si ce n'est pas une thèse en droit per se.
Gardez à l'esprit que, si il faut être en mesure de défendre votre projet par un travail sérieux, l'École de droit est une école de Sciences Po "à échelle humaine" : il est possible et souhaitable d'adapter, de personnaliser votre cursus à vos ambitions.
QUELS SOUVENIRS GARDEZ-VOUS DE VOTRE ÉCOLE, DE VOTRE PROMOTION, DE VOS ENSEIGNANTS ?
Le contenu des cours était très riche, souvent passionnant et particulièrement exigeant en termes de quantité de travail. Ajouter à ce cursus les cours de langues et une orientation un tantinet hors-piste n'a pas été facile.
L'atmosphère est unique en son genre : stimulante au point d'en être parfois survoltée… Un souvenir qui l'incarne bien c'est la victoire remportée en équipe, avec Charles Guillaume et Claire Schmid, au CN2PI, le Concours National de Plaidoirie en Propriété Intellectuelle. Éblouis par le soleil de Nantes, les cernes jusqu'au menton et le sourire jusqu'aux oreilles.
UN CONSEIL POUR CELLES ET CEUX QUI SOUHAITERAIENT REJOINDRE L'ÉCOLE DE DROIT ?
Vous avez une marotte, une lubie, une idée fixe ? Tracez votre route ! Rédigez vos devoirs maisons en rapport avec le sujet qui vous intéresse, effectuez vos stages dans des structures spécialisées, prenez des enseignements d'option et assistez à des conférences, quitte à sortir en catimini de l'École de droit. En faisant cela vous ménagez votre présent : il est plus plaisant de travailler sur des sujets qui vous animent. Mais surtout, vous préparez votre avenir en façonnant une ou des expertises qui vous sont propres, qui vous démarquent et vous feront remarquer.
Lucie Sénéchal-Perrouault, diplômée 2019 du master Droit économique spécialité Droit de l'innovation.
Last modified 2021-08-31
15.07.2021
The results of the 2021 Graduate Employability Survey on the class of 2019 show that Sciences Po students remain very attractive to employers, with 9 out of 10 graduates in professional activity. Despite a job market facing difficulties, 82% of our 2019 graduates found their first job in less than 6 months, and nearly ¾ of them have a stable profession. There are still just as many (37%) working abroad, in 84 countries. Discover all the results of our survey!
30.08.2021
You are a student looking for information about internships or career fairs? you are an employer willing to recruit our students in jobs or an internship? Find here the list of your Sciences Po Careers
Read more news