Homepage
> Register for careers workshops
Register for careers workshops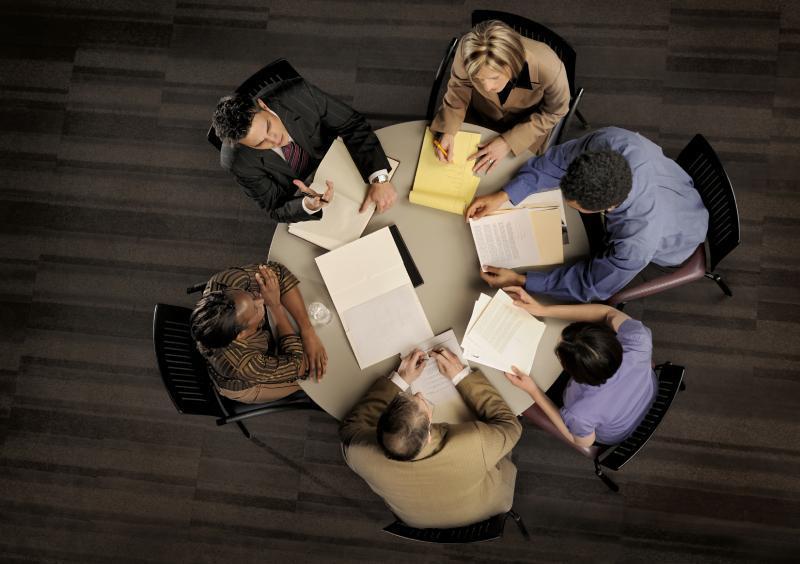 Don't wait for graduation to gain the tools you need to successfully launch your professional career! To help you fully prepare to enter the job market as soon as you graduate, Sciences Po Careers offers a number of workshops throughout the year, taught by human resources professionals, HR consultants and coaches, both in French and English. Whether you're still studying or recently graduated, looking for an internship or a job in France or abroad, participating in these workshops is highly recommended!
Important : Career workshops will resume mid-september. Registration will open on 5th of september 2020.
Tools for a job or internship search (French/English)

Resumes without headers for professional experiences or explicit dates, inappropriate photos, cover letters that stretch out for three pages... there are many common mistakes to be avoided thanks to these workshops:

CV
Cover letter
Write a compelling email

Prerequisites: you must have already started to work on your documents, so you can improve them with the help of our coaches. Printed and electronic copies are needed for this workshop.

Length: 2 hours workshop (Zoom) // 1 hour in class.

Learn more

About CVs and cover letters workshops

DEVELOPING A CAREER PLAN (FRENCH/ENGLISH)

You have to know yourself before you can consider possible career pathways. The MBTI and « Strong and Campbell » Tests - renowned worldwide – as well as our workshops on « How to build a career plan » will allow you to identify your ambitions, values and motivations so that you can connect them with the sectors, professions and activities that are a good match for you.

Prerequisites for MBTI: none.

Prerequisites for STRONG: you should have answered the online survey. Please send an email to scpo.carrieres@sciencespo.fr explaining why you want to do the Strong inventory.

Length: 2 hours per workshop (Zoom).

To go further:

→

over

200

workshops per year


→

2500

participants: students and graduates




→

16

experts and professional coaches

mandatory registration

→ mandatory registration on your Student Space
Academic Services > Online course registration > inscriptions spécifiques 20/21 > Inscription Sciences Po Carrières 2020/2021
- No participation possible without pre-registration
→ 15 students maximum per workshop
→ Graduates and gap year Students should register by mail to scpo.carrieres@sciencespo.fr
- Cancellation/un-registration by mail sent to scpo.carrieres@sciencespo.fr prior to the workshop

Registration and un-registration mandatory for workshops
-> If registered, your presence is mandatory
-> If you are unavailable the day of the workshop, un-registration/cancellation is mandatory
In case of an unjustified absence, you will no longer be able to register for similar workshops.
Networking tools (French/English)
Did you know that more than one in three students find their first job by using their network, whether it is personal, professional or developed at Sciences Po? Sciences Po Careers offers three workshops for mastering the tools that will help you enhance your networking circles and derive the most opportunities from them:
Effective networking
Your two-minute introduction / elevator pitch
LinkedIn
Prerequisites: none.
Length: 2 hours workshop (Zoom) // 1 hour in class.
To learn more:
Successful job interviews (French/English)
Have you been invited for an interview, but aren't sure how to prepare for it? Are you wondering what questions will be asked and how you should answer them? The "Successful job interviews" workshops will help you get ready:
Grasp the meeting with the recruiter and succeed in your individual interview,
Communicate on your qualities and defects,
Professional storytelling: how to pitch yourself at a job interview,
How to use theatrical methods in your job interviews,
Prepare a video pitch and succeed in a Skype interview.
Required materials: CV + sample cover letter + internship or job offer related to your professional goals.
Prerequisites: none.
Length: 2 hours per workshop (Zoom).
To go further:
Your two minutes introduction / elevator pitch
develop your professional potential

(French/English)
Series of workshops on personal development in support of professional success. Workshops offered:
Boost your career potential,
Develop a strategic approach in your job / internship search,
Differentiate your candidacy by focusing on the strategic stakes of the company/institution,
The keys to succeessful collaborations in the virtual era,
How to be the leader of your career in times of crisis,
Structurer son positionnement professionnel (in French),
Mieux être en situation professionnelle (in French).
Prerequisites: none.
Length: 2 hours per workshop (Zoom).
Negociate your salary

(French/English)
You have a job interview scheduled and you would like to succeed in negotiating a wage that matches your expectations? Since wage negotiations are never easy especially if it's your first time, this workshop will provide you with all the key elements you need to know.
Prerequisites: none.
Length: 2 hours per workshop (Zoom).
The consulting professions: importance of case studies (French/English)
The consulting sector is the top professional destination for Sciences Po graduates, but do you know what consulting is and how to find work with a consulting agency?
Because case studies are an integral part of a recruiting process that is specific to this sector, Sciences Po Careers offers a workshop to prepare you for success at all the interview stages leading up to an internship or employment.
Consultancy Introduction: firms, market and applications
Public Affairs & Consulting Case Study - Group Exercice
Management Consulting Case Study
Length: 2 hours per workshop (Zoom).
Prerequisites: none.
C

ontact
Workshop Managers
Workshop Registration Management
Last modified 2020-08-19
09.06.2020
Master in Public Policy, policy stream Cultural Policy and Management, promotion 2018. Marie Gervier graduated from the Master in Public Policy at the School of Public Affairs, Cultural Policy and Management policy stream. She is currently working as as a Communication and Event Manager for the United Nations Office in Geneva. Testimony.
15.06.2020
Perline Manuel est diplômée 2015 du master Marketing. Aujourd'hui elle est en charge de la revalorisation des conteneurs maritimes dits "de dernier voyage". Focus sur sa mission et son parcours au sein de l'entreprise familiale leader du transport maritime, de la gestion de zone commerciale aux projets au format intrapreneurial.
Read more news