Homepage
> LIONEL, DIPLÔMÉ 2019 DU MASTER DROIT ÉCONOMIQUE SPÉCIALITÉ GLOBAL GOVERNANCE STUDIES (GGS)
LIONEL, DIPLÔMÉ 2019 DU MASTER DROIT ÉCONOMIQUE SPÉCIALITÉ GLOBAL GOVERNANCE STUDIES (GGS)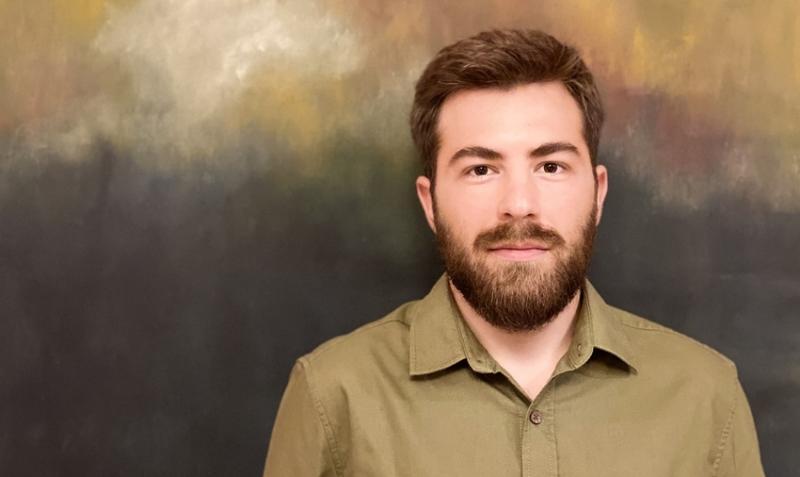 Rencontre avec Lionel Chami, diplômé 2019 de l'École de droit
Pouvez-vous nous décrire votre parcours académique ?
J'ai débuté mon parcours en intégrant le Campus Moyen-Orient Méditerranée à Menton, un véritable trait d'union entre les deux rives de cette mer. Ce choix m'a permis d'approfondir ma connaissance du Levant d'où je viens, tout en élargissant mon horizon à de nouvelles disciplines. Ce sont notamment les enseignements de droit international qui y sont dispensés qui ont semé les graines de mon intérêt pour la science juridique.
J'ai ensuite effectué mon Erasmus en Irlande, à Trinity College Dublin. Cette année fut l'occasion pour moi de découvrir les auteurs irlandais comme William Butler Yeats et Oscar Wilde dans leur environnement natal.
J'intègre finalement en 2016 le master Droit économique de l'École de droit de Sciences Po. Suite à ma première année de master, j'effectue mon premier stage auprès de l'équipe d'arbitrage international de Squire Patton Boggs à Paris, avant de m'envoler pour Beyrouth où je rejoins le Bureau de la coordination des affaires humanitaires des Nations unies. Je travaille alors sur des questions d'anti-corruption et d'encadrement juridique de l'aide humanitaire.
Après Sciences Po, je décide de travailler aux côtés de Me Yann Aguila sur la promotion du projet de Pacte mondial pour l'environnement. Simultanément, je suis reçu à l'examen d'accès au Centre régional de formation professionnelle d'avocats (CRFPA) en 2020.
Pour quelles raisins avez-vous choisi la spécialité GGS proposé au sein de l'École de droit ?
J'avais pour souhait d'intégrer la spécialité Global Governance Studies (GGS) dès mon entrée à l'École de droit. C'est un Master qui est sous le signe de l'international tant au niveau des enseignements qui y sont prodigués que des nationalités des professeurs et des étudiants. Il correspond idéalement à celles et ceux qui recherchent un équilibre entre le concret du droit économique et la diversité qu'offre son ouverture internationale.
Quel poste occupez-vous ajourd'hui ?
Je travaille en tant que Conseiller spécial auprès du Pacte mondial pour l'environnement. Ce dernier est un projet de traité international actuellement sur la table de négociation des Nations unies. L'objectif du Pacte est de reconnaître les grands principes, droits et devoirs qui doivent guider l'action environnementale.
Très concrètement, mes fonctions sont à mi-chemin entre le conseil juridique en droit international et la coordination d'activités promotionnelles, dans le but de faire connaître le Pacte aux quatre coins du monde.
Par exemple, nous avons récemment lancé une plateforme intitulée Pathway to the 2022 Declaration, a Blog by Jurists for Diplomats. Son but est de faire parvenir des propositions juridiques concrètes aux diplomates afin de réformer en profondeur la gouvernance mondiale de l'environnement.
Quels souvenirs gardez-vous de votre école, de votre promotion, de os enseignants ?
L'École de droit est avant tout un magnifique espace d'apprentissage. Si la première année offre un indispensable enseignement des fondamentaux du droit économique français, c'est durant la deuxième année que l'on s'épanouit réellement au travers des enseignements de spécialité.
Pour ma part, je suis particulièrement attiré par les problématiques d'énergie, d'environnement et de règlement des litiges liés aux investissements étrangers. Par conséquent, j'ai énormément appris du cours d'International Oil & Gas Industry, dispensé par Rebecca Major et Sharif Abusaada. Je suis également très reconnaissant aux professeurs Makane Mbengue et Laurent Neyret pour leurs enseignements exceptionnels de droit international public et de droit de l'environnement.
Je dois aussi beaucoup à la clinique de l'École de droit qui m'a permis de saisir le défi de l'adaptation du conseil juridique aux attentes du "client". J'ai ainsi eu la chance de corédiger un rapport pour l'Agence française de développement (AFD) sur les effets juridiques de l'accord de Paris sur le financement du développement.
Un consiel pour celles et ceux qui souhaiteraient rejoindre l'École de droit ?
La pente peut s'avérer raide au début, mais le jeu en vaut la chandelle ! L'exceptionnalité de sa formation fait qu'on y apprend à allier la perspective d'ensemble au souci du détail. Ces deux éléments permettent à la fois de donner du sens à ce que l'on fait, tout en apprenant à fournir un travail juridique de qualité.
Finalement, c'est un milieu où l'on prend conscience des contours de sa propre connaissance et de l'importance du travail en équipe. Le droit est un domaine si vaste que nul ne peut prétendre tout y connaître. La seule sagesse à laquelle on peut y prétendre, pour paraphraser T.S. Eliot, est la sagesse de l'humilité.
Et bien sûr, ce sont les rencontres que l'on fait en cours de route qui rendent l'aventure agréable !
Lionel Chami, diplômé 2019 du master Droit économique spécialité Global Governance Studies (GGS)
Last modified 2021-08-31
27.01.2023
If you are looking for interns or future employees, our guide 'Recruit at Sciences Po' will provide the relevant information about our students, the careers we train them for and how to leverage this great pool of talent to meet your recruitment needs.
20.12.2022
On Friday, September 29, the Careers Fair was held for the first time on Sciences Po's 1 Saint Thomas Campus. More than 1,000 Sciences Po students and graduates attended the event where they met with over 70 different employers to discuss internships, apprenticeships and job opportunities.
Read more news