Homepage
> "Le métier d'avocat est le plus beau métier du monde"
"Le métier d'avocat est le plus beau métier du monde"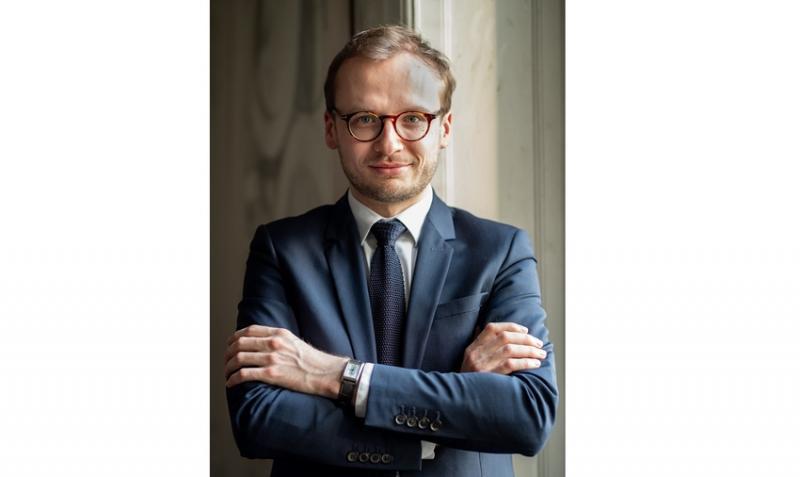 Rencontre avec Vincent Desry, diplômé 2016
POUVEZ-VOUS NOUS RETRACER VOTRE PARCOURS UNIVERSITAIRE ET PROFESSIONNEL ?
Après le Collège universitaire de Sciences Po, j'ai intégré l'École de droit et sa spécialité Contentieux économique et arbitrage. J'en suis sorti diplômé en 2016.
J'ai ensuite étudié à la New York University School of Law, afin de clôturer mon parcours universitaire. Le choix d'un LL.M. doit avant tout répondre à un projet personnel mûrement réfléchi. Me concernant, cela partait d'un double constat : (i.) la répression de la délinquance financière en France s'inspire, de manière croissante, des pratiques américaines (avec un décalage de quelques années) et (ii.), s'agissant des affaires pénales dites internationales, qui sont de plus en plus nombreuses, il est nécessaire d'avoir des connaissances qui dépassent le simple cadre national. Au surplus, un LL.M. constitue une occasion rare d'échanger, au long cours, avec des praticiens du monde entier. À titre d'anecdote, c'est lorsque j'étudiais à New York que son Procureur fédéral Preet Bharara a été limogé par le Président nouvellement élu Donald Trump, ce qui avait fait grand bruit à l'époque, celui-ci intégrant alors le corps professoral de l'École de droit de NYU. Je ne pouvais rêver meilleur environnement pour développer mes compétences en droit pénal. Je suis ainsi avocat aux Barreaux de Paris et de New York.
En parallèle, j'ai eu la chance de réaliser plusieurs stages très formateurs, notamment au sein du cabinet Dupond-Moretti & Vey et de l'équipe de droit pénal des affaires d'Allen & Overy. Et je garde un souvenir particulièrement fort de mon stage au Pôle financier, auprès de Renaud Van Ruymbeke, qui m'a permis de connaître "l'envers du décor". Ce que j'ai appris au cours de ces expériences professionnelles passées nourrit ma pratique quotidienne.
QUEL POSTE OCCUPEZ-VOUS AUJOURD'HUI , ET POURQUOI CE CHOIX DE LA DÉFENSE PÉNALE ?
J'ai intégré le Cabinet TEMIME il y a quatre ans, où ma pratique a principalement concerné des affaires dites politico-financières mais également des dossiers complexes de droit pénal financier, et notamment l'affaire de l'arbitrage Adidas-Tapie, le dossier dit "Bismuth", soulevant notamment la problématique du secret professionnel de l'avocat, et les poursuites contre la banque suisse UBS AG.
Le métier d'avocat, particulièrement en droit pénal, est resté une profession unique, incomparable. Vos clients font appel à vous, comme on consulte un médecin de famille, dans le moment de leur vie qui est très certainement le plus difficile qu'ils aient à traverser : soit parce qu'ils sont accusés de quelque chose qu'ils ont commis, soit parce qu'on leur impute des faits qu'ils n'ont pas commis, soit, enfin, parce qu'ils sont les victimes de tels faits. En vous confiant la charge de les défendre, ils vous accordent une confiance immense, qu'il faut honorer par un investissement total.
La victoire est la seule option ; chaque décision défavorable est un échec et s'accompagne d'une remise en question. Comme en sport, la préparation est aussi importante, si ce n'est plus, que le match. Comme en amour, l'insécurité est constante, les succès passés n'assurent pas une réussite future et il convient de tout mettre en œuvre pour parvenir à son objectif.
QUEL EST L'ENSEIGNEMENT QUI VOUS A LE PLUS MARQUÉ ?
Immédiatement, je vous cite l'enseignement "Stratégie du procès" du Professeur Dany Cohen.
Il incarne, selon moi, ce que doit être la force de l'École de droit de Sciences Po : permettre à des étudiants polyvalents de répondre immédiatement aux challenges de leur pratique professionnelle.
Ce cours se construit comme des modules distincts où, chaque semaine, les étudiants répartis en groupes doivent rédiger des écritures (demandes, défenses, jugements) dans un des domaines qui composent le "droit économique".
Le droit est alors utilisé comme un outil qu'il convient de s'approprier et d'user pour parvenir à un objectif déterminé.
Ce cours allie ainsi théorie et pratique, et constitue, selon moi, la meilleure voie de perfectionnement en droit.
EN QUOI L'ÉCOLE DE DROIT DE SCIENCES PO FORME-T-ELLE DES AVOCATS SINGULIERS ?
Il est illusoire de penser que chaque spécialité professionnelle peut être pratiquée en vase clos. Une affaire dite pénale n'implique pas uniquement des questions de droit pénal. Il n'est pas rare qu'elle comporte des composantes civiles, de restructuring, d'arbitrage, de propriété intellectuelle ou encore de droit social ou fiscal.
La force de l'École de droit est donc, au cours d'un même cursus, de former des avocats et juristes qui pourront aisément interagir dans ces différentes spécialités : la meilleure preuve en est la diversité des pratiques professionnelles de ses alumni, quelques années après l'obtention de leur diplôme.
Surtout, l'École de droit constitue pour une grande majorité d'étudiants la suite de leurs études au Collège universitaire. Ces diplômés ont donc bénéficié d'une formation globale qui les rend pleinement conscients des enjeux du monde contemporain dans lequel ils seront amenés à exercer.
UN CONSEIL POUR CELLES ET CEUX QUI SOUHAITERAIENT REJOINDRE L'ÉCOLE DE DROIT DE SCIENCES PO ?
Le métier d'avocat est le plus beau métier du monde. C'est une profession dans laquelle il est possible de s'épanouir pleinement, mais surtout où l'on peut souvent faire la différence en déployant une force de travail importante, tout en croyant en ses capacités. Pour moi, il n'y a aucun doute : l'École de droit est la meilleure préparation pour cette aventure personnelle et professionnelle.
Vincent Desry, diplômé 2016 du master Droit économique spécialité Contentieux économique et arbitrage (CEA)
Last modified 2021-09-01
15.07.2021
The results of the 2021 Graduate Employability Survey on the class of 2019 show that Sciences Po students remain very attractive to employers, with 9 out of 10 graduates in professional activity. Despite a job market facing difficulties, 82% of our 2019 graduates found their first job in less than 6 months, and nearly ¾ of them have a stable profession. There are still just as many (37%) working abroad, in 84 countries. Discover all the results of our survey!
30.08.2021
You are a student looking for information about internships or career fairs? you are an employer willing to recruit our students in jobs or an internship? Find here the list of your Sciences Po Careers
Read more news