Laure Manach, promotion 2020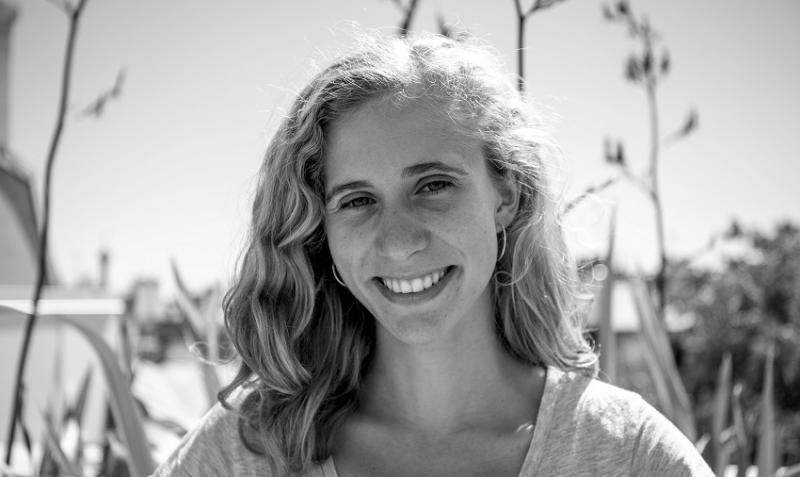 Du Master politiques publiques, spécialité Administration publique au poste de consultante chez YCE Partners
POUVEZ-VOUS DÉCRIRE VOTRE PARCOURS UNIVERSITAIRE ET PROFESSIONNEL ?
Après un bac scientifique, j'ai commencé mes études par un double diplôme entre Sciences Po et l'Université Pierre et Marie Curie, en licence de biologie, qui m'a permis de conjuguer sciences et sciences sociales pendant trois ans, ainsi que de partir un an à l'Université de Toronto au Canada.
Après ce double diplôme, j'ai rejoint le Master politiques publiques à l'École d'affaires publiques, en spécialité Administration publique. Lors de mon année de césure, en lien avec mon master, je souhaitais mieux comprendre la fabrique des politiques publiques, et j'ai donc effectué deux stages en administration : le premier à la Cour des Comptes, dans le service du Rapporteur général, qui se charge de la coordination et de la publication des rapports de la Cour ; et un deuxième à l'Ambassade de France à Berlin, au service des Affaires sociales, où j'étais en charge des questions de santé.
En deuxième année de master, j'ai terminé ma scolarité par la rédaction d'un mémoire sur les thématiques de la santé environnementale. J'ai rejoint YCE Partners peu de temps après avoir obtenu mon diplôme.
QUELLES ONT ÉTÉ LES PRINCIPALES ÉTAPES DE LA CONSTRUCTION DE VOTRE PROJET PROFESSIONNEL ?
Mon double diplôme en sciences et sciences sociales m'a permis de m'intéresser plus particulièrement à des thématiques à la croisée des sciences et de la politique, comme l'environnement et la santé, centres d'intérêts qui ne m'ont plus quitté par la suite. J'ai ainsi construit mon parcours professionnel et personnel en cherchant à travailler sur les politiques publiques concernant ces domaines, dans un contexte français mais aussi avec une dimension comparative, au sein de l'Europe notamment. A la fin de mon année de césure, après plusieurs expériences dans le secteur public, je me suis rendu compte que je n'avais pas nécessairement envie de passer les concours de la fonction publique et que l'on pouvait aussi réfléchir aux politiques publiques depuis le secteur privé. Ayant développé durant cette césure un attrait pour les politiques sociales et de santé, j'ai ainsi décidé de rejoindre le cabinet YCE Partners, spécialisé dans la protection sociale (santé, emploi, retraite/autonomie), qui se distingue précisément par son double positionnement dans la protection sociale publique et privée : politiques publiques, protection de base publique également, protection complémentaire privée et prévention du risque à la fois publique et privée.
QUEL A ÉTÉ LE PROCESSUS DE RECRUTEMENT CHEZ YCE PARTNERS, ET QUELLES SONT LES PRINCIPALES CARACTÉRISTIQUES DE VOTRE POSTE AUJOURD'HUI ?
Intéressée par le domaine des politiques sociales, j'ai été attirée par le cabinet YCE Partners au forum Carrières de Sciences Po, où j'ai pu échanger avec des collaborateurs et déposer un CV. J'ai été recontactée pour commencer le processus de recrutement, qui s'est composé de trois entretiens à la fois exigeants et bienveillants : un premier avec une consultante senior, sur mes motivations et mon parcours, et deux entretiens avec les associés fondateurs, sur la stratégie du cabinet et les particularités du secteur de la protection sociale.
Aujourd'hui, je suis consultante junior et j'effectue une mission auprès d'un groupement d'intérêt public spécialisé dans les données sociales qui a notamment mis en œuvre l'impôt à la source. Au quotidien, je participe à la gestion d'un autre projet du groupement, celui de la « Déclaration sociale nominative », qui simplifie la relation entre les entreprises et les organismes de protection sociale et administrations : je prépare les réunions, rédige des notes de cadrage, produis des indicateurs de suivi par exemple. J'accompagne par ailleurs, à titre bénévole, une association spécialisée dans l'insertion par l'emploi afin de l'aider à mettre en place des outils de pilotage financier. YCE dédie en effet 1% de son chiffre d'affaires annuel et une partie de ses forces vives pour l'accès de tous à l'emploi, mais aussi à la santé et à une autonomie durable à la retraite, dans le respect de l'environnement. Enfin, je suis investie dans les travaux internes du cabinet, qui fonctionne de manière très inclusive. J'ai ainsi été amenée à rédiger des articles d'analyse sur la protection sociale ou encore à contribuer à la définition et à la mise en œuvre de la stratégie d'impact social et environnemental du cabinet.
QUELLES ONT ÉTÉ LES CONTRIBUTIONS DE VOTRE FORMATION À L'ÉCOLE D'AFFAIRES PUBLIQUES ENVERS LA FONCTION QUE VOUS OCCUPEZ AUJOURD'HUI ?
L'École d'affaires publiques m'a permis d'acquérir de solides connaissances sur le secteur public, ses principaux enjeux et acteurs, et notamment sur les politiques sociales. J'ai également pu développer au sein de ce master mes compétences de synthèse, de présentation orale ainsi que de travail en groupe, qui me sont aujourd'hui très utiles dans la préparation et l'animation de réunions, ou encore dans le travail d'équipe. Enfin, le forum Carrières de Sciences Po m'a permis de rencontrer le cabinet !
AURIEZ-VOUS UN CONSEIL À DONNER À UN ÉTUDIANT QUI SOUHAITE S'ORIENTER VERS LE SECTEUR DU CONSEIL ?
Je pense qu'il ne faut pas hésiter à se renseigner sur une diversité de cabinets, en échangeant directement avec des consultants : ceux-ci peuvent être très différents, en termes de positionnement et de missions, de taille, de structuration interne, etc. afin de trouver celui qui correspond le mieux, à la fois en termes de missions proposées mais aussi d'ambiance de travail et de fonctionnement interne. D'ailleurs n'hésitez pas à me contacter pour en discuter ! YCE est en pleine croissance, se transforme et recrute activement en ce moment.
EN SAVOIR PLUS
Last modified 2021-10-12
15.07.2021
The results of the 2021 Graduate Employability Survey on the class of 2019 show that Sciences Po students remain very attractive to employers, with 9 out of 10 graduates in professional activity. Despite a job market facing difficulties, 82% of our 2019 graduates found their first job in less than 6 months, and nearly ¾ of them have a stable profession. There are still just as many (37%) working abroad, in 84 countries. Discover all the results of our survey!
30.08.2021
You are a student looking for information about internships or career fairs? you are an employer willing to recruit our students in jobs or an internship? Find here the list of your Sciences Po Careers
Read more news